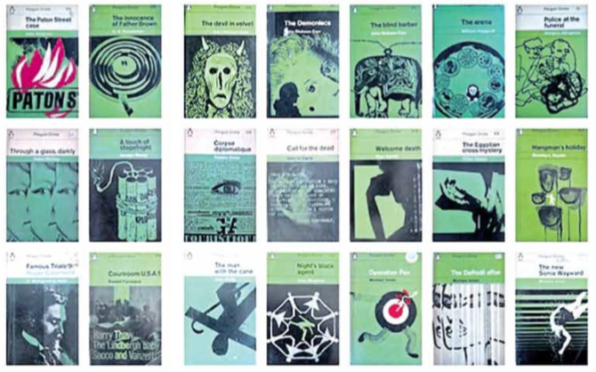 It's often said you should never judge a book by its cover – but, according to author Tom Moles, people are most certainly judging you by the books you read.
And who doesn't enjoy a peek at someone else's bookcase or a nosy at a stranger's novel on the morning commute?
In his book about books – The Secret Life of Books – the Edinburgh University professor explores our passion for the printed word, discovering how works of fact and fiction have first got onto our shelves and then into our hearts.
From Mills and Boon to Dickens, Chaucer to Dan Brown, Tom argues our choice of reading material can be inexplicably woven into our sense of self, revealing parts of our identity we either want to share or would sometimes rather hide.
"Lots of people talk about how much they love reading, how important it is to them, and how they can become absorbed in the book, almost losing themselves," he said.
"But actually, when we're reading, we're often not paying attention to the book as a thing, a physical object – something that really interests me is the way we tend to look through, rather than at books.
"Books get woven into our sense of ourselves and our sense of other people. One of the reason I've got so many books, and this is true of lots of people, is that they are very much bound up with my identity. Now, I am a literature professor, so of course, they're part of my professional life. But they are also clearly part of my relationships and my sense of who I am.
"Books are also changing, with so many of us now doing a lot of reading on a screen, so I think it's a good moment to remind people of the materiality of the book and all that goes with it."
Being well-read, especially when it comes to classic novels, has long been linked with a sign of intelligence, so much so that many of us even admit to fibbing about what books we've finished in an attempt to appear smarter.
A 2016 survey, commissioned by the BBC, found one in four Brits lie about having read a classic novel, such as Tolstoy's War and Peace, when an adaptation is shown on television, with a third doing so to appear more intelligent.
And in today's social media obsessed world, filled with pictures, likes and shares, we're not just pretending to read certain books – we're also using them as decoration in our homes, turning a simple paperback into a status symbol.
Piled on coffee tables but never read, lined in colour order on shelves and gathering dust on window ledges, there are more than 3.5million pictures tagged with #bookshelf and 35million with #bookstagram on Instagram.
Celebrities are also getting in on the act with Oprah Winfrey, Emma Watson and Reese Witherspoon, now running book clubs and regularly posting shots of themselves engrossed in some novel or memoir.
But, according to Tom, using books in this way is more than just a passing trend. It's been going on for centuries.
He said: "If you look back at some of the great country house libraries, they often contain rows and rows of uniform books, which was because until about the second quarter of the 19th century, most books came in temporary bindings. Then if you wanted to keep them, you would put on your own. So, the binding would tell you as much about the person who owned the books, as it would about what the publisher thought the book ought to look like.
"So displaying books and having books to reflect your personal aesthetic, isn't new but it's interesting that it's seeing a resurgence.
"The proximity of death often causes declarations of love, so because we think paper books might be going away, some of us are prompted to invest both money and emotional energy into possessing, storing, displaying and organising books.
"It has become a distinctive choice, almost like the increase in people buying vinyl. If you choose to buy a paper book, rather than read on the screen, it's a way of declaring who you are.
"It's also one reason why some publishers are now actually investing more in the physical form of the book, bringing back things like ribbon book markers."
If the physical look and feel of a book, combined with its ability to entertain and inform wasn't quite enough, Tom also says there's even social significance to certain books, thanks to their ability to bring people together, bond friendships, and even work as a form of diplomacy.
He explained: "Sometimes we think of books as just a form media, containers of information or delivery systems for entertainment. But actually, there's also the social life of books that revolves around them.
"Friendships can blossom over sharing, giving and receiving books. But they can also be strained by perhaps being given a novel you didn't like or never read, or even borrowing one and never giving it back."
He added: "Books bring people together, help to shape group identities, and individual relationships. They really do things to us that we often don't fully appreciate – my first idea for the subtitle of my book was, The Things We Do To Books and the Things They Do To Us.
"We do lots of things with books apart from just read them."
Books remind us of who we are, who we once were, and who we want to be
When Gwyneth Paltrow discovered she needed "500 or 600 more books" to complete a bookshelf in her newly-remodelled LA home, she knew who to call.
As a celebrity "book curator", Thatcher Wine has helped to develop, source and assemble libraries for Paltrow and other big-name clients including Jessica Chastain and Oprah Winfrey.
His company, Jupiter Books, sells special editions of classic novels and works of fiction, from Jane Austen to Charles Dickens, covered in decorative dust jackets that can be customised to fit the colour scheme, design or even size of a chosen room.
And with customers in 57 countries around the world, it's clear more and more people are looking to turn their book collection into a luxury library, worthy of an Instagram post.
Thatcher said: "I began selling books in 2001, and when I started the business a lot of my friends in the tech industry would say, 'Why are you bothering with printed books? Didn't you get the memo – they're going to be obsolete!'
"So I made it my personal mission to give people more reasons to buy books and keep them forever in their homes. I thought what can a printed book do that an e-reader can't?
"It can't decorate your house or lift up your personality on to the shelf. So, our custom book covers really try to accomplish that.
"Originally the business was about rare books and first editions, then it was custom libraries. Now, the decorative side with the book covers has been growing the fastest part yet."
He added: "A book collection says a lot about who we are, and most of our books are just sitting around waiting for us to come back and read them.
"So, 99% of the time books are for decoration.
"They are put on our shelves, they make our homes look beautiful, and they say something about who we are – not just to people that come into our house, but also to ourselves as a reminder of who we once were, and who we want to be."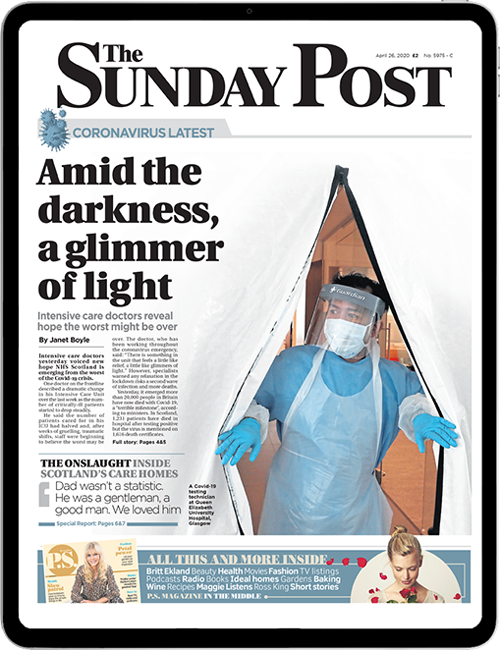 Enjoy the convenience of having The Sunday Post delivered as a digital ePaper straight to your smartphone, tablet or computer.
Subscribe for only £5.49 a month and enjoy all the benefits of the printed paper as a digital replica.
Subscribe