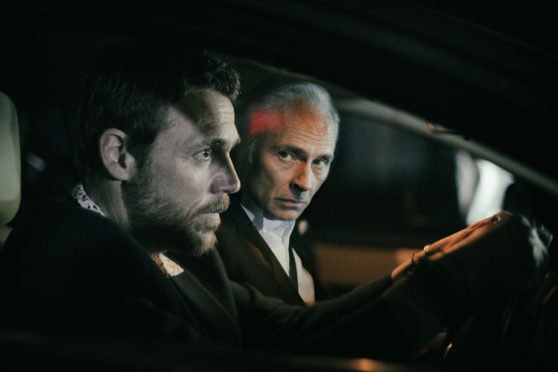 Guilt star Jamie Sives says he can't wait to begin filming the second series of the hit show.
The darkly comic thriller has been the new BBC Scotland channel's biggest success since launching last year and also found a UK-wide audience on BBC Two.
Edinburgh-born Jamie co-starred with Mark Bonnar in the critically-acclaimed four-parter and jokingly described the reaction to the first series as "being like Beatlemania".
"That'll be great fun, getting to work with Mark again," Jamie continued, as he revealed the show will return. "It's good it's been commissioned again and, hopefully, we'll shoot at the end of the year."
The past decade has been a particularly fruitful period for the 46-year-old actor, beginning with his role as Jory Cassel in Game Of Thrones. Other high-profile TV shows include The Victim, Chernobyl, Netflix series Frontier and, on the big screen, Wild Rose.
"The past five years or so have been very busy – I've had a good kick of the ball," he smiled.
"I was over in California at the end of last year to shoot a western at Joshua Tree. Not many Scottish guys have been in westerns. It was riding horses and shooting guns – the things you dream of when you're a kid!
"It's called The Last Manhunt and is based on a true story. Robert Redford made a version of it in the 60s, called Tell Them Willie Boy Is Here, and he is still involved with the film rights, so he had to give his blessing for this one to be made.
"I was supposed to be in London just now filming a three-part psychological thriller with Emily Watson called Too Close. It's a big production for ITV. Filming's supposed to be going ahead in September.
"I also have another thing I'm supposed to be doing, so that gives me some light at the end of the tunnel. I just hope they don't all end up clashing and I only get one out of the three."
One project Jamie completed before lockdown is black comedy Trick Or Treat, which has just been released digitally.
Filmed in Blackpool, it's the story of a depressed husband and new father, whose 45th birthday on Halloween is interrupted by a visit from his estranged brother, who has accidentally killed the son of the local mob boss and has to dispose of the body before the heavies move in.
Jamie plays Lesley, chief heavy of the gang, in a cast that also includes Coronation Street's Craig Kelly, Dean Lennox Kelly from Shameless, Doctor Who's Frances Barber, Line Of Duty's Shaun Parkes, and cameos from Kris Marshall, Hugo Speer and Jason Flemyng.
"Craig and Dean are good friends of mine, I've known them for quite some time, and Craig asked a lot of his mates if they'd make this film," Jamie explained. "We all said sure, of course, thinking it would never happen. A few months later, Craig and Geraint Anderson, his co-producer, said it was going into pre-production. I couldn't believe how quickly they turned it around.
"We made it for peanuts in a couple of weeks. It was a great bit of fun to do – and it's fun to watch.
"I used to go to Blackpool with my parents during Trades Week, when it was choc-a-block. We went to the same guest house every year, but the last time I was there was when I was 15, so it had been 30 years.
"We shot it in the middle of winter – the council turned on the Illuminations especially for us to shoot some scenes on the Golden Mile, which was very kind of them – and the streets were empty. Like most seaside towns out of season, it's a very dark, quiet, sort of sad, place.
"There were a few shops open, like the shooting galleries, and one morning going to work I passed by a prize bingo hall and it was absolutely bouncing," he added.
"It's a small, independent film without a big machine behind it, but I think this is a good time for it to be released and could be a sleeper."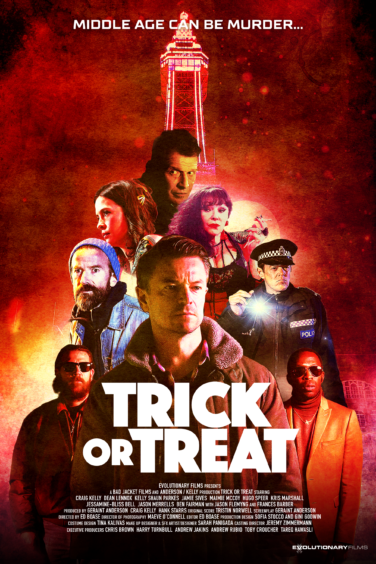 Jamie says he much prefers working on smaller projects like Trick Or Treat compared to the big budget productions.
"Far more of my career has been the independents and low budgets, which I prefer," he says.
"There's a real closeness on those shoots, everyone pulls together and has a brilliant time.
"I also enjoy doing short films, because there's no money, you change in the back of a car, and it's fun.
"I've been on a couple of big films and it's a very impersonal process. The chain of command is huge – you want to ask a question and 500 people down tools. It can be a bit intimidating."
During lockdown, Jamie has been trying to keep fit and cook healthy meals, as well as teaching himself some new talents.
"I didn't want to take my foot off the gas, so I've been trying to stay healthy, going for walks," he explains.
"I struggled to read at the start of lockdown – I had too much going through my head – but in the last few weeks I've started again.
"And I've been playing my guitar a lot. When lockdown started I said I was going to learn to play the blues, but I haven't quite managed it yet."
---
Trick Or Treat is available to rent now on Amazon, Sky, GooglePlay and other streaming services.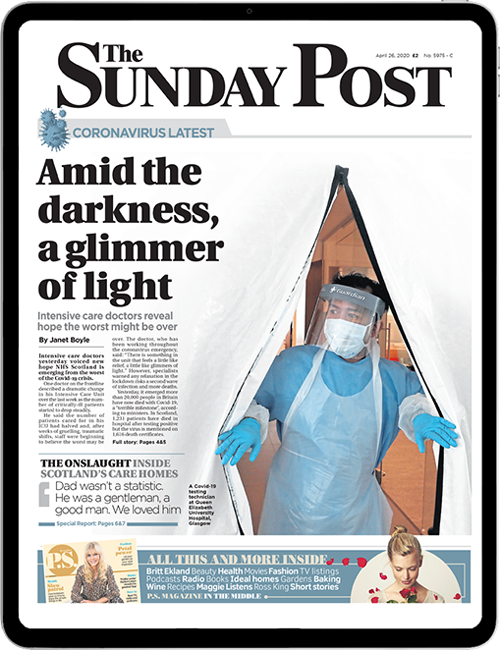 Enjoy the convenience of having The Sunday Post delivered as a digital ePaper straight to your smartphone, tablet or computer.
Subscribe for only £5.49 a month and enjoy all the benefits of the printed paper as a digital replica.
Subscribe