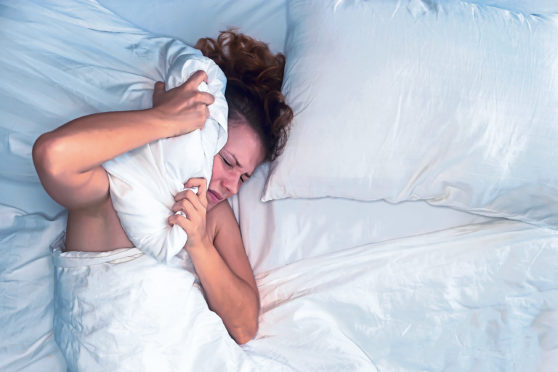 I have a recurring dream.
I'm back playing rugby at my club, Allan Glen's.
A guy is charging towards me with the ball tucked under his arm and I can picture him clearly, even now.
He has male-pattern baldness, a 70s Zapata moustache and he's wearing a thick, red rugby jersey.
I've lined him up, ready to make the tackle, when he sidesteps away from me and accelerates.
Instinctively I throw out my right arm to "clothesline" him – and smash everything off the top of the bedside table.
Thank the Lord I didn't go for him with my left, otherwise Lady S would be nursing a black eye, and looking for the number of a good divorce lawyer.
But the thing is, I haven't seen him in a while.
And that surprises me as both the good lady pharmacist 'er indoors and myself have been having more – and more memorably vivid – dreams since this whole lockdown malarkey started.
No wonder sleep experts suggest that the Covid-19 pandemic could be behind a spike in vivid, and even unusual, dreams and nightmares.
I haven't had dreams like this since 1995 and we went to Tanzania and had to take the anti-malaria drug larium, which is well known for its psychedelic dream side effects.
LSD guru Timothy Leary could have saved himself a lot of trouble if he'd had a stash of this stuff in the 60s.
Jamie Moryoussef, spokesperson for bedding specialists nanu, says: "Dreams are actually a key part of how our brain makes sense of our lives, and the dreams we have are generated for many different reasons.
"They help to process our day, make sense of something upsetting, or to handle stress and trauma. Dreaming acts like a virtual organiser, consolidating all of these issues for us.
"Most of us will remember few dreams and these are rarely likely to impact how we feel once we wake up.
"Sadly, this may not currently be the case as anxieties around health, work, money and the future could be crossing over from our real world into our subconscious while we're asleep."
But before you check yourself in for a check-up from the neck up, have a gander at our guide to what 10 of the most common vivid dreams mean.
Teeth falling out suggests worries about personal appearance and/or worries about others' perceptions.
Being chased may mean a real-life anxiety – or an anxiety about the dreamer's own personality – is creeping up on them.
Being unable to find a toilet may indicate holding back true feelings about someone or something. Either that or you should wake up and have a wee pronto…
Being naked in public suggests worries about being exposed as a fraud or being wrongly accused of something.
Going into an exam with no preparation, another of my own recurring dreams, reflects a lack of self-belief.
Fear of flying could mean the dreamer is afraid they can't live up to the tough goals they set for themselves.
The feeling of falling – yup, me again, many of my dreams involve scaffolding and the like – usually indicates anxiety.
An out-of-control vehicle may mean you're worried about a lack of control in where your life is headed.
Finding a brand-new room in a building you know well suggests a new (and positive) outlook is just around the corner.
Being late suggests the dreamer is worried about time slipping away or that they simply won't achieve what they need to in the time they have left. I get this one a lot, too, so basically I'm just a big bag of crazy, right?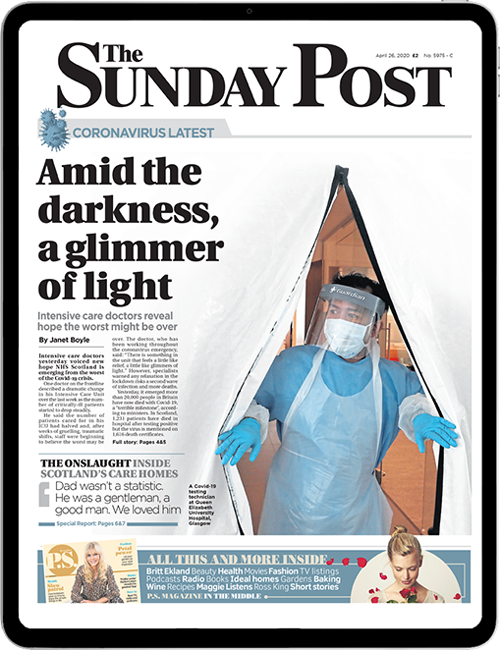 Enjoy the convenience of having The Sunday Post delivered as a digital ePaper straight to your smartphone, tablet or computer.
Subscribe for only £5.49 a month and enjoy all the benefits of the printed paper as a digital replica.
Subscribe