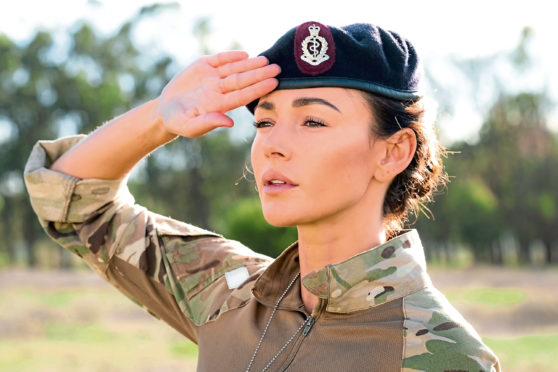 Michelle Keegan believes she has grown as a person and an actor thanks to Our Girl. The 32-year-old has starred in the Army drama for four years, playing medic Georgie Lane.
Spending four months filming in South Africa isn't easy, but it's character-building.
"You're away from your friends and family for such a long time, and it makes me realise I am strong and I can cope," said the former Coronation Street star.
While that might be the case, it doesn't make the physical demands of filming any easier.
"As soon as we get to South Africa we have a boot camp where we do drills, patrolling and running, and we have to adjust to the heat," he continued.
In the new series' opening episode, Michelle did a stunt where she was hanging upside down in a car.
"I'm scared of heights, so that wasn't great, because they spin it on a wheel and it's quite high.
"It feels like you're upside down forever, and you have to unclip yourself.
"I panicked. I couldn't unclip the clip, so I remember looking at Rolan Bell, who plays Kingy, and he helped me out."
In the new series, Georgie is working in England, where she's been promoted to sergeant and is training new officers.
When a recruit called Mimi is called up to go to Afghanistan, and doesn't react well, Georgie decides to accompany her.
But Michelle says Georgie's decision to go back into the field is also her character's way of trying to find closure over the death of her fiancé, Elvis, who died in her arms in the last series.
"A few years ago I had a meeting with female medics who have seen their mates dying in front of them, but all they want to do is go back to work," she said.
"I think Georgie threw herself into work and pretended nothing happened.
"She has a way of brushing things under the carpet and I think that's what she's been doing."
This will be the last time Michelle plays the character, having decided to move on to other projects, and she says she'll miss it.
"When you're away for such a long time, you become a family, so I'll miss the camaraderie," she added.
"Mostly I'm going to miss the role, because I love playing such a strong female. Georgie is an amazing role model for girls and women out there."
Our Girl is on BBC One, Tuesday, 9pm.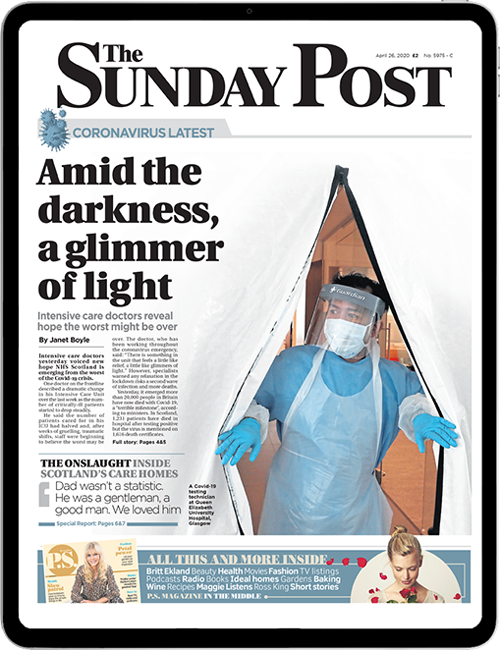 Enjoy the convenience of having The Sunday Post delivered as a digital ePaper straight to your smartphone, tablet or computer.
Subscribe for only £5.49 a month and enjoy all the benefits of the printed paper as a digital replica.
Subscribe