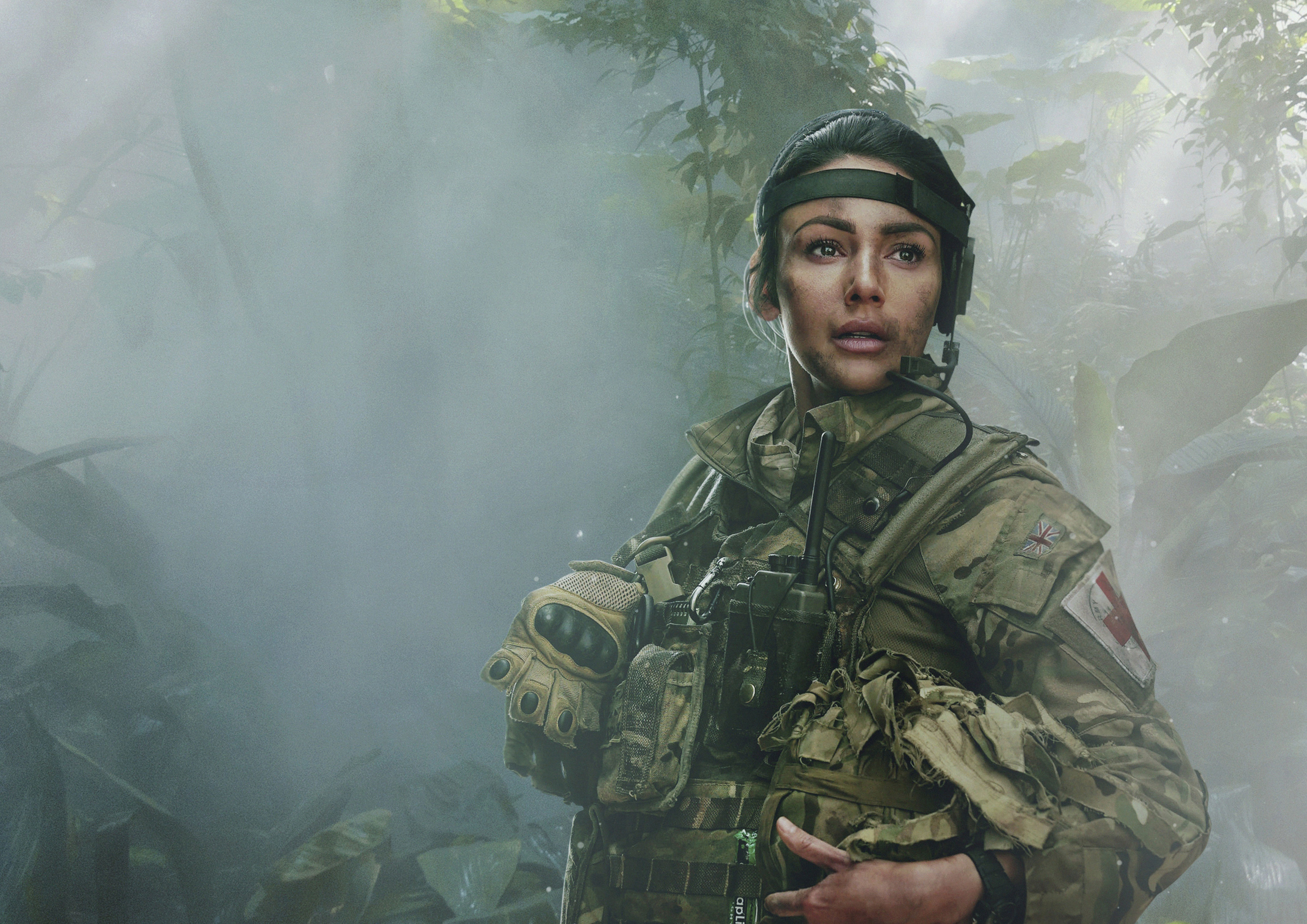 WHATEVER our summer holds over the next few months, Michelle Keegan says nothing will compare to the sticky sweatbox of Malaysia.
She spent eight months away from home, filming army drama Our Girl both there and in South Africa. And she admits the climactic conditions were punishing.
"I don't miss the intense heat, it's quite unbearable at times," said Michelle.
"As soon as you are in the heat we started sweating, from 10am until the evening. Our t-shirts looked like we'd been in a swimming pool. But it just became the norm.
"We had no make-up, we just had tinted moisturiser. In South Africa it wasn't too bad, but in Malaysia we were sweating beads of foundation."
This batch of episodes sees Corporal Georgie Lane and her fellow troops in Nigeria, Belize and Bangladesh after suffering the tragic loss of her fiance Elvis last time.
After becoming good pals with actor Luke Pasqualino, who played Elvis, Michelle says she missed his presence. But the closeness with the rest of the cast and crew helped and they're still texting to stay in touch.
"We're all mates, you spend so much time together and it's so intense as you work six day weeks.
"We then also saw each other on our day off so when we finished it was like going cold turkey. We didn't know what to do with ourselves. The military advisers told us it was exactly the same in the Army."
Filming largely kept her away from husband Mark Wright, who is himself now working away in America.
But former Corrie star Michelle adds: "We all wanted the show to be good and had to throw ourselves in it. You know it's not forever, so it's really like the experience of a lifetime."
Our Girl, BBC1, Tuesday, 9pm.