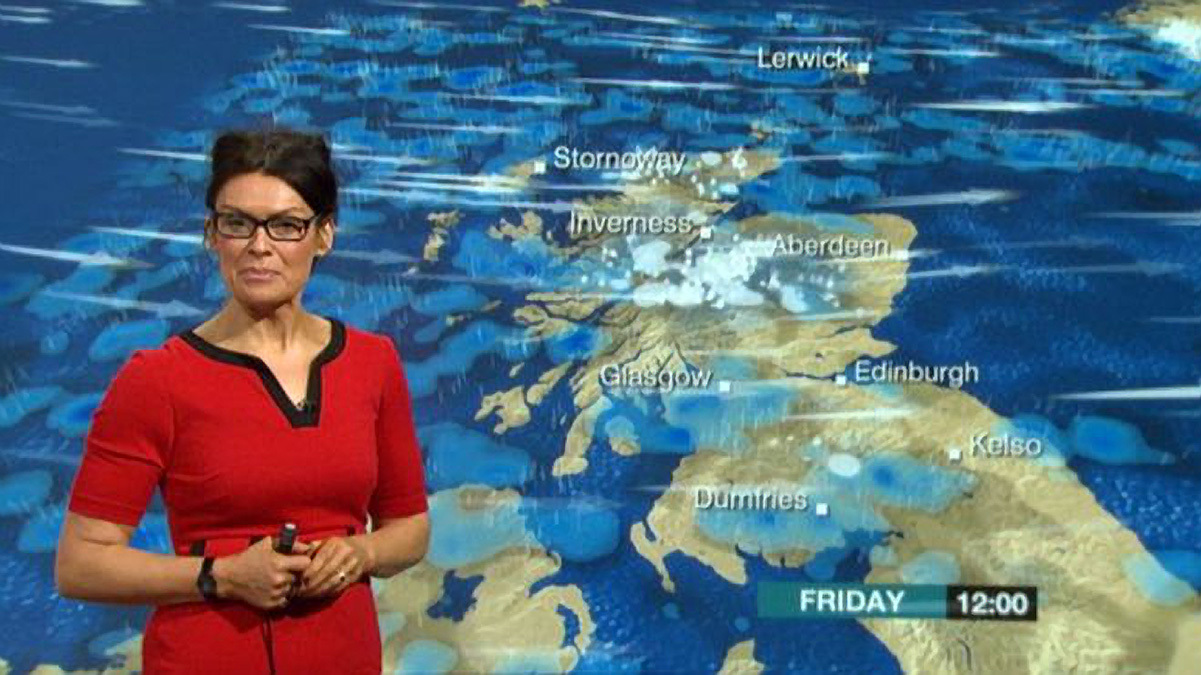 BE it a stramash over hee-haw or a blether about the dreich weather, some things are best said in Scots.
You might have once have got a skelp oan the lug for using Scots in class and not speaking "proper".
But the compilers of a new edition of the Concise Scots Dictionary are quick to stress that Scots is far from slang and is, in fact, a living language that we could all do with brushing up on.
The first updated version in decades launches this month and includes Scots colloquialisms and rhyming slang for the first time.
Put together by the Scottish Language Dictionary charity, it now features well-kent words like hee-haw, dingie and cooncil telly.
"Scots is out there. It's not dead, dying or otherwise – it's a living language," said senior editor Pauline Cairns Speitel.
"This isn't about us preserving Scots. We see ourselves as its keepers and recorders.
"This dictionary is unique because it brings the language of Scotland together, from Shetland to the Borders and from hundreds of years ago to present day."
Over the past decade, Pauline, who also worked on the first edition in 1985, and her colleagues have hunted for roughly 1100 new additions to the dictionary.
And as our language has evolved, they found certain colloquialisms have become ingrained in modern-day Scots.
But these shouldn't all be thought of as slang, says Pauline.
"I would say colloquialisms because people wrongly will label all Scots as slang which of course isn't true," she said.
Pauline says the new edition reflects changing attitudes towards Scots. "It's amazing to see the sheer amount of Scots that is still spoken out there," she added.
Means of researching the new entries ranged from poring over books by Scots authors and newspapers to sending out surveys and monitoring social media and online forums.
The new edition also includes the full Dictionary of the Oldest Scottish Tongue, which was completed in 2001.
It includes plenty of old Scots words still in use, such as bairn.
And while the origins of some Scots words remain illusive, researching the project led Pauline to some interesting discoveries.
"There's jobbie, which means a quick task in the north east but something altogether different in the Central Belt!" she said.
When BBC Scotland's new poet in residence, Stuart A. Paterson, put out a call for the nation's favourite Scots words, he received more than 130 pages of responses.
The resulting work called Here's The Weather is written mainly in Scots and includes words like droukit, doolally, swally and baltic.
"Scots is my first language. I was brought up speaking it so that's why I use it," Stuart said.
"There are words in Scots that are much stronger and evocative than their English equivalent.
"The one that always tops the list is dreich – there's no English equivalent. Language evolves all the time. Scots is updating itself and young folk are continuing to improve it. I think that's magic."
Here's The Weather
By Stuart A. Paterson, BBC Scotland's poet in residence
Today in London, the weather man speaks
of damp and of cold.
In Scotland…
It's dreich with outbreaks of smirr, the occasional hoolie, advice in the papers to look oot yer woolies, a sudden dramatic surge & spike in the sales of three-tiered winterdykes,
the urge to girn & to haiver & blether carnaptious, forfochen & scunnert by weather, dance round the double-edged sword of fash, dinged doon by the elements, loving stramash and the trauchle of baltic, foonert & droukit fair molocates fears ye're a diddy or stupid, yer puckle concerns on the £ or on Brexit.
It's the cant o the climate & aabody gets it
eeksie-peeksie, we mump & we greet & we tyauve it
fae Lerwick tae Perth, fae Kirkcaldy tae Hawick,
gan on how we hadnae a summer, it's affy
and on wi the thermals & semmits & baffies,
gan oot for the messages, endin up pecht
wi the hail turravee, it's a gey sair fecht
against pavements like ice rinks & wrasslin wi wind
and the nights that forever are fair drawin in,
shilpit & footerin & plooterin awa
through the dubs & the glaur & the clart & the snaw,
stravaigin through cundies & sheughs, a galoot
wi yer brolly destroyed & yer breeks hingin oot,
the haar & the virr & the flaggies & spitters,
the snell air that skelps ye & gies ye the chitters,
that makes ye doolally & drives ye tae swally
and sunbeds & creams tae be less peely-wally.
It's the weather of language, the language of weather
penning us, writing us all in together,
the patter like watter that aabody kens
fae schemes tae the islands, fae high-rise tae glen.
Fae stooshie tae fankle tae bouroch tae dreck
we're steeped in the downpour of dialect
which foosts & bumbazes & shoogles & heezes,
skites, dights, invites us, unites us & frees us.
Cooncil telly noun terrestrial, free-to-view television channels
Dingie verb to snub, to fail to keep a (romantic) appointment
Gie it laldie verb to do something with gusto, exuberantly
Hee-haw noun nothing, not a thing
Kirsty kringlik noun a long-legged spider
Piblin adjective useless, ineffectual in Orkney
Randibow noun an uproar, a wild party in Shetland
Riddy noun a red face, extreme embarrassment
Wanchancy adjective unlucky, ill-fated, also dangerous, unpredictable
The Concise Scots Dictionary is published by Edinburgh University Press in November 2017 and can be pre-ordered here.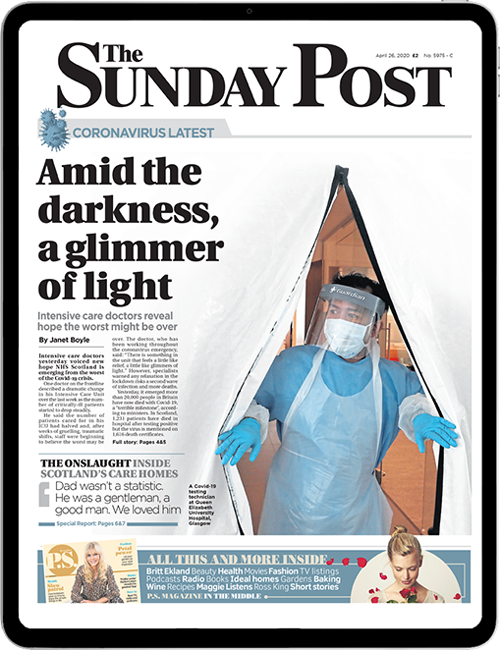 Enjoy the convenience of having The Sunday Post delivered as a digital ePaper straight to your smartphone, tablet or computer.
Subscribe for only £5.49 a month and enjoy all the benefits of the printed paper as a digital replica.
Subscribe