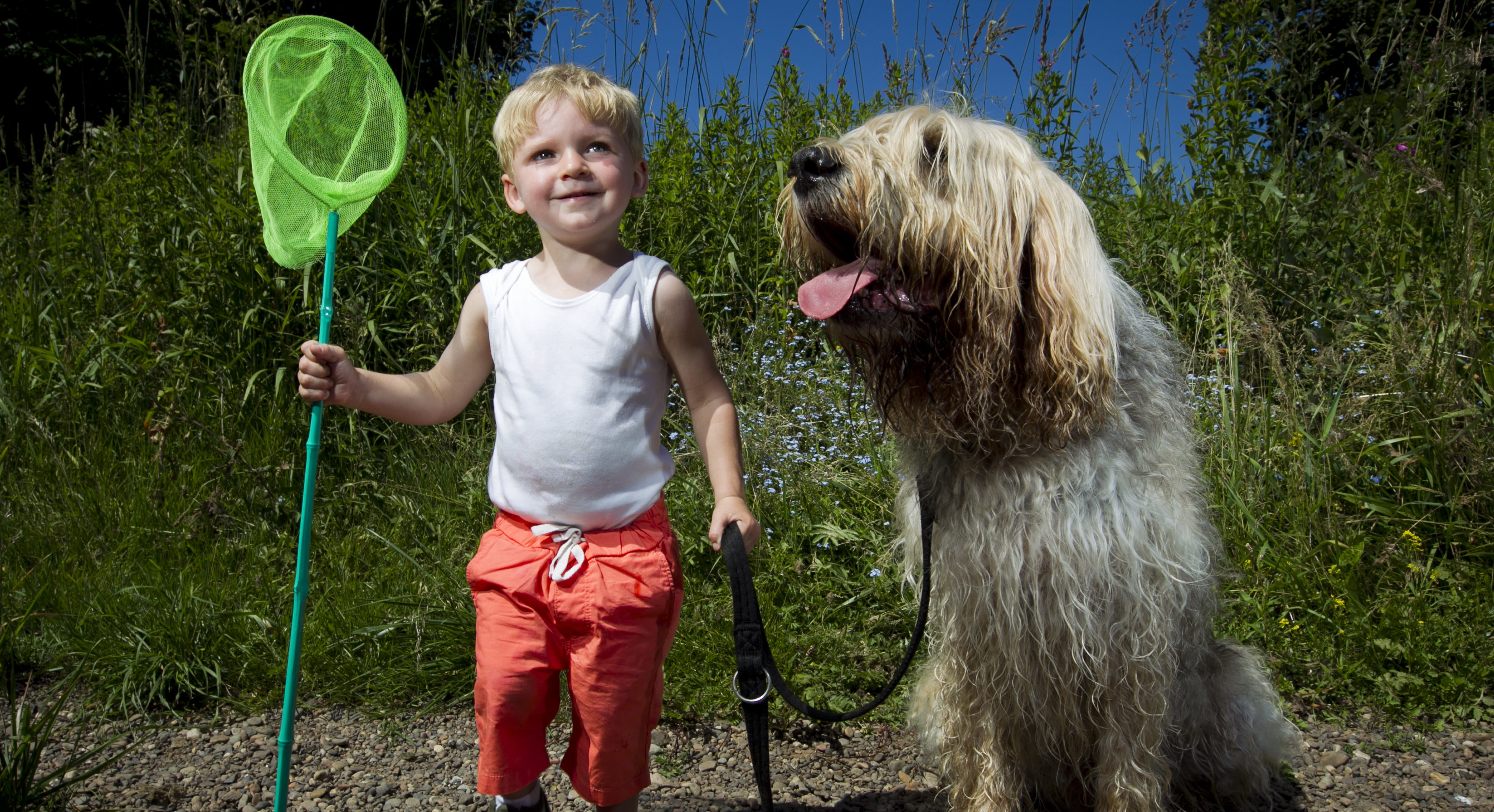 THEIR pedigree is impeccable, their place in history assured and their bond with the Borders, until now, unbreakable.
But Otterhounds are under threat, a breed in danger of becoming extinct in Britain where only 24 puppies were registered with the Kennel Club last year.
However, the Otterhound Club is now appealing for anyone looking for a pet dog, to choose the loveable breed and protect its future.
Will Lazenby is a vet from Coylton in Ayrshire and member of the Otterhound members club.
He's taking his dog Hafflin to a Dumfries Fun Dog Show on July 18 for a rare meeting of Otterhounds with other owners from around the UK.
He says the hunting dogs, which were popular in the Borders for hundreds of years, are the perfect pet.
"French bulldogs, pugs and labradors are usually at the top of the lists of the most popular dogs," he said.
"These are good breeds but people don't consider these wonderful dogs.
"It's sad as they were considered useful dogs for many, but they're also excellent pets."
Hafflin is one of the last handful of Otterhounds in Scotland.
King John of England used hounds to hunts otters in the 12th Century, with Elizabeth I becoming the first Lady Master of Otterhounds.
They're known as the Amiable Hound, or the Clown of Hounds, for their gentle and playful nature.
The breed that we recognise today dates back to the 18th Century, and their popularity peaked in the middle of the 19th Century.
"They're not a rich or a posh person's dog, though," said Will.
"Otterhounds were seen as a working class dog. They were said to help rid the village ponds of otters feeding on fish.
"Dog owners would take Otterhounds to hunt otters, and lots of family and friends would go along too.
"It became an event, people would take picnics and make a day of it.
"To me it would be very sad if an historic breed like the Otterhound was to die out."
The breed was blamed, though, for a shortage in otter numbers, and laws banning otter hunts were passed in Scotland in 1979 – although the dogs were unlikely to have been to blame.
Judith Ashworth is a co-ordinator of the Otterhound Club and has kept them for 35 years.
"They were popular dogs among the hunting community, because otters were considered vermin," she explained.
"The decline of otter populations was blamed on Otterhounds and hunting of them was banned — but it turned out to be nitrates and poisons used on the land which was seeping into rivers.
"Otterhounds got the blame and they became greatly reduced after that."
Will has urged dog lovers to consider the breed in future, saying they're the perfect family pet.
"You read a lot of rubbish on the internet about Otterhounds being boisterous and needing a lot of exercise, and that they need to live in the country," Will explained.
"But they're not like that at all. They don't need hours and hours of exercise, and are generally very adaptable dogs."
And Judith, who has two Otterhounds, agreed that the dogs make excellent pets.
"They're great big cuddly teddy bears," she said.
Although they've got a mind of their own they love children.
Despite the lack of Kennel Club registrations, Judith is positive about the traditional breed's survival.
"It was a shame because all the breeders of Otterhounds were getting old and dying off," she said.
"But I know there are two more people who have started to breed them, and more litters are on the way.
"That makes us think the population will be stable, and gives me hope for the future."
THE FIVE MOST POPULAR POOCHES
Labrador Retriever 35,068
French Bulldog 30,887
Cocker Spaniel 23,317
Pug 10,783
English Springer Spaniel 9,958
Kennel Club new registrations 2017
THE FIVE LEAST POPULAR POOCHES
Otterhound 24
Skye Terrier 40
Glen of Imaal Terrier 48
Field Spaniel 50
Curly Coated Retriever 53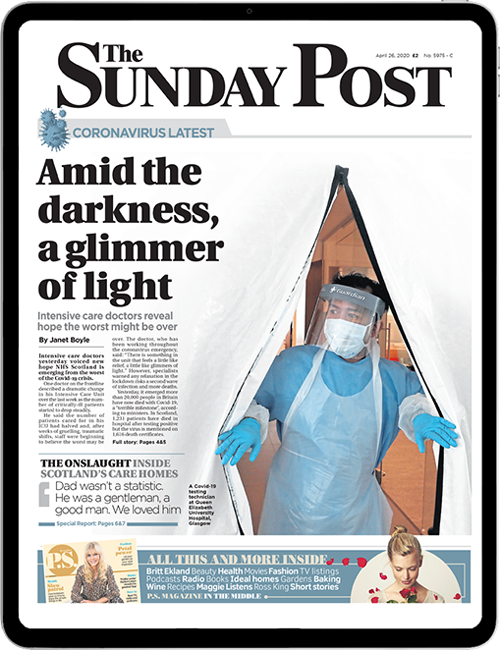 Enjoy the convenience of having The Sunday Post delivered as a digital ePaper straight to your smartphone, tablet or computer.
Subscribe for only £5.49 a month and enjoy all the benefits of the printed paper as a digital replica.
Subscribe