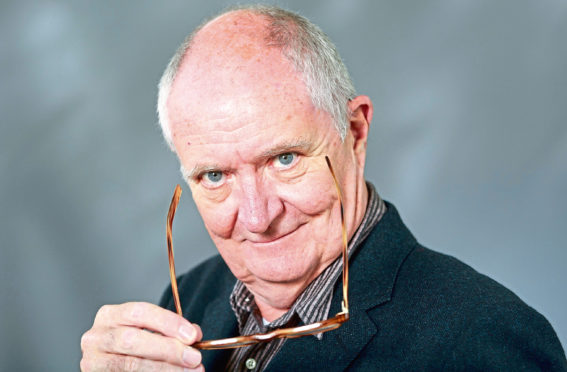 Slater! The very name meant fear and total repulsion to Del Boy in Only Fools And Horses, and yet for Jim Broadbent the role was a major stepping stone on his way to an Oscar.
However, it might have been rather different if Jim had accepted another offer – to actually play Del Boy himself!
Many of us first became aware of Jim Broadbent through his appearances as bent copper Roy Slater in Only Fools And Horses (in which he was first seen in 1983) but he had been around for some time before that appearing in Hitchhiker's Guide To The Galaxy, the Comic Strip and many others.
Such was the impact on viewers of his playing Roy Slater though that the character returned several times over the years. Not many people know that Jim was actually originally offered the part of Del Boy.
"Yes, it's true," said Jim. "I didn't feel that It was quite right for me. I was probably too tall for a start and the Jack the Lad character was not quite my style. As it turned out David Jason was perfect and he played Del Boy far better than I could have done.
"I was happy as Roy Slater. I didn't really expect to appear more than once, so I was delighted to get the chance to be the villainous copper a number of times.
"Only Fools And Horses was a great series and I was thrilled to be a part of it. Nobody expected that it would take off in the way that it did and in the very early days it did not look as if it would last very long. Once the viewers got interested though, it just went from strength to strength.
"For me it was an honour to have been part of one of the most successful comedy shows in television history and it was a sheer delight to work alongside David Jason and Nicholas Lyndhurst, a fantastic experience and a lot of fun.
"Whenever I went back it was like visiting the family again. There was always a great atmosphere."
Jim Broadbent was born to Roy, a furniture maker and Dee, a sculptress, in 1949, in Lincolnshire. That might not seem a perfect start for a future Oscar winner but for Jim it was ideal.
"I was quite happy as a kid because Lincolnshire was not a bad place to grow up, at least we were never short of vegetables," he said.
"But the real joy was that both my mum and dad were very keen amateur drama players and started the Lindsey Rural Players. I was on stage myself when I was just four, taking part in a production of A Doll's House. I don't remember that much about it but nobody complained as far as I knew.
"After the war the group took over an old methodist chapel and turned it into a small theatre. My dad did a lot of the conversion work but sadly he died not long after it was finished.
"I am honorary president of the group and the theatre is called the Broadbent Theatre, not named after me but after my dad which is a nice memorial to him and his work."
Jim's family were Quakers and he went to a boarding school in Reading for his secondary education.
"I was a bit of a naughty boy because I got kicked out before I took my A levels.
"I got caught drinking, and in a Quaker boarding school that was pretty bad, so I was out on my ear. It turned out to be for the best though because I went to an arts school instead intent on learning about acting."
Jim proved he had talent and won a place at the London Academy of Music and Dramatic Art which is where it all started to get a little more serious.
"I graduated in 1972 and then came the snag because there was not a load of phone calls offering me work.
"I wasn't sure what to do and I even enrolled with an agency called the Ugly Modelling Agency. Even that didn't work. I suppose I should have been flattered that people didn't find me that ugly but I wanted work.
"I think that when you have to struggle to eat you learn a lot about yourself. I think all actors go through those spells now and then.
"You may have just completed a job or not even had one for weeks or months. You have nothing in the diary and you start to wonder if it might be a good idea to look at the jobs section in the paper and get a fresh start, perhaps you were not really cut out for this acting game and you have just been kidding yourself.
"Then when you are wondering if you have enough money to buy that paper, a job comes in and you are off again hoping that this time it really is the start of something big."
Work really began after he landed a job as acting assistant stage manager at the famous Open Air Theatre in Regent's Park. After that he started to get more work in provincial theatre and gradually his stage career blossomed.
Jim's career really took off and the film parts he had enjoyed just continued to grow as well as the demand for him to take part in more TV and stage productions. He even found time to provide the voice for Percy the Park Keeper in the children's television series.
"I am an actor and I will look at anything," he explained. "If I fancy it, I'll do it. It is that simple. I have to turn down a lot of offers because you can't do everything."
In 2001's award-winning Moulin Rouge! he had a major role as club owner Zidler and really it would be impossible to list all his work because there has been so much of it.
The greatest moment so far though was his Oscar award as Best Supporting Actor in the film Iris, also in 2001.
"That was pretty unbelievable, quite overwhelming really," he said.
"There you are with all these really famous and talented people and suddenly you find yourself on the stage looking at them as they applaud you.
"Then you have to say something. It is one of those mad moments in life that you cannot quite believe is happening to you and afterwards you still cannot believe it happened."
But happen it did and Jim has the Oscar safely tucked away to prove it, along with his Golden Globes and BAFTAs (he has won two of each).
Meeting Jim Broadbent is a little surprising because he is a big chap at 6ft 1ins but he is quiet, genuinely shy and unassuming.
He is spotted in the street more these days but because he tends to keep a low profile and not court publicity and enjoy an ordinary kind of life, many people are not quite sure if they have spotted the Oscar winner or someone who just looks a bit like that bloke who played Roy Slater in Only Fools And Horses.
"I have never been interested in being famous for the sake of it," said Jim.
"There is no doubt that being known helps you get work but I really just like to quietly get on with my job. I am just grateful that it all worked out. I have never got carried away with things. As I see it an actor is just paid to pretend to be someone else and to look very silly at times. I don't mind looking a complete fool, I'm an actor."
He certainly is and one of the best character actors around. To Hollywood he is a celebrated Oscar winner, to television viewers he will always be Roy Slater the bent copper but to Jim Broadbent he just sees himself as an actor trying his best to do his job.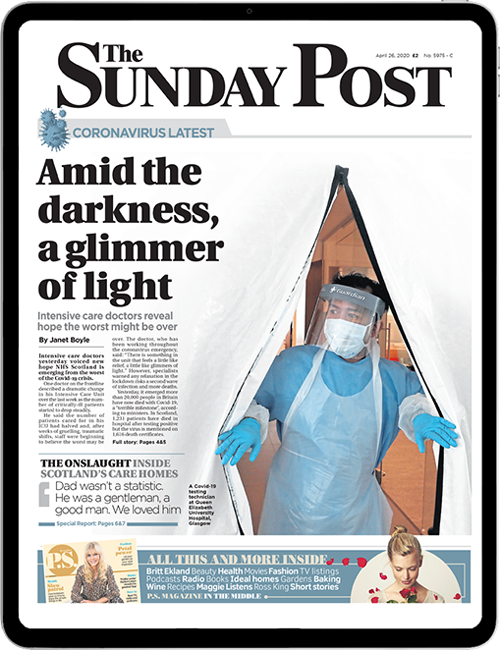 Enjoy the convenience of having The Sunday Post delivered as a digital ePaper straight to your smartphone, tablet or computer.
Subscribe for only £5.49 a month and enjoy all the benefits of the printed paper as a digital replica.
Subscribe