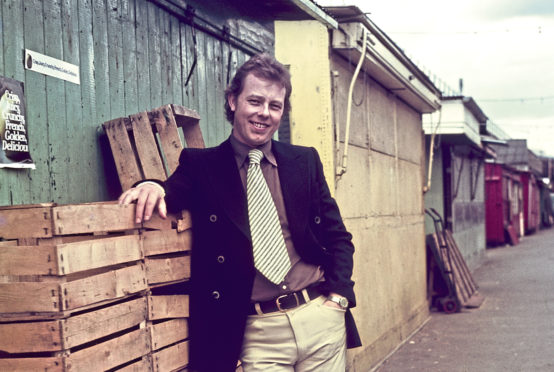 There have been few musical artists quite as English as Peter Skellern – and one of his biggest fans is going to great lengths to keep his memory alive.
Peter died in 2017 aged 69 and having recently been ordained as a Church of England deacon and priest.
To most of us, though, we remember him for his witty, whimsical hit singles and albums, many TV appearances and a style that was distinctively English.
His music often had brass bands and choral arrangements, which had a nostalgic feel with a dash of romance and he could number some of music's biggest names among his large fan base.
He wrote lyrics for songs in the movie Blade Runner, worked with Mary Hopkin, was a close friend of Julian Lloyd Webber – they formed a band called Oasis long before those warring brothers did the same – and George Harrison loved his material so much that he played on his Hard Times album.
Richard Moore, a sound engineer who really knows his music, is also heavily involved with audio restoration, taking care of old recordings and working on the archives of Peter Sellers and Flanders and Swann.
However, he is also one of a group of Peter Skellern fans who have come together to put out a CD collection of Skellern's best work with the Decca record company.
"I have remastered these recordings," says Richard, who hopes Peter Skellern: The Complete Decca Recordings will be just the first of several CD sets of the great man's work.
"The biggest problem seems to be that the people who work for record companies are of a younger generation who don't necessarily know about the music.
"So many younger people listen to music by streaming now, but CDs – according to people I know – are still the preferred format for people over 40.
"I'm a sound engineer by trade and do remastering for record companies. I've always liked Peter's music and I just set myself a challenge one day to go through what he had released in his career.
"I had heard that he wasn't very well and it just so happened that I posted a list of Peter's music on my site and his family came across it and they contacted me.
"They said they had shown it to Peter and he was delighted, because at that point he was having a good look back at the things he had done.
"At the same time, I joined a Facebook group of Peter Skellern fans and I thought it was about time this material was made available again. Apart from a couple of compilations, there's very little out there.
"I run a record company, small as it is, but unfortunately before I could look into this and do anything Peter passed away. I waited a short while and then contacted his family.
"My original idea had been to put out a set of material that hadn't been released before, from BBC recordings. The problem with it was, while the licensing fees from the BBC weren't too bad, they had been recorded for broadcast.
"This means you would have to pay all the musicians and while that wouldn't have been too bad, there was a song with the BBC Concert Orchestra with about 30 people in it.
"That would have cost me too much, so I decided to start at the beginning, look at his best recordings, take the profit from that and offset the costs for then doing the BBC stuff."
Considering he is unlikely to make a penny out of all this research and hard work in the remastering room, this really is a genuine labour of love.
As Richard explains, when you get into the music of Peter Skellern, it gets you that way.
"It took a long while for the powers-that-be at the record companies to actually license everything to me, but it's done, it's out there and people seem to like it.
"There are lots of good people behind it, like Sir Richard Stilgoe who was Peter's double-act partner for a long while and his great friend Sir Tim Rice.
"Both came onboard and helped contribute to the fund. Hopefully, we can move forward and do more projects this way. It's a crying shame that this material has been left on the shelf for 20 years."
It was only in October 2016, four months before he died, that it was revealed Peter had a lifelong wish to be ordained in the Church of England.
The Bishop of Truro made it happen for him. By that time, an inoperable brain tumour had made Peter seriously ill and when he died he was survived by wife Diana, two children and four grandchildren.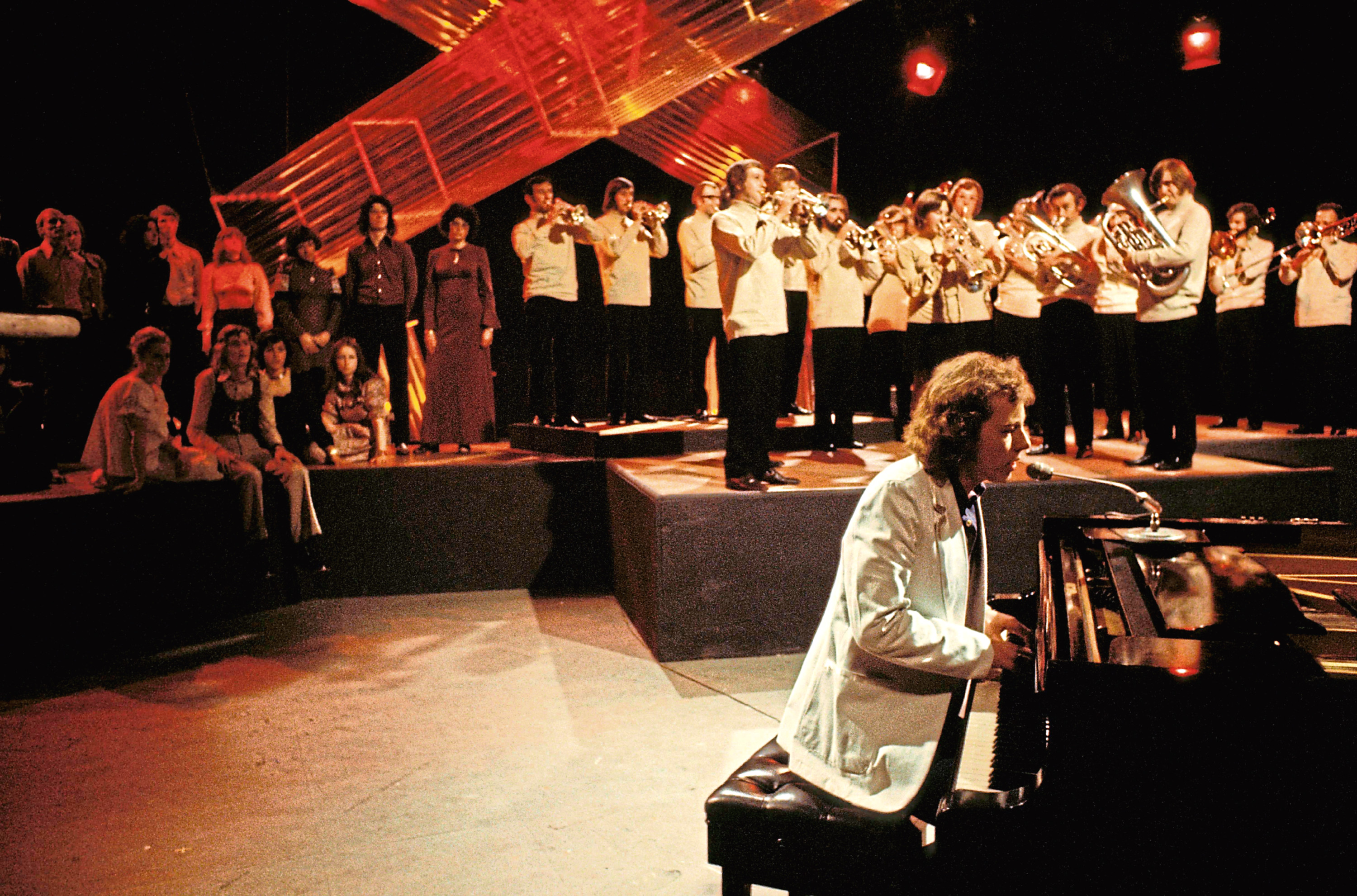 For music lovers, he left us hits like the unforgettable You're A Lady, Our Jackie's Getting Married, Hold On To Love and Love Is The Sweetest Thing.
You're A Lady would be covered by Brigitte Bardot and Davy Jones of Monkees fame, with Telly Savalas and Johnny Mathis attempting it, too.
Andy Williams did Skellern songs Make It Easy For Me and My Lonely Room and Ringo Starr did a version of Hard Times on his Bad Boy album.
"Peter's style never really stayed the same," Richard points out, "and the recordings on this set go from standard pop material of its time to You're A Lady with a brass band, on to full orchestras, full choirs, or even music hall things and just simple songs with Peter and the piano.
"He was never stuck in one genre himself. Peter moved around a lot and that is why he is very hard to pigeonhole. But he is absolutely English. I can't think of anyone more English except perhaps Noel Coward, who was one of his influences.
"These recordings are more pop than his later things. He was working with Derek Taylor, the Beatles' publicist.
"Peter was around the pop people of the time.
"So he was very English, but I think he was well liked in Australia. You're A Lady was a hit in most countries despite its Britishness and the brass band. It was a hit in Spain, which you wouldn't really expect.
"Hard Times, the record George Harrison was on, is the album I am working on just now. I hope to have that on a three-CD set, six albums' worth. He had a song on it called Make Love, Not War, which Peter had written for a musical.
"George Harrison played slide guitar on the recording. It's quite a sought-after album, because apart from its initial release in '76, it has never come out again.
"I've run into some issues and probably found out why. Nobody knows who owns it. I am fighting with that one at the moment, but I know who owns the other five."
Any recording featuring a Beatle that has been unavailable for 43 years will surely sell like hot cakes.
And that is before you take into account that Peter Skellern is the man behind it.
How much of what drives Richard is to do with highlighting this genius of a songwriter and how much he simply wants great recordings out there for sale again?
"It's pretty much split down the middle with me," Richard admits. "I do think it's time people sat up and took notice of Peter Skellern again, but whether it's the sort of thing kids would like, I don't know.
"You never know. There is some quite eclectic, interesting stuff on the first three albums. Maybe the later stuff that is even more brass band-led wouldn't.
"But I do want to document it all, so that everything is in one place. I want all his music available and in the best possible quality and all the notes have been researched. I have gone deep into the archives, spoken to his first band, March Hare, for details about the early years."
---
To learn more on Richard's site and to purchase the first CD set, visit mint-audio.co.uk/product/cdmt0016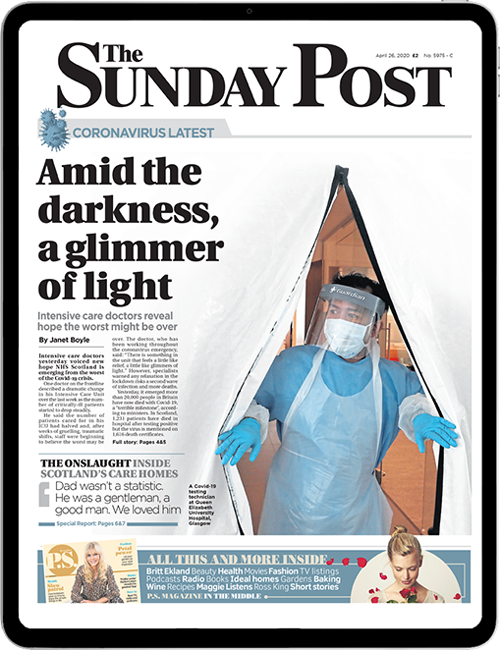 Enjoy the convenience of having The Sunday Post delivered as a digital ePaper straight to your smartphone, tablet or computer.
Subscribe for only £5.49 a month and enjoy all the benefits of the printed paper as a digital replica.
Subscribe