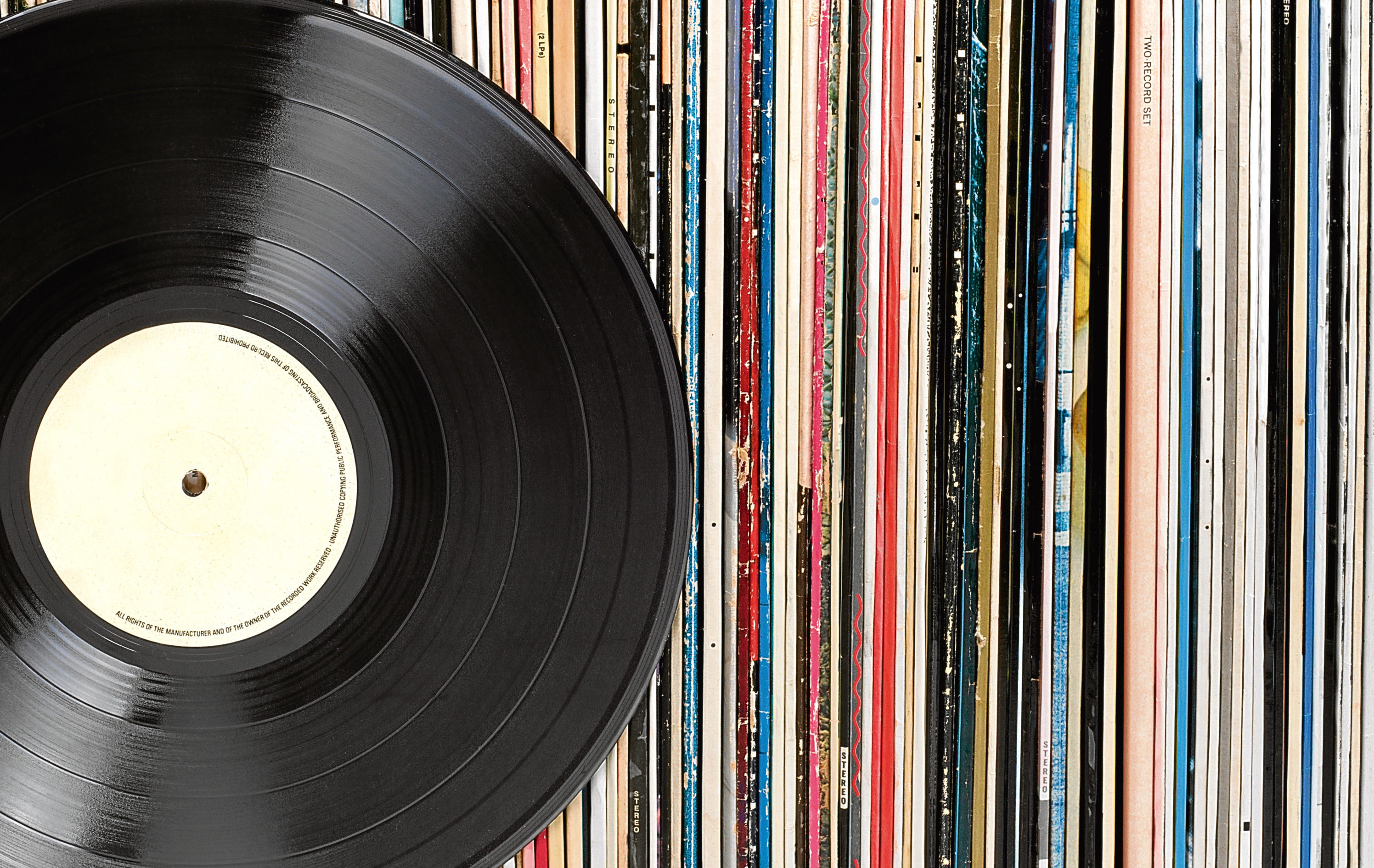 WHEN I was 14, my parents finally gave me the birthday present I'd longed for — a record player.
Your tastes may vary, but the first single and album I bought were the brilliant Three Steps To Heaven by Showaddywaddy and the also-brilliant Venus And Mars by Wings.
If that pair of records lit up my life and started a lifelong obsession with music, going to the record shop also became something of an obsession.
There was a certain smell that I loved in those stores packed full of vinyl records, and it wasn't the long-haired blokes with patchouli on their army jackets. It was the actual vinyl itself, the records inside their sleeves.
They would let you go in a little row of booths, put headphones on and listen to the latest LPs, before deciding whether you wanted to buy it for a few quid or not.
Being before my New Musical Express-buying days, I tended to go by the covers that caught my eye. Being before my having-a-job days, I tended to have not enough money to buy a lot of records anyway, although my paper round at the local hospital helped.
Soon, I had my first Bowie album, and then Rolled Gold, a fantastic double album of Stones hits.
Being a double, it had an open-out, gatefold sleeve, another part of the whole package that I loved.
Best of all, however, was the sound.
Here, I have to be honest and say that I would become part of the death of vinyl. When the Compact Disc arrived, I sold my entire record collection to a mate to drum up enough cash to buy a shiny, tiny new CD player and a load of CDs.
They were wee! You could fit them all on your shelves without the weight bringing the shelves down! You could press a button and zoom from Track Five back to Track One, without having to walk across the room and lift the needle out of the grooves!
But all these years later, I recognise that they also didn't sound nearly as good as the vinyl.
It took me a while in those early days to realise that CDs were not only failing to satisfy like records, but that some were awfully tinny and even game me a headache.
Fast-forward to 2018, when vinyl is making such a comeback that old machinery is being brought back out and knocked into shape to start making vinyl records again, and you can see we are coming full circle.
To my generation, it says something a bit embarrassing — many of today's young music fans appreciate audio quality and are willing to pay through the nose to buy vinyl albums.
My generation were rash, jumping on the digital CD bandwagon for the latest new thing, and not considering how they actually sound.
This isn't to say that every teenager today buys vinyl.Many of the kids I know don't buy records or CDs.
They don't even download music from the likes of iTunes, onto a device where it will stay and be theirs forever.
They "stream" it, they tell me, paying a few pennies to listen to a song they like a few times, until they're bored.
But for the money they spent, they never actually get to own the thing, to be able to look at the sleeve again 30 years from now, to spend some nostalgic afternoon playing their old records, or CDs, or downloaded MP3s.
For those kids, they just listen, or use, music in a totally different way from my generation, or my parents' generation.
I've still got all my late father's old Frank Sinatra and Ella Fitzgerald albums. When he played them to us as kids, they sounded like something from the 19th Century.
Today, I still put them on the turntable, and marvel at both singers' class. What incredible recordings — they were recorded so well that they still sound as if the bands and singers are in the room with you.
Sinatra At The Sands. Ella Sings The Cole Porter Songbook. Dad left so many great albums, records he played a million times and that I have since played as often again.
And they still sound great. Every scratch, every jump, you get to know them, and are surprised when you hear someone else playing the songs and their album doesn't have the same clicks and scratches.
According to many sound experts, this is the magic of vinyl, and part of what is drawing a new generation back to buying records.
Rock legend Neil Young despises digital. He reckons as it's made from binary information, everything boiling down to either zero or one, like in computers, you listen to it once and you have taken in all the information you'll ever get.
Listen to vinyl albums, he says, and you hear it differently, kind of organically, every time.
He must be right, because I play my vinyl albums far more often than my CDs.
Just think — it was only a year or so after I invested in Showaddywaddy and Wings that punk rock happened.
Imagine if all those spotty kids in ripped jeans had been offered fancy "streams" or MP3 downloads of Anarchy In The UK instead of real records.
It wouldn't really have been the same, would it?
Imagine if Eddie Cochran or Little Richard or Elvis had first blasted out of our radios in perfect shiny, non-vinyl digital.
Would we even have had rock 'n' roll?