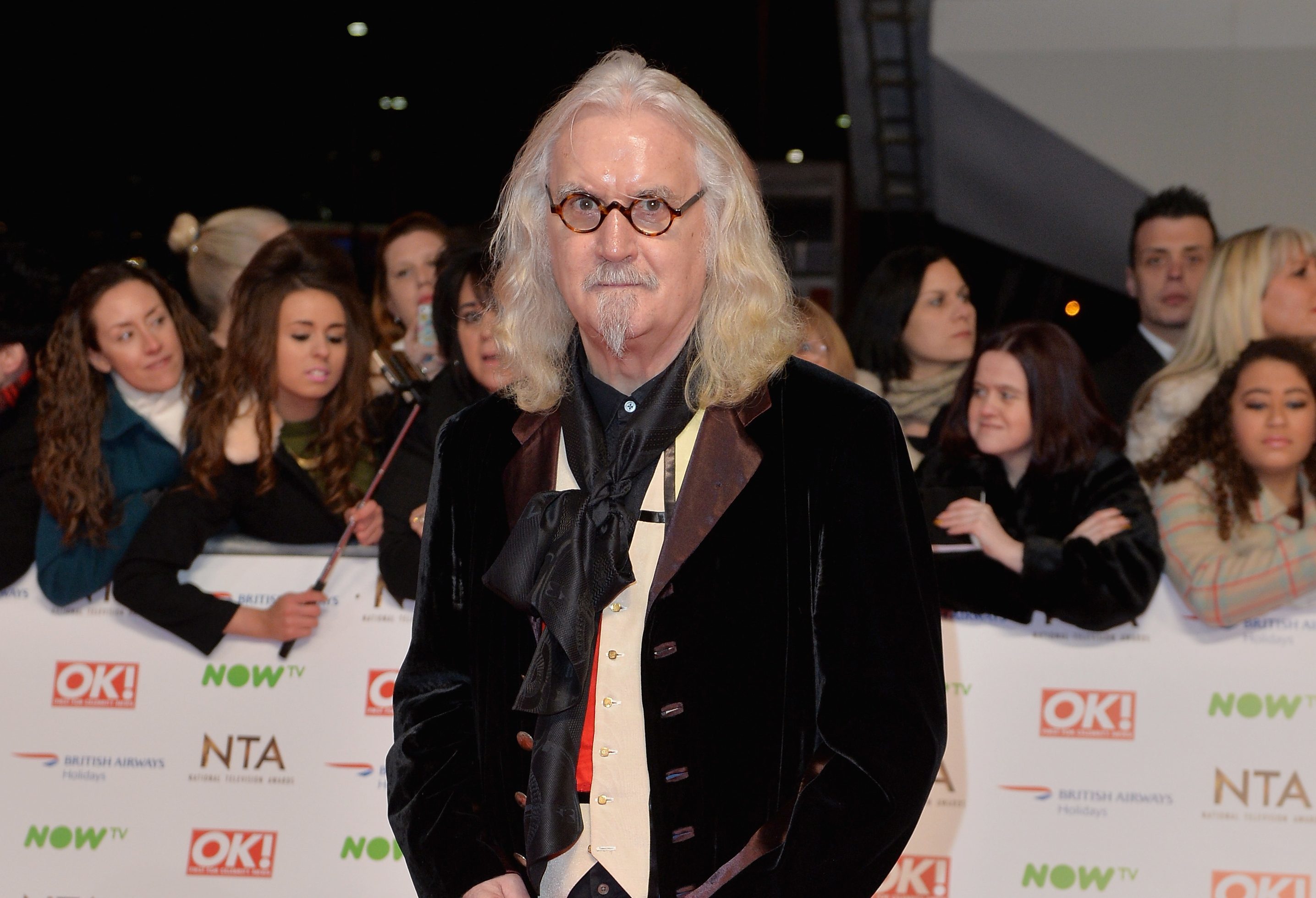 BILLY Connolly has said a little bit of humour does the world a lot of good as he looks back over his life in a new documentary.
A host of famous fans – including Dame Judi Dench, Sir Elton John and Sir Andy Murray – have lined up to join the Big Yin in a TV special celebrating his 50 years in show business.
Speaking about the power of laughter in the programme, the 74-year-old, who has Parkinson's disease, said: "It's much more important than it's given credit for.
"When I see Hitler at Nuremberg, raving and ranting and stamping his feet, I often think: if only someone had laughed. It could have changed the world forever."
A host of big names revealed what the Scots legend means to them in the ITV special, entitled Billy Connolly And Me: A Celebration.
Tennis ace Andy paid a warm tribute to one of his heroes. He said: "I used to listen to Billy's CDs when I was a kid, normally when I was travelling to tennis tournaments up and down the country with my brother and my mum."
The Scots Wimbledon champion sang part of The Welly Song before adding: "Thanks for the laughs."
Meanwhile, Dame Judi revealed her friend kept the cast of Mrs Brown up all night telling jokes.
She recalled: "I remember glancing at my watch and thinking I've got a call at five in the morning – can I really do this with eight hours, can I do it with six hours, can I really do it with four hours' sleep?"
The star's wife, Pamela Stephenson, also shed light on her life with her "crazy, hilarious beast".
She said: "Having been together with Billy for about 36 years or something he continues to surprise me.
"He continues to tell me things I never knew about him. It's extraordinary what he's done.
"To be able to laugh at the human condition, laugh at his own failings, his own shortcomings.
"To be able to connect with people about how frail and how silly we all are and the mistakes we make."
She also joked that he hasn't lost his "rock 'n' roll" touring mentality and still doesn't let her go with him as "wives don't go on tour".
The ITV show, which will be broadcast on Tuesday at 9pm, also features contributions from fans around the world.
They shared their moving stories about how the funnyman has enriched their lives, and the Big Yin is filmed reacting to their tributes.
Speaking about his impact on people, Billy said: "Sometimes you think somebody else is speaking through you.
"You say a thing you've never said before in your life and everybody falls about laughing and you think, 'where did that come from?'"
He also revealed he sends one lucky fan a Christmas card every year.
He'd been sending the card by mistake because a pal previously lived at the address – but the fan pleaded with him to keep him on his list.
Billy said: "I said 'ok' and he still gets a Christmas card."
Last week, Billy revealed he'd been put on medication to try to alleviate the symptoms of the debilitating disease.
Asked about the toll it had taken, the Glaswegian said it was essential to maintain a sense of humour.
And the struggle had brought him and Pamela even closer together.
He said: "I'm really dependent on her, you know, physically, whereas I used to be the strong guy.
"Which is kind of pleasant. It's a pleasant thing to lose the strong guy. You don't need it so it's nicer."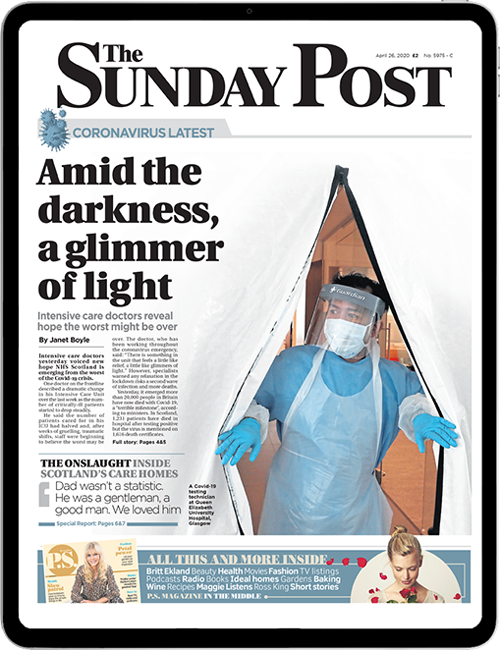 Enjoy the convenience of having The Sunday Post delivered as a digital ePaper straight to your smartphone, tablet or computer.
Subscribe for only £5.49 a month and enjoy all the benefits of the printed paper as a digital replica.
Subscribe