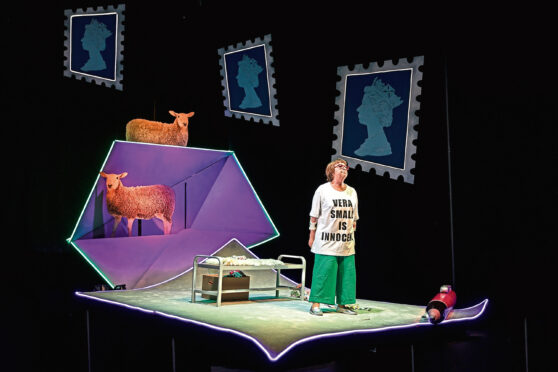 Nearly 20 years after the final episode of Only Fools And Horses aired, two of the show's stars have reunited for a new comedy.
Tessa Peake-Jones and Gwyneth Strong started on Britain's favourite sitcom at virtually the same time, 34 years ago, as, respectively, Raquel – Del Boy's partner, and Cassandra – Rodney's other half.
The two became lifelong friends off screen, despite sharing very little on-screen time together, something they're making up for now as the only cast members in Ladies Of Letters, a stage play adapted from the books, Radio 4 series and ITV show.
"This is our first time working together since, and even on Only Fools we didn't really have scenes together," explained Peake-Jones. "I can't think of a scene where it was just the two of us – we would both be at The Nag's Head and wave to each other, but that was as close as it got."
Strong said: "I hadn't quite realised that was the case, because we were meeting and chatting every day, but due to the nature of the relationships in the show, we weren't together often on screen. We got to know each other in between scenes and we are very good friends, and have been for a long time."
"It's not often you get the chance to work with a chum – this is a proper friendship, so to be sharing the stage with a proper friend is a joy," Peake-Jones added.
In Ladies Of Letters, Irene Spencer and Vera Small, two suburban women in their sixties, battle the big issues of the 21st Century, from climate change protests and accidental imprisonment, to handy recipes for tasty petit fours and how to get stains out of slacks. They are best frenemies. Using the lost art form of letter writing, they vent their views on their ungrateful children, how to find love at 60, and on each other.
"It seemed unbelievable at first," commented Strong on both being approached to do the play. "Before I got too excited, I thought I'd better read the script, and I loved it."
Both were in plays when Covid brought theatre to an abrupt closure, so are delighted to be going out on the road again, including Perth, where neither has visited before. While in the city, there's every chance they will be asked for autographs from Only Fools fans, who are getting younger despite the show being more than 40 years old.
"Kids come and ask for an autograph – they ask for two, actually, one for them and one for their grandpa," smiled Strong. "Kids watch it with their grandparents. For that to happen all this time later is quite something."
Peake-Jones, also well-known as Mrs Chapman in Grantchester, agrees: "It's passing through the generations. I think Dad's Army has a similar appeal – they are timeless and audiences still laugh at the characters."
Stepping on to the stage with Ladies Of Letters recalled memories of recording Only Fools And Horses in front of a live audience.
"Those Saturday night recordings were terrifying for everyone, including David Jason and Nick Lyndhurst," Peake-Jones said. "There's nothing like being challenged by people coming in to watch you act. Everyone would be backstage, pacing the corridors."
Neither knew when they got the roles of Raquel and Cassandra that they would become regular characters.
"We both went in for an episode or two as the girlfriends – I had no idea it would be anything more," Strong explained. "It suited me as I'd just had my first baby and wasn't thinking of going into a big series, but just of slowly going back to work. My son was three or four months old at the time.
"An episode would take about a month and I wouldn't be working every day, so I thought it would be a good start, and 25 years later I was still doing it. It was a life-changing job, and luckily it's loved very deeply, so the only response you get is positive."
---
Ladies Of Letters, Perth Theatre, Tuesday-Saturday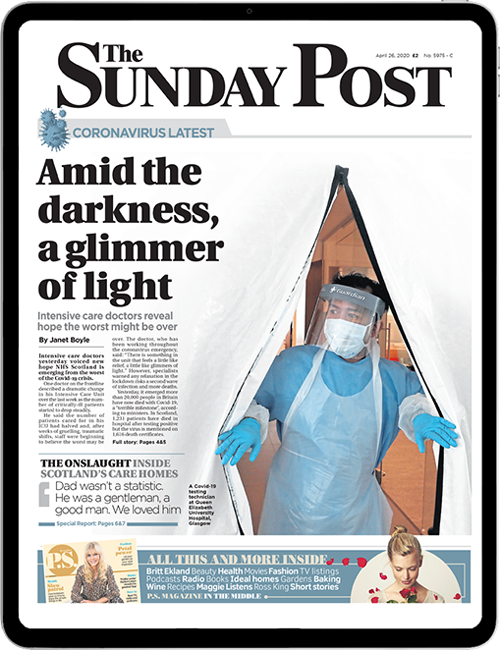 Enjoy the convenience of having The Sunday Post delivered as a digital ePaper straight to your smartphone, tablet or computer.
Subscribe for only £5.49 a month and enjoy all the benefits of the printed paper as a digital replica.
Subscribe