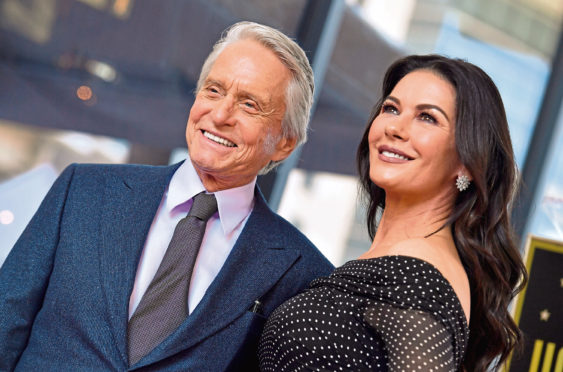 They've been married for 19 years, which is a good innings for a regular couple these days.
For a Hollywood couple that's the equivalent to, oh, around a lifetime and a half.
It was great so see my old pals Catherine Zeta-Jones and Michael Douglas last week.
I was at the BAFTA Tea Party out here, and the pair were there – and looking great.
I've known Catherine since she was in Darling Buds Of May back in the '90s, and we have kept in touch ever since.
"It's such great memories when I think back to Darling Buds," said Catherine.
"It was a huge leap for me, and I'm still close with my cast mates, and my kids get to watch it, which is fabulous.
"It came at a time when it was a real wholesome, family television experience and I think that's come full circle.
"You look at television and it's never been better than it is right now, which is amazing."
It certainly is – one of my favourite shows is Netflix's The Kominsky Method, starring Catherine's husband.
"We had a lovely time doing it," said Michael.
"Chuck Lorre is a lovely writer and Alan Arkin is a great actor.
"It's been a fabulous experience, and we've got a second season coming out on October 25."
And Catherine couldn't help but praise Michael's comedy skills.
"I love the fact he gets to do this comedy because, when you think about War Of The Roses and Romancing The Stone, he's great," she beamed.
"The funny thing is every time he sees his dad. His dad says, 'Make me laugh'.
"He says, 'You're not funny, what are you nominated for? Your brother's funny – you're not funny! Why are you not winning best comedy?'
"He's hilarious, it's like a reality show."
I asked them how their two children, Dylan, 18, and Carys, 16, were getting on, and the pair lit up.
"They're good kids, they've turned out so well and they've given us a lot of pleasure," said Michael.
"They're just the best," added Catherine. "You never know what you're going to get dealt, but they're lots of fun."
Speaking of having fun, Catherine admits she gets a laugh out of British comedy.
"I used to watch Only Fools And Horses, it was TV gold," she added.
"I watch a lot of British stuff online, it's in a class of its own.
"There's a lot of British comedy where I'm literally rolling on the floor and the family wonder what I'm laughing at. But that's the British sense of humour!"
Michael's show is on Netflix – and he's been impressed by how streaming has been good for the industry.
"It's created a bridge," he added. "In the UK it's easier because everything's centred on London so actors and writers can go from television to film more easily.
"Now, with streaming, it's the same here."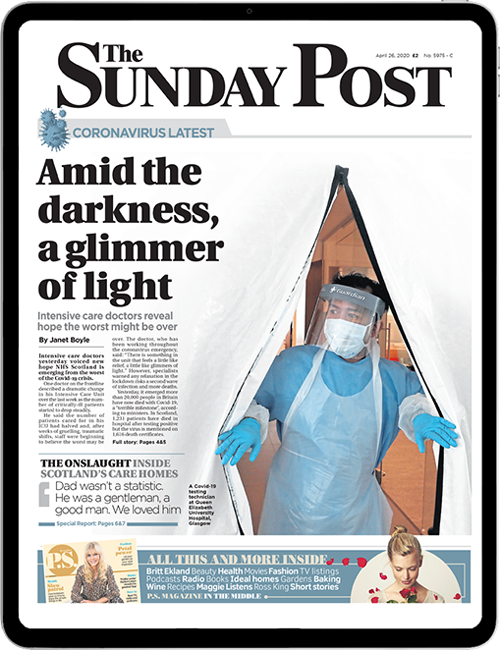 Enjoy the convenience of having The Sunday Post delivered as a digital ePaper straight to your smartphone, tablet or computer.
Subscribe for only £5.49 a month and enjoy all the benefits of the printed paper as a digital replica.
Subscribe