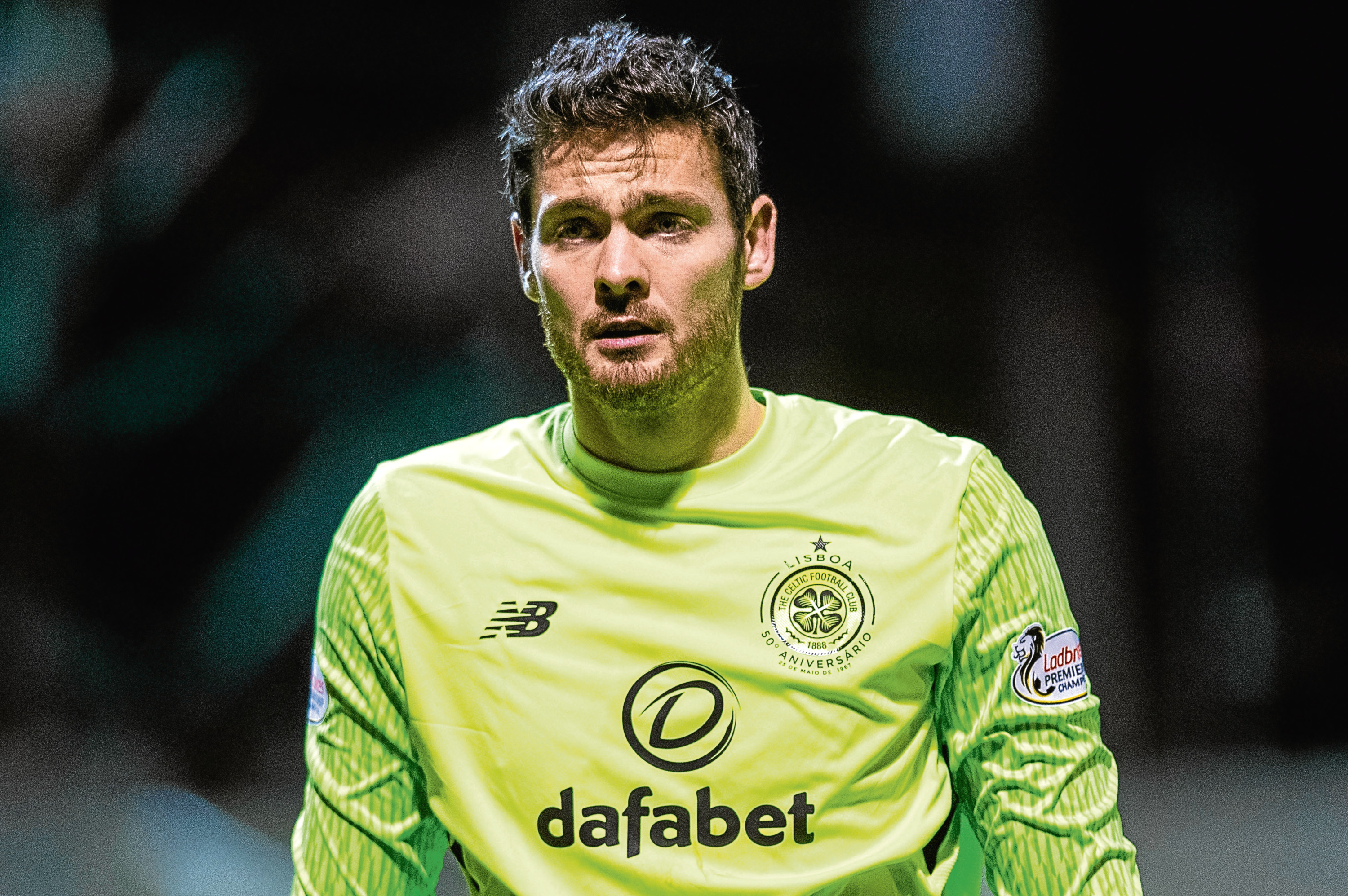 HAD things worked out a little differently it could have been Craig Gordon – not Willy Caballero – taking centre-stage in Chelsea's penalty shoot-out thriller this week.
It was this time last year the English Premier club, who were taken right to the wire in the FA Cup by Norwich, made their surprise £3m move for the Celtic goalkeeper.
Even though it was clear he was wanted as a back-up to Thibaut Courtois, Gordon was intrigued and keen to hear what they had to say.
Hoops boss Brendan Rodgers had other ideas, though, and his player was left to reflect on what might been.
"It was the last week of the window. The bid wasn't accepted, I stayed here," said the 35-year-old.
"But at the same time we were in the middle of a great season, where it looked as if we were going to do something really special. Everyone felt an undefeated season was a possibility.
"We talked about in Dubai this time last year, we said: 'This is on, we have enough within the squad to do it'.
"It never came out, we never said it publicly, but certainly within the squad we thought it was possible to go do something very special, which we did in the end."
So would he have regretted not being part of it if he'd left?
"Yeah, I think so," he said.
"To be able to look back and have that memory in my career is worth . . . actually I don't think you could ever put a monetary value on that, for however much you'd earn elsewhere or be part of any other team.
"To do that in Scotland with Celtic, it's something that will be remembered forever.
"To be a part of that – I think I only missed four or five games in the whole season, I probably played the most games of that invincible run – as something to look back on in your career, these are the things you value.
"Achievements like that, the number of caps you earn, they're the things you'll hold on to and remember, rather than how much money you've earned.
"That's what I want to look back on my career and remember."
Gordon could never be accused of having let the interest distract him.
On his return from the winter break last season he was in fantastic form as Celtic ran up 10 wins on the spin.
"We did really well coming back from the break last year. We made the second half of the season a lot easier for ourselves with the momentum we built up – hopefully we can do something similar this time," he said.
"We had eight clean sheets in that run as well, and it would be nice to get a few more this time.
"We've still had a reasonable number of them this season, but if we can get a decent run of not conceding, then that'll make games an awful lot easier for us."