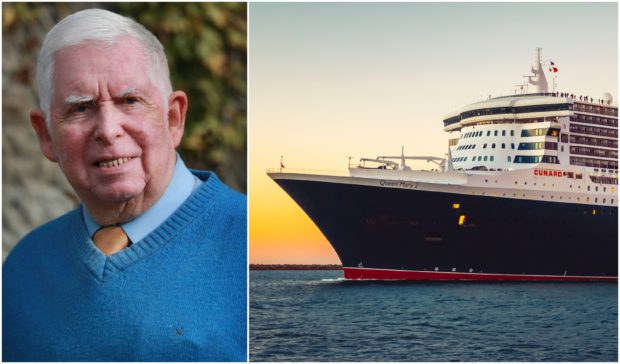 A cruise passenger has finally disembarked after 30 days at sea and sailing back from Australia on board a deserted liner as the coronavirus crisis gripped the world.
Bill Fyfe Hendrie, 81, became one of the world's last cruise passengers still at sea after his dream trip on Cunard's Queen Mary 2 was disrupted.
The retired head teacher from Torpichen, West Lothian, set off on his around-the-world cruise on January 10 but missed out on visits to Hong Kong, Singapore, Thailand, Vietnam and Indonesia as the captain took steps to avoid the virus.
Then, when the ship reached Australia, most of the passengers were asked to disembark so they could be flown home. However, Mr Hendrie declined the offer of a flight home and was among a small group of passengers who spent the next month sailing to Southampton.
The Queen Mary 2 took a route across the Indian Ocean to South Africa with a short fuel stop off the coast of Mauritius, when passengers did not disembark.
After several days in South Africa waiting for more fuel, the ship travelled up the west coast of Africa, past the Canary Islands, up the coast of Portugal, Spain and France before arriving at Southampton on April 15.
Mr Hendrie, who paid £20,000 for the cruise, said: "Unfortunately, it all went wrong. I missed out all the ports in Asia and the Far East because of the danger of coronavirus.
"After getting to Colombo in Sri Lanka we sailed straight to Australia and, because the ship was completely clear of infections, we didn't have to spend any time in quarantine."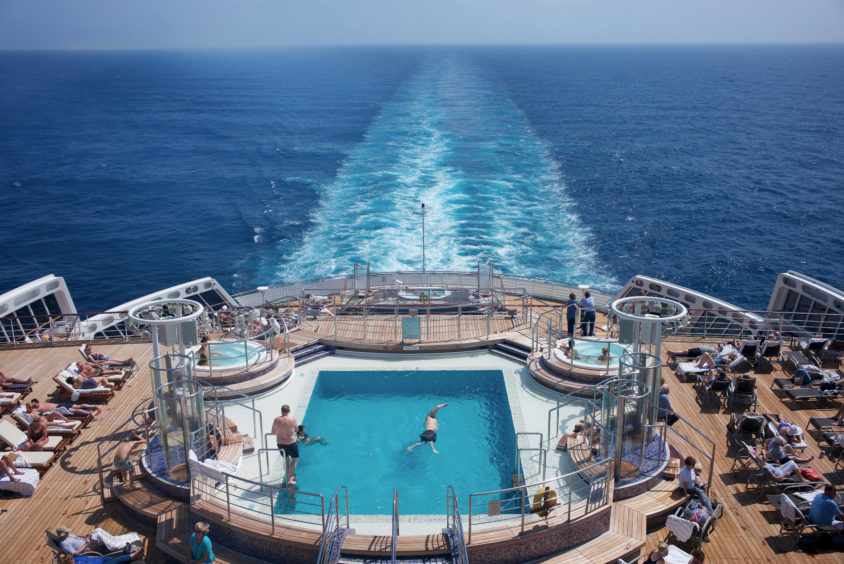 Even though the Cunard passengers had a clean bill of health, they did not receive a warm welcome when they went ashore. Mr Hendrie, who was travelling alone, said: "In Buffelton in Western Australia we were greeted by a banner ­headline in the local newspaper that said 'Plague ship ­endangers safety of whole town'. There were also notices up in a lot of shop windows saying cruise ­passengers not welcome.
"It suddenly brought home to us that things had turned sour."
The captain then sailed to Freemantle, near Perth, where it was decided that passengers should be flown home immediately.
Mr Hendrie said: "We got a very formal letter from Cunard that said, 'Due to the coronavirus outbreak we regret to inform you the world cruise is at an end and we plan to fly you all home tomorrow'.
"Quite a few of us ­protested. The reason many of us took the voyage was to avoid flying, and the last thing we wanted to do was take a long flight home.
"We asked where the ship was going, and they were very coy at first. Then they admitted it was going back to Southampton. I dug my heels in and said if they wanted me off the ship, they would have to carry me off and it would be headline news in the next day's papers. They knew I meant business and they gave in and agreed to take us back by sea."
Passengers were told it would be a non-stop voyage lasting 30 days – and there would be no entertainment. Mr Hendrie said: "I think they were trying to put us off but many of us decided it was safer than being packed into aeroplanes. The ship was virus-free."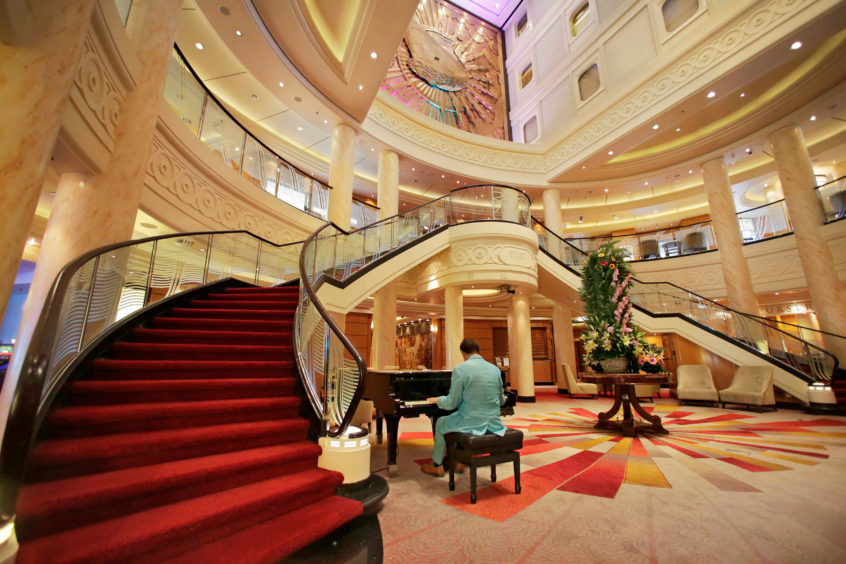 Passengers who remained on the Queen Mary 2 had to observe social distancing and wash their hands when they moved between public rooms. The handshake was replaced with an elbow bump and the swimming pools were also closed.
However, there was one scare when a passenger felt unwell. Mr Hendrie said: "We were ordered to stay in our rooms for 24 hours and food was brought to us. Fortunately, it was a false alarm but it was quite worrying.
"We were all keeping up to date with the corona­virus crisis and it was weighing heavily on our minds. It took away any kind of holiday atmosphere."
Passengers did have the run of the ship, which was designed for 2,700 people. And many enjoyed dolphin-watching from the deck. There was also a whale sighting off the coast of South Africa.
Mr Hendrie said: "Overall, it was a wonderful experience being one of only 264 lucky people on the Queen Mary 2. We had acres of room. There was no problem with isolating.
"After dinner, we had the choice of going to the 1,000-seat cinema, which usually only had 10 of us in it, or we could go to the casino, or we could go to the jazz club, or we could go to the pub, which had a pianist.
"There was also a 10,000-volume lending library open for two hours a day, which was a huge boost.
"So, I had a wonderful time, far better than I would have had back here in the UK. I even got an upgrade to a balcony cabin, so I got plenty of fresh air.
"I enjoyed it so much I've already booked to go again next year, leaving on January 10 from Southampton. I hope to visit many of the places I didn't get to visit this year."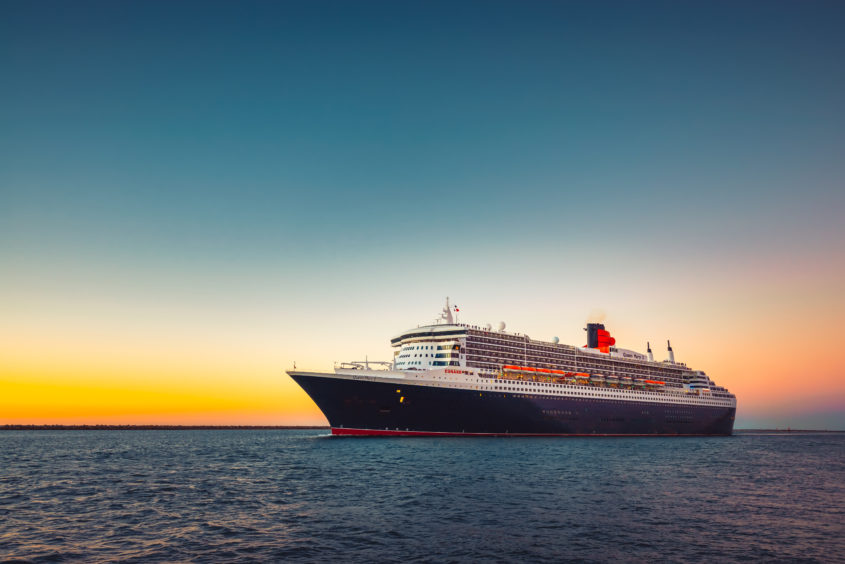 After 30 days at sea, the Queen Mary 2 docked at Southampton on Wednesday, April 15, which came as a relief to the president of Cunard, Simon Palethorpe.
He said: "I'd like to say thank you, a really big thank you, to captain Aseem Hashmi and his incredible crew who sailed Queen Mary 2 home, navigating some extraordinary circumstances along the way."
---
Government stages massive global rescue mission to fly 19,000 stranded cruise travellers back to Britain
The UK Government last week escalated a global operation to bring Britons home from abroad.
The Foreign Office worked with more than 20 countries to arrange flights home for 19,000 stranded Brits.
There were special flights arranged with countries that included Fiji, New Zealand, Peru, India and Pakistan.
UK Foreign Secretary Dominic Raab said: "We've not faced an international challenge quite like this before, but together we are going to rise to it."
Hundreds of thousands of Britons were stranded abroad when borders were closed and commercial flights cancelled as governments rushed to stop the spread of coronavirus.
Mr Raab advised against all non-essential international travel on March 17.
A week later, as countries began introducing lockdowns with little or no warning, Mr Raab's advice changed.
On March 24, he said: "We are strongly urging UK travellers overseas to return home now, where and while there are still commercial routes to do so. Around the world, more airlines are suspending flights and more airports are closing, some without any notice."
However, thousands who booked flights home discovered they had been cancelled. Meanwhile, others could not afford flights after airlines inflated prices. Passengers on cruise ships were also unable to get home.
Mr Raab said: "We're not talking a few hundred or even a few thousand. We're talking about hundreds of thousands of people travelling around the world."
On March 30, Mr Raab set aside £75m to help UK citizens return. Special charter flights from priority countries were arranged, focusing on the most vulnerable travellers. The costs of some commercial flights were also subsidised.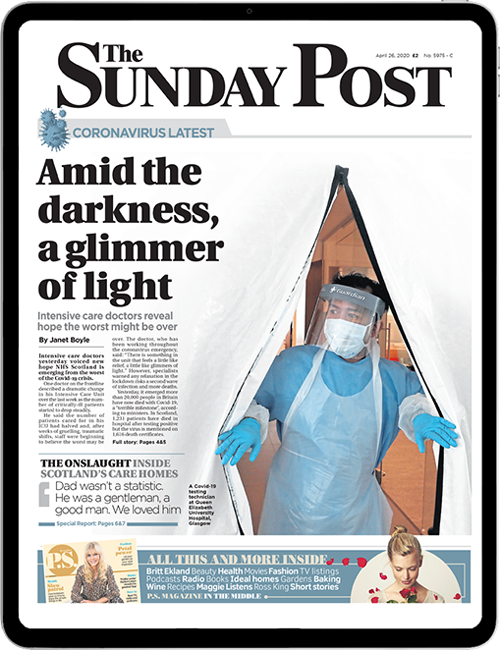 Enjoy the convenience of having The Sunday Post delivered as a digital ePaper straight to your smartphone, tablet or computer.
Subscribe for only £5.49 a month and enjoy all the benefits of the printed paper as a digital replica.
Subscribe