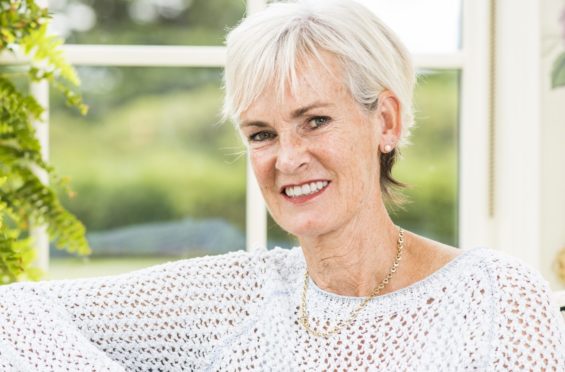 It's often said that behind every great man there's a great woman, and when you look at the legacy of someone like Judy Murray, it's easy to see why.
When her sons, Jamie and Andy, were showing early potential as tennis players, Judy fought for her boys to have access to the coaching and facilities that would allow them to develop their game – and she didn't stop at local or even national level.
Through sheer determination, hard work and sacrifices, she enabled the brothers to continue in the sport they love, paving the way for them to become two of the most recognisable and successful players in tennis history.
But the 61-year-old admits it was never easy – especially as she was a woman, fighting for progress in a man's world, who ultimately had to step away and forge her own path. "Jamie and Andy grew up playing at our little club in Dunblane, where I was the coach – albeit on a voluntary basis," explained Judy with a smile when we talked earlier this month.
"I pretty much created everything that happened at the club from the training to social nights, competitions and teams. And I did all that with the help of my 'Mums Army', who did the drop-offs, tea breaks and everything in between.
"But later, when I was first a district tennis coach and then national coach, nobody really took me seriously or gave me a chance. Whenever I went to ask for more funding and support, whether that was from the board of Tennis Scotland, Sport Scotland or the LTA, I was always batted away – almost like, 'Oh don't be silly'.
"After 10 years, I'd built a lot of great junior players – including Jamie and Andy – who needed a lot more investment and better training facilities. But I just kept being turned down, and I got to a moment where I thought, 'What's the point?' I'll never forget that. I had worked so hard to make things happen and I couldn't take it any more. I had no back-up and nobody understood the bigger picture.
"So, that's when I left that job, at the beginning of 2005, and decided to take the risk, go with the boys, and give them the best chance I could. It broke my heart that everything I had built up in Scotland could, quite quickly, be frittered away without someone leading things.
"As a coach, I saw first-hand the lack of support and belief, and I know what it feels like to not be taken seriously. And that's why, now, I'm so invested in empowering other women into sport."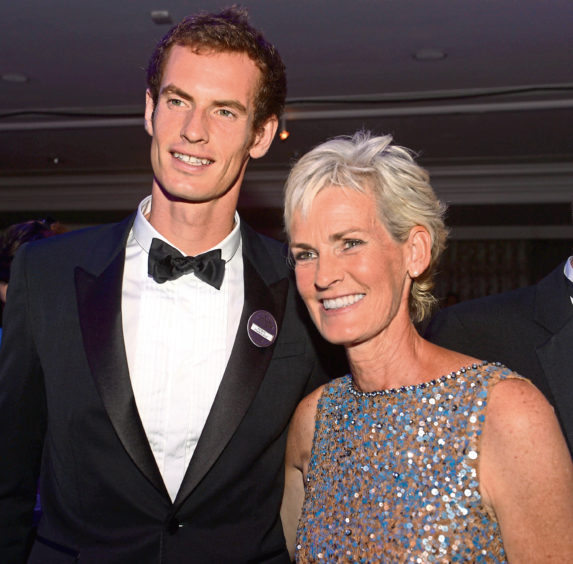 The desire to enable and support more women to become involved in sport – at all levels – has become Judy's raison d'être. It's the main goal of the Judy Murray Foundation, as well as her community-driven projects around the country.
And now, the gran of three is hoping to bring her message to an even larger audience with the help of some of the UK's most successful female athletes.
As the anchor of new Sky Sports series, Driving Force, premiering this week, Judy meets 11 incredible sportswomen, including cyclist Victoria Pendleton, swimmer Rebecca Adlington, and runner Dame Kelly Holmes, to discover who and what motivated them to "break through the physical and mental barriers that stood in their way". Throughout the 10-part run, one of the key themes that arises is inequality in sport and the fight many women face at every turn – something Judy recognised from her own journey, and one of the key reasons executive producer, Rosemary Reed, knew she would be a great fit for the show.
She said: "I remember many years ago being at the Scottish Women in Sport Conference and there was a panel debate about whether there should be quotas for the number of women on boards of sporting governing bodies.
"Two of us were talking for it and two against it – I was for it, of course. I remember a girl from the audience who disagreed with me, and she stood up and said, 'I want to get there on my own merit, rather than being part of a quota'.
"I asked her how old she was – she was 23 – and then said, 'Well, I've been coaching for 25 years, and nothing has changed in that time, so good luck'.
"When you listen to everybody's stories on the show, there are similarities. One of the questions I asked the women was, 'If you had a daughter who wanted to follow your footsteps, what changes would you like to see from your time in sport?', and that raised a lot of the issues we still need to address.
"Yes, the world is becoming a slightly different place in terms of opportunities for women, but it's still so hard for us to break through – and that applies to all facets of sport, from journalism to coaching. It's still a man's world."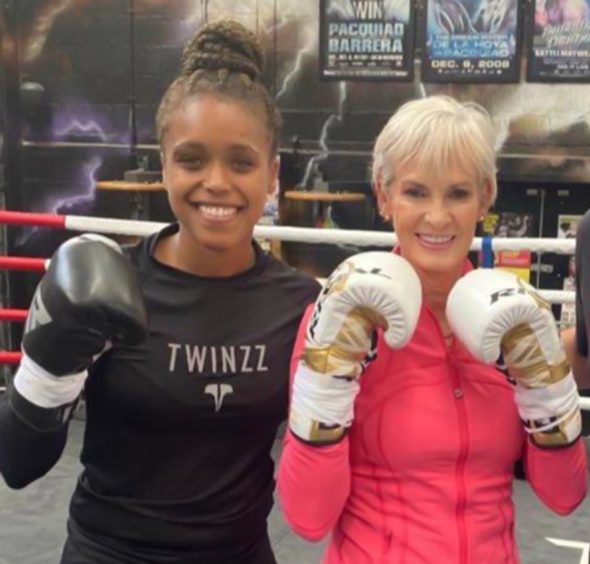 By highlighting their shared experiences, Judy hopes the series will be a force for change in sport. Although, she admits progress is slow when it comes to women's sport receiving the same funding and exposure as men's – which can only be overcome by working harder, talking more and never backing down.
"When you're very much in a minority it is harder to make your voice heard," she said. "We have to develop thick skins, and a resilience to keep going back and asking and asking again, and pushing things in front of people's faces to make them to take notice.
"But, as women, when we keep going back and raising issues, or speaking to the media and giving our opinion, we get branded as difficult, irrational and emotional. It's not that at all – it's passion.
"Recently a journalist said to me, 'Now, I'm told you're really difficult to work with'. I gave him my death stare and replied, 'I'm not difficult to work with – I am demanding because I know what's possible, I'm picky because I like attention to detail, and I like things to be great because I know as a woman everything needs to be excellent or we are too easily swatted away."
She continued: "It's like Michelle Obama said – for women to get to the top, they have to be absolutely excellent, whereas many men get to the top while being quite mediocre.
"That's why we need to create more career opportunities and build more profiles for our female athletes. And by collectively voicing issues and having them discussed on a prime slot on Sky, well, maybe we can force things to change."
---
The dark side of success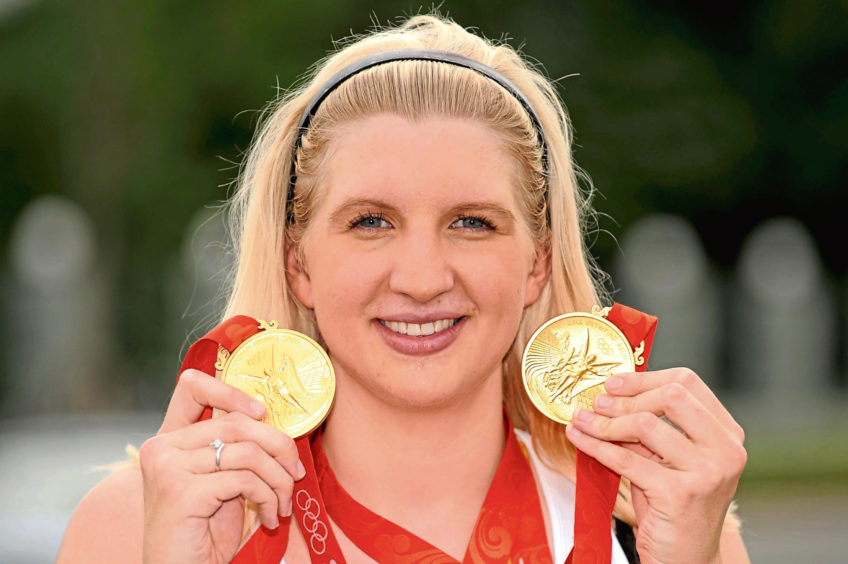 Professional athletes train for years to get to the top of their game – but Judy believes physical strength and resilience is only responsible for a small part of their success.
According to the tennis coach, it's important to also mentally prepare players for the huge changes that come with being a household name.
"You have to prepare to be in the spotlight, on live TV," explained Judy, who admits she wasn't fully prepared to be launched into the limelight when Andy first appeared on Centre Court at Wimbledon in 2005.
"That takes time and it's not something you get used to quickly, although it is a big part of being a sportsperson. You need to prepare everybody for potential stardom."
She continued: "That was something that come up throughout the conversations on Driving Force. The lack of privacy, being 'papped' and finding yourself at the centre of a headline.
"In the show, Rebecca Adlington talks about the dreadful trolling she received after winning two gold medals aged just 19. Two days after her win it was all about, 'Becky the golden girl' – and then the trolling started.
"The focus shifted to her nose, her body, her looks, really vicious stuff. And it wasn't just traumatic for her, it was traumatic for her family, too."
---
Driving Force premieres on Sky Sports Mix, Tuesday, 9pm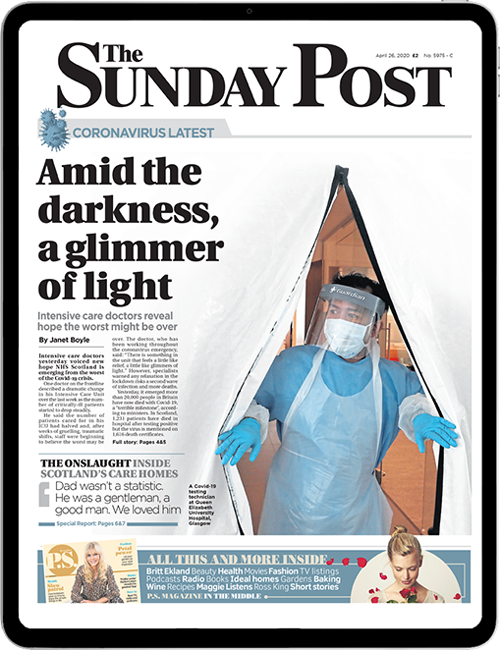 Enjoy the convenience of having The Sunday Post delivered as a digital ePaper straight to your smartphone, tablet or computer.
Subscribe for only £5.49 a month and enjoy all the benefits of the printed paper as a digital replica.
Subscribe