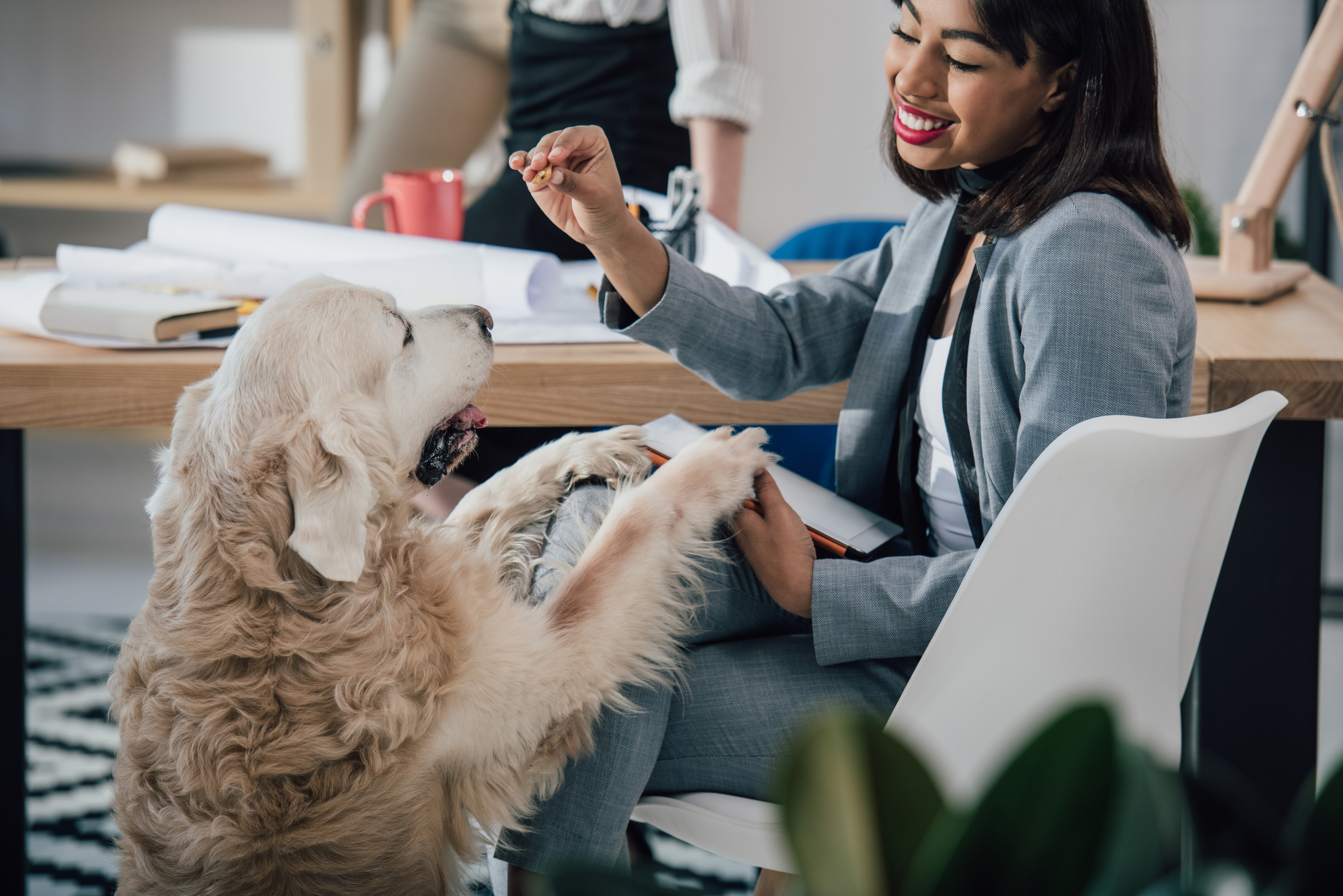 ACCORDING to new research, one-fifth of Scottish workplaces now allow employees to bring pets into the office.
However, a similar proportion (16%) of workers have complained about the furry companions.
In the eternal battle between cats and dogs, canines rule the workplace – making up 87% of all "professional" pets.
Cats are a less popular option at work with only 5% having a feline in the workplace, and rabbits coming in third with 2%.
In Scotland, one in five workplaces allow pets in the office, with 7% confirming that they bring their furry friend along with them.
It appears that Scotland is a nation divided on the issue as 37% believe the presence of a pet is a distraction to them while 35% feel that it makes them happy and eases their stress.
Across the UK, London leads pet allowance in the office with 27% of workers admitting to having them in the office.
In general, nearly half of Brits would like to see more workplaces allowing pets, but 20% suggest that strict policies from HR should be in place.
With bringing animals into the office becoming a growing trend, employers should sit up and take notice. 28% of Brits suggested that they'd be more likely to apply for a job if they have, or were allowed to bring in, furry friends in their working environment.
Lee Biggins, founder and managing director of CV-Library comments: "With one in two households owning a pet in the UK1, it's clear to see the attraction and convenience of bringing them with you to work."
"Our new research shines a light on the latest HR trend that many businesses are implementing to stand out from the crowd and attract the very best recruits. It seems to be working, with women being more favorable to the trend. As long as clear protocols are in place for pet ownership, it is set to have a positive benefit to employees and those around them."