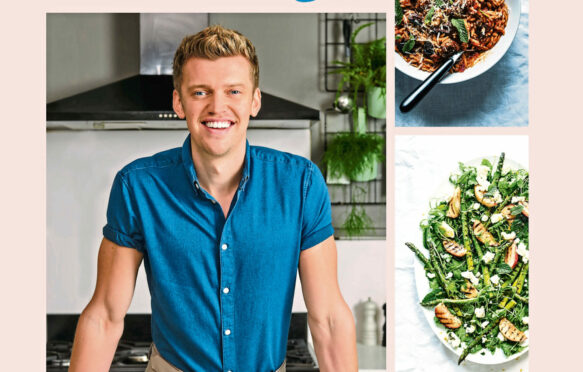 Chris Baber was just eight years old when he first took on the role of head chef.
Growing up in Hexham, Northumberland, the television and social media star would cook dinner each night for his family, testing out new recipes and flavours with the sole aim of helping out around the house – and raising a few smiles.
"When you put food on the table, you get so much reward from seeing your parents, your friends, and your family actually enjoying your food," he explained. "It always made me want to do it again. Plus, my parents worked really long, hard hours so I felt like I was helping out by doing what I loved. It was a win-win for everyone."
Baber admits he was initially inspired to get into the kitchen by his grandad, who always cooked simple, fuss-free meals with a good sprinkle of passion.
"Everyone assumes that I come from a real foodie family," continued Baber, who won the 2016 series of BBC One's popular cooking competition Yes Chef and later trained under Michelin-starred chef, Atul Kochhar. "But the thing that really made me fall in love with food was going around to my granddad's house. He would be in the kitchen with the music on, singing, and really enjoying the process of cooking just as much as serving us the food."
A love for simple, home cooking made well, inherited from his grandad, has continued throughout Baber's career. After starting in the kitchen at Kochhar's fine dining eatery in London's Mayfair, Baber went on to become a consultant for Marks & Spencer Food, and later began sharing easy-to-follow recipes on social media, where he has since amassed more than 200,000 loyal followers, including the likes of fellow chefs Gordon Ramsay and John Torode.
Knowing that more than four million people have made his fuss-free-recipes, cooked and filmed in his London flat, is something of a "pinch me moment".
Now, Baber's debut cookbook will bring his recipes to a whole new audience. Written during the first lockdown, Easy, features 96 simple home-style recipes, covering everything from spicy prawn tostadas and honey and harissa spatchcock chicken to spiced veggie pilaf and summer strawberry and raspberry crumble. With no complicated steps or intimidating ingredients, he says the aim was simple – to encourage as many people as possible to get in the kitchen and give cooking a go.
He said: "No matter who you are, you should be able to make something really tasty for your dinner, but there are barriers that I have tried to remove with Easy. The first one – the big one, I think – is that every recipe is written in easy to understand, everyday language. I don't use words like 'sauté' or 'julienne' because if you're new to cooking and you pick a book that's literally speaking French to you, automatically, you're going to be put off because you're having to Google what the words and techniques mean. So, I've written it all in really basic language that anyone can get their head around.
"The other one is ingredients. So many cookbooks are beautiful, but you look at the list and half of the stuff you haven't got in the cupboard, the rest might be really expensive, or you have to go to several shops to get them. Everything in Easy can be bought in a supermarket. The third thing is equipment. I use pretty basic, easy to use, everyday equipment. You might want a little blender or a NutriBullet, but generally pan, knife, chopping board, oven, baking tray, and you're done."
Although the recipes cover everything from takeaway classics to midweek meals, Baber admits his favourite will always be a fragrant lamb dhansak, which was inspired, perhaps appropriately, by his family.
"Every time I travel from London up to the north east to visit my parents, the minute I step through the door, I can smell that curry cooking. My mum makes it every time I'm home. Right now, I'm looking at a picture of the dish in the book and it just makes me think of home. I can almost smell it. That's what I want the book to do, really – help other people create their own food memories."
---
Easy, Ebury, £16.99, is published on Thursday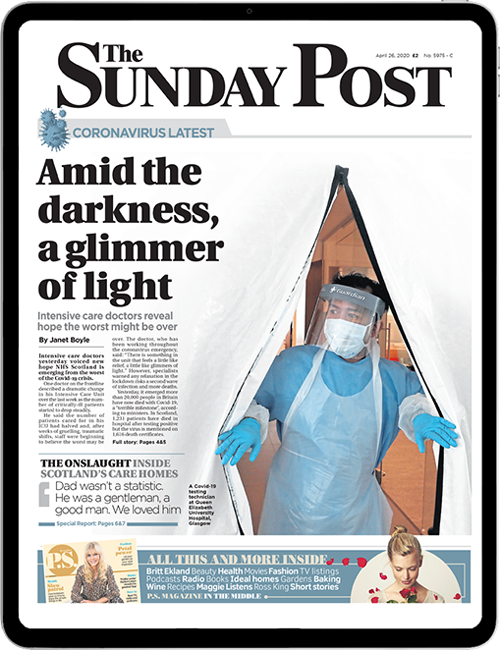 Enjoy the convenience of having The Sunday Post delivered as a digital ePaper straight to your smartphone, tablet or computer.
Subscribe for only £5.49 a month and enjoy all the benefits of the printed paper as a digital replica.
Subscribe