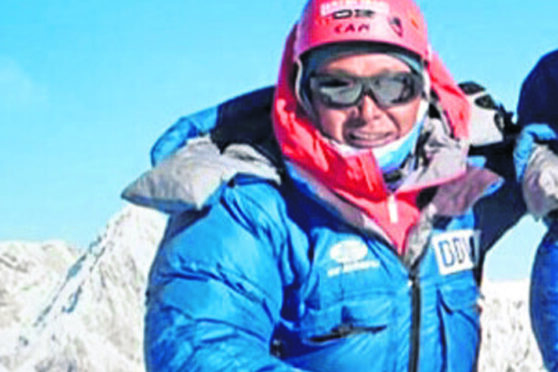 Lakba Sherpa worked on Everest since he was a young man. He had grown up the shadows of the mountain, in Lukla, a tiny village that's a gateway for climbers aiming to reach the world's tallest peak.
Season after season, Lakba shouldered the weight of tourists' trekking equipment – and their dreams. The mountain is a spiritual place for the Nepalese but it has also given them a living, putting food on the tables of families in villages throughout the Khumbu Valley.
All that changed in March 2020 when, just as the climbing season was due to open, the Nepalese government shut its borders, ceasing the Everest economy and putting the livelihoods of Lakba Sherpa and the 150,000-strong Sherpa community in jeopardy.
It was a necessary evil in a pandemic-hit world, and I, as a mountain guide with my own company, backed the decision.
With the enforced hibernation, we, like many others, got to work, raising funds to help our staff and their communities in this most awful of times.
We were also able to finish building our second school in the remote village of Goli, in the Everest region. In all we raised $30,000. Lakba, who has a young son, was just one of those we helped.
Most of the climbing guide Sherpas spend their working life in the Nepalese capital of Kathmandu, where they secure work to venture into the mountains.
Once the pandemic struck, they moved back to the villages, helping sow crops and put food on the table without having to buy it. It was a return to a poorer, older way of living.
However, in March this year, and under a lot of pressure, the Nepalese government relaxed entry requirements and allowed free movement of people into the Kathmandu valley just in time for the new climbing season.
At the time, Covid cases were below 100 a day. Two months later, Nepal hit over 9,200 daily cases, with the total death toll now at 10,533.
Lakba called me in April and told me he would take the Ian Taylor Trekking logo to Everest.
A legendary climber who is one of just a handful of people to have twice scaled K2, the world's second tallest mountain, I had no doubt that he would.
And, on May 17, Lakba sent me a photograph of him beaming from the top of the world. Two weeks later, Lakba was dead, one victim among millions of this horrible pandemic.
Naturally, the blame for the rise in infections and deaths, has fallen on foreign climbers and trekkers bringing the virus into the country.
Others suspect poor decision-making at government level was the real source of the crisis. At the same time as the borders opened in Nepal, India, which neighbours the country, was experiencing an exponential rise in infections, with 400 000 cases each day and a total death toll of 435,000 to date.
The flow of people from India into Nepal, with no Covid testing or quarantine, led to disaster.
The borders once again shut in late May, right in the middle of the trekking season. The government put strict lockdown orders in place and the numbers are, mercifully, now beginning to subside.
"Lakba was a legend in Nepal," said Dawa Chhiri Sherpa, a veteran Everest climbing guide. "But to the outside world he is just another person, no one would know who he is. He had a young son and a brother who also worked on the mountain."
But people will know who he is as Lakba's death sent shockwaves through the Everest community.
Pasang Lhamu, a regional politician and activist, started a petition calling for everyone in the region to be vaccinated and, crucially, the local population wanted it. Today, 90% of over-18s are vaccinated.
As for the future, as we enter into the second of the two short climbing windows, hopes are high that we can see a return to trekking. It will not be as before though.
"We won't see a return to pre-pandemic levels for a long time," said Dawa Chhiri Sherpa.
"People must now show a negative test to enter Nepal and quarantine for seven days on arrival. The country is currently on the UK's red list and people are just not willing to risk it in large numbers.
"We had 180 people booked in for this season, but we will probably only take 10 at the very most. We are not going to see a return until well into 2022 and maybe even 2023."
We hope that lessons have been learned from this terrible past 18 months and that, as we slowly return the mountains, we remember Lakba and the communities in the Khumbu Valley and work to ensure that while we are striving for our goals and dreams, we protect as many people as possible.
Ian Taylor is a mountaineer and trekking guide. See iantaylortrekking.com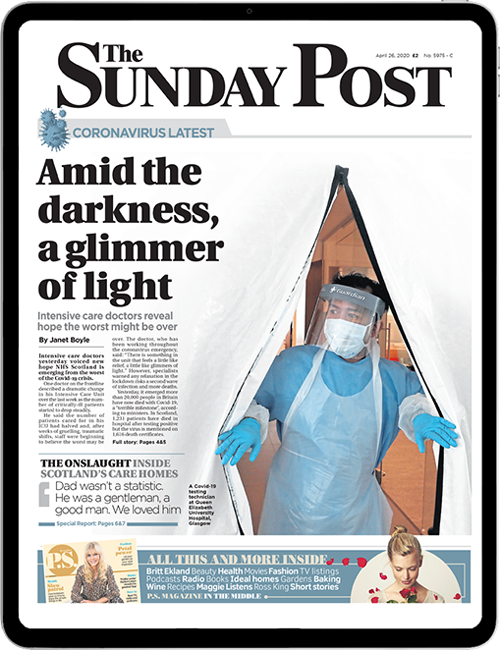 Enjoy the convenience of having The Sunday Post delivered as a digital ePaper straight to your smartphone, tablet or computer.
Subscribe for only £5.49 a month and enjoy all the benefits of the printed paper as a digital replica.
Subscribe