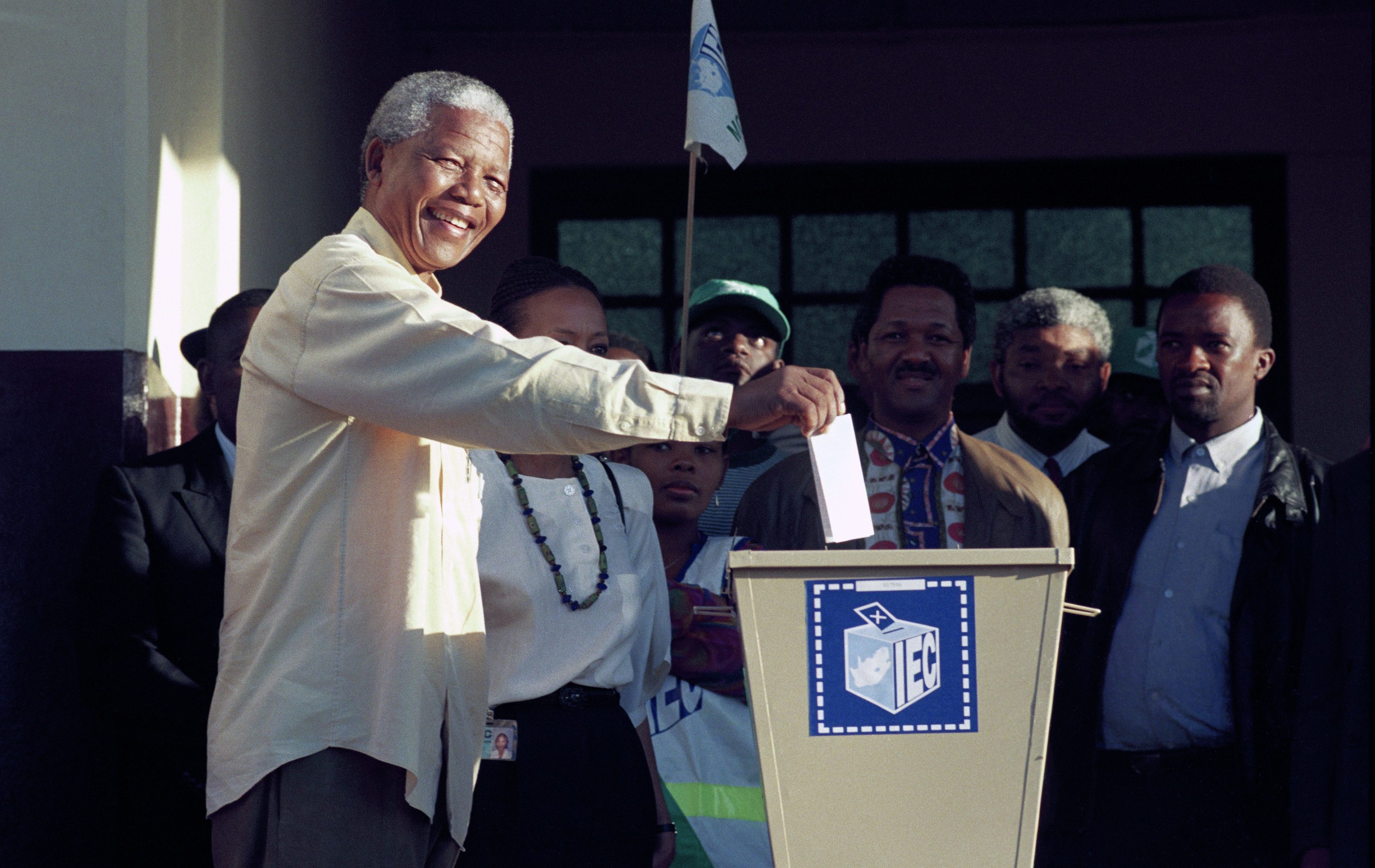 "NEVER, never again will this beautiful land experience the oppression of one by another."
Those were the words of Nelson Mandela on May 10, 1994, as he made history by becoming the first black president in South Africa.
His journey to the post had been arduous, having spent 27 years in jail as a political prisoner of the South African Government.
The campaigner, who became an international icon for human rights, fought against apartheid and for freedom of his people.
He was a well-educated man, having become a lawyer after attending university, something which no doubt helped him later when he fought against the poor treatment of black people in South Africa.
In 1944, he joined the African National Congress (ANC), a black political organisation that was committed to winning rights for black people in white-ruled South Africa.
A few years later, in 1948, the National Party came to power, and it was at that point that apartheid – a system of segregating whites and blacks – became official government policy.
This meant that blacks – who actually made up the majority of the population – were forced to live in separate areas from other South Africans and had to use separate public facilities.
Communication between the two "sides" was also very limited, and the Mixed Marriages Act prohibited couples of different races getting married.
Mandela became one of the leaders of the ANC, before rising to the position of deputy national president in 1952.
Such things as non-violent strikes, boycotts and marches were organised by Mandela to protest against the unfair regime.
A massacre of peaceful black protesters in 1960 saw Mandela stepping up his attempts to sabotage the Government.
He stood trial for treason, but was acquitted in 1961. The following year, he was arrested for illegally leaving the country.
As a result, he was sentenced to life imprisonment, although he was released in 1990.
He was allowed to send and receive letters once every six months and to have a visitor for half an hour once a year, but his desire to gain equal rights was as strong as ever on his release.
In 1990, South Africa's President F. W. de Clerk started to dismantle apartheid, ordering Mandela's release from prison.
The pair worked together to create a multi-racial government, jointly receiving the Nobel Peace Prize in 1993.
The following year, Mandela was elected president, the first non-white head of state in South Africa.
He retired from politics in 1999, but remained a symbol of peace until his death in 2013.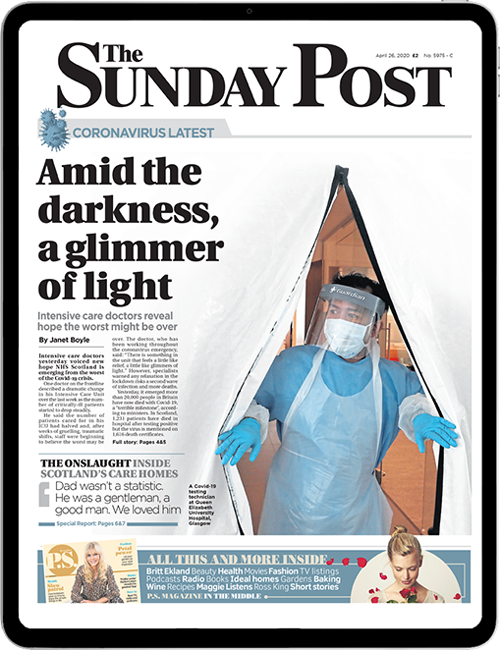 Enjoy the convenience of having The Sunday Post delivered as a digital ePaper straight to your smartphone, tablet or computer.
Subscribe for only £5.49 a month and enjoy all the benefits of the printed paper as a digital replica.
Subscribe