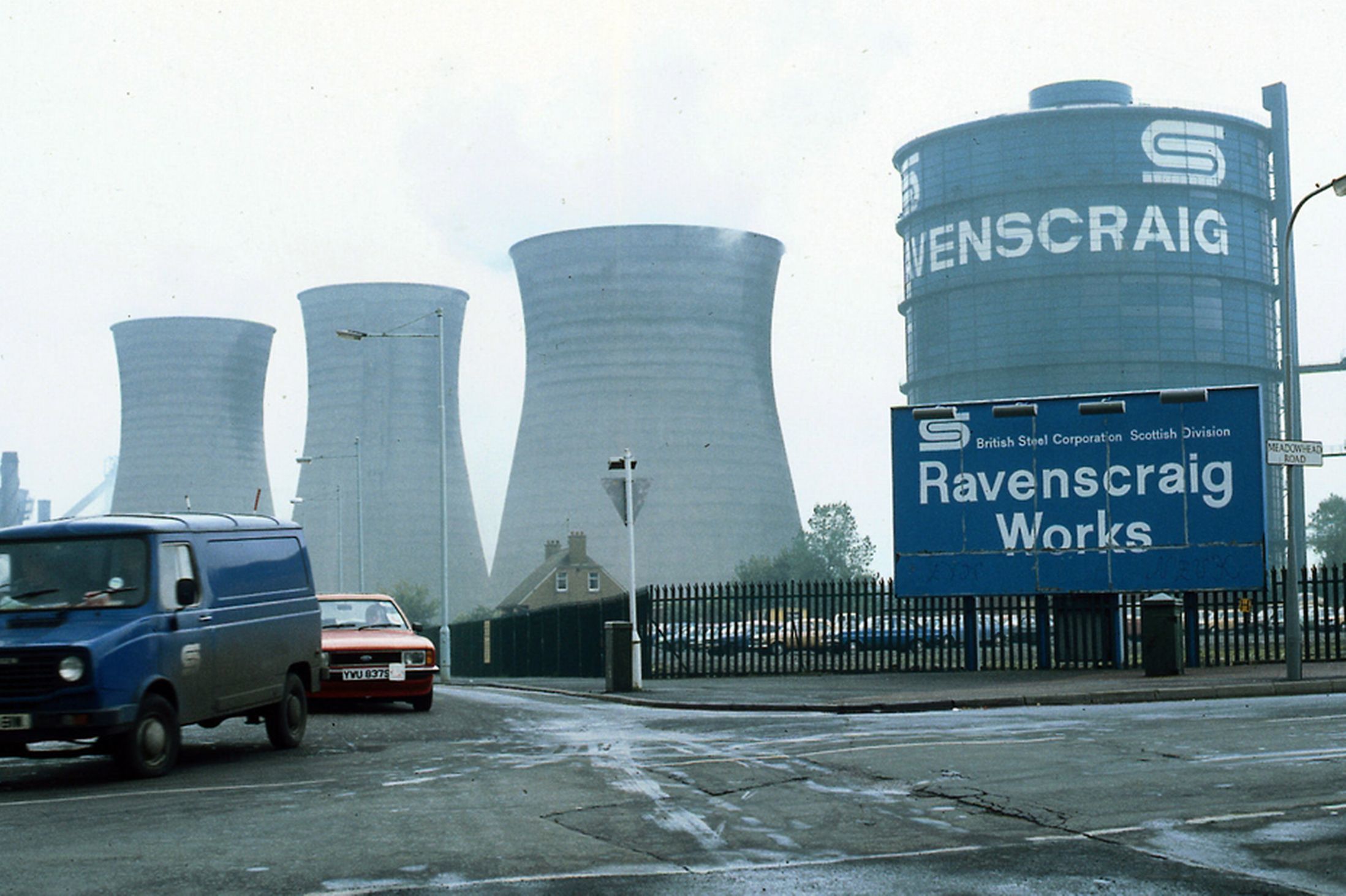 FOR generations, the blue gasometers of Ravenscraig were one of the most-familiar sights of industrial Scotland.
Yet in just six seconds in 1996, they were turned to rubble as the demolition team moved in.
The flattening of the Lanarkshire steelworks was symbolic of the crushing decision made by the Government four years earlier to close the plant.
Ravenscraig produced its last batch of steel on June 24, 1992.
No longer would the orange hue from the plant light up the night sky for miles around, or the sound of the sirens marking the start of a shift echo across the site.
When it closed, Ravenscraig was the largest hot-strip steel mill in Western Europe.
Located between the towns of Motherwell and Wishaw, its presence was synonymous with the area.
Its central location meant around two-thirds of Scotland's population were within a 90-minute drive of the plant.
Construction work began on the huge green field site in 1954 and, by 1957, three steelmaking furnaces, several coke ovens, a blast furnace, by-products plant and an open-hearth melting shop had been built. The strip mill followed in 1962.
Grandfathers, fathers, uncles, cousins, brothers and sons would work at Ravenscraig, where pay, camaraderie and a decent quality of life were the benefits of physically hard work.
But with a global recession and a slump in steel demand, the Government and British Steel decided Ravenscraig had to go.
There was public and political outcry – people were well aware of what this would mean for the industry in Scotland, the workers and their communities.
Truth be told, the writing had been on the wall.
A barrage of cuts scythed a workforce that was once 13,500 down to 1200 by the time it was announced in January, 1992, that the plant would close.
The last 770 workers delivered their final shift just six months later.
The closure hit the area hard and the knock-on effect was said to be the loss of a further 10,000 jobs.
After demolition, what was left was one of the biggest derelict sites in Europe – 1125 acres.
Big plans were eventually announced, namely a new town, named after the steelworks, was to be built on 400 acres.
A college and state-of-the-art sports facility were the first initiatives to open and there is plenty more to come, including schools, hotels, parklands, houses, shopping and a new transport network.
But for so many, the word Ravenscraig will forever recall an image of those blue gasometers dominating the local skyline.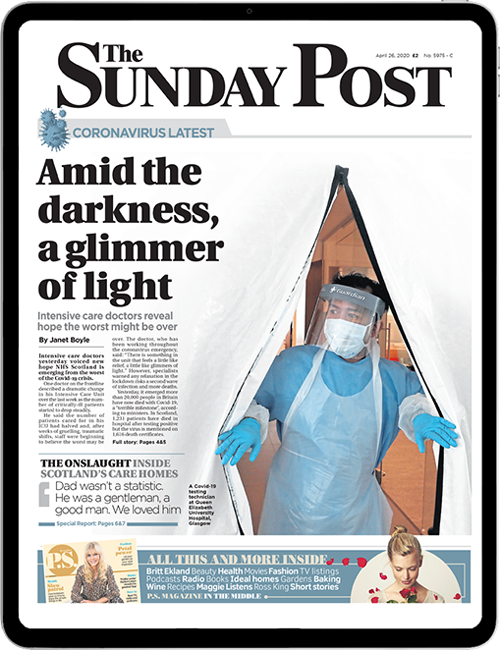 Enjoy the convenience of having The Sunday Post delivered as a digital ePaper straight to your smartphone, tablet or computer.
Subscribe for only £5.49 a month and enjoy all the benefits of the printed paper as a digital replica.
Subscribe