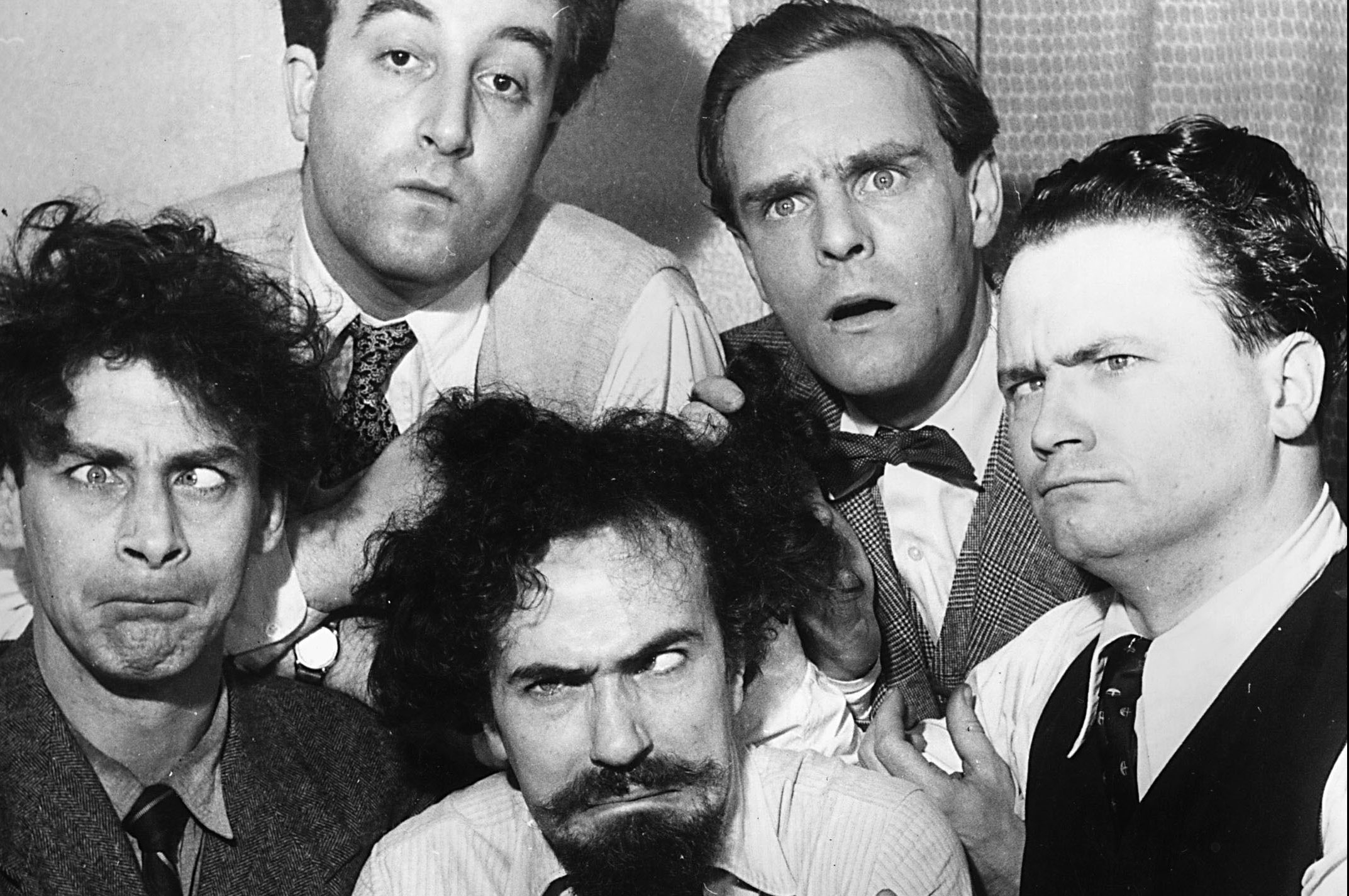 THE world had never heard anything like it, but The Goon Show was a laughter revolution on radio.
First broadcast on May 28, 1951, as Crazy People, the name was soon changed to The Goon Show.
According to one of the main protagonists, Spike MIlligan, they took that name from Alice the Goon, a freakish 8ft lady from the Popeye series.
Whatever the facts, the show would inspire everyone from the future Beatles to Monty Python, and have royals and commoners in every corner of our planet, rolling on the floor with laughter.
First broadcast by the BBC Home Service, The Goon Show would later be shown — with anything controversial taken out — in New Zealand, South Africa, Canada and Australia.
It would run for 250 episodes, including a dozen specials, and feature Spike, Harry Secombe, Michael Bentine and Peter Sellers.
As with anything Mr Milligan touched, there was more than a slight edge of lunacy and surreal humour, along with silly or sublime sound effects custom-made at the Beeb's Radiophonic Workshop.
Showbiz, art, politics and the police, everything came under their spotlight and was ridiculed and parodied.
America, too, would be inspired to get accustomed to this very British style of comedy and nonsense.
Spike, sadly, would blame the sheer work-rate of putting out so many top-class episodes as the reason his first marriage fell apart.
He wasn't just writing feverishly, he also took on a lot to do with the various sound effects.
The bosses at the Beeb displayed a mixture of emotions about it all, not sure about the zany nature.
Some loved it but seemed astonished that the rest of us did, too, while others shook their heads and wondered what on Earth it was all about.
It's said that some of the gents at the very top found it so strange that they called it the Go On Show, suggesting they didn't even listen in properly if at all, but all that Milligan mayhem probably scared them.
For the listeners, it was a revolution, and even Bentine leaving it in the early days didn't damage it too much.
John Lennon and his Fab colleagues would often resort to Goon-like talk and behaviour, as would John Cleese, Prince Charles and anyone with good comedy taste.
The Goons made what had been there before suddenly seem very poker-faced and rather dull.
Spike loved the way radio worked, and often played surreal jokes with the listeners. For instance, he would have a character leave the room, closing the door behind him.
But then he would continue talking, not having left the room.
If it baffled and amused his colleagues round the microphone, just imagine what it did to the listeners!