IT recently underwent a multi-million-pound reboot with fresh special effects, new companions and even a different gender for its star character.
Doctor Who has come a long way through time – and space – since the sci-fi show began on November 23 1963.
That was when the first episode, titled An Unearthly Child, was broadcast on the BBC.
The show was supposed to fill the Saturday afternoon gap between Juke Box Jury and Grandstand, and the mission given to the BBC's Head of Drama Sydney Newman was for a programme that would appeal to children and adults alike.
Sydney was a science fiction devotee, and he came up with the idea to create a character called The Doctor, who used a time machine that was bigger on the inside that it was on the outside.
The part was offered to – and turned down by – a series of actors, including Hugh David, Leslie French, Cyril Cusack, Alan Webb and Geoffrey Bayldon.
It was eventually taken by William Hartnell – who relished the role as a way to distance himself from the gruff, military characters with which he'd become associated.
The first episode told how two teachers investigating a mysterious schoolgirl called Susan are swept off on the Tardis by The Doctor.
These days, an episode of the Jodie Whittaker-led Doctor Who can cost upwards of several hundred thousand pounds per episode. The original series was granted a budget of £2,300 per episode.
Originally, the Tardis – which stands for Time And Relative Dimension In Space – was supposed to change with each episode to blend in with its background.
The idea was if the Doctor landed in Ancient Greece it would alter to become a marble column, or a sarcophagus in Egypt, and so on.
It ultimately proved too expensive, however. That's why the Tardis has survived as a police phone box.
The first episode was unfortunately a bit of a disaster.
Due to technical problems during filming – namely things like the doors leading into the Tardis control room failing to close properly – the whole episode had to be reshot.
And history buffs might recognise the date of the broadcast.
It was the day after President John F Kennedy was shot and killed in Dallas – meaning much of the reaction to the show disappeared amid the media frenzy of the assassination.
The show endured, however and has gone on to become one of the most popular television series of all time – and space…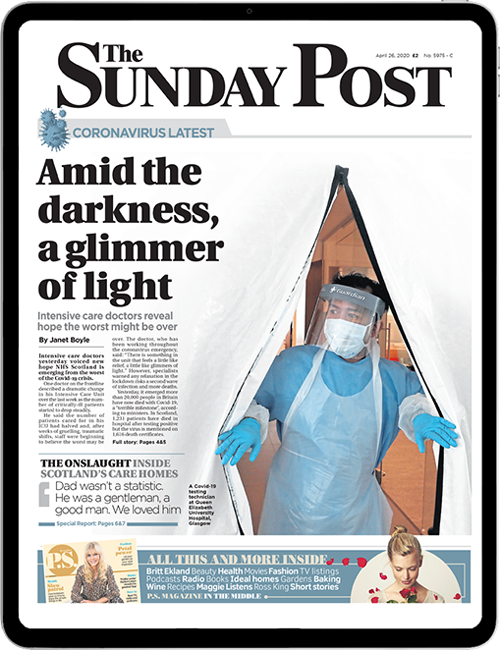 Enjoy the convenience of having The Sunday Post delivered as a digital ePaper straight to your smartphone, tablet or computer.
Subscribe for only £5.49 a month and enjoy all the benefits of the printed paper as a digital replica.
Subscribe