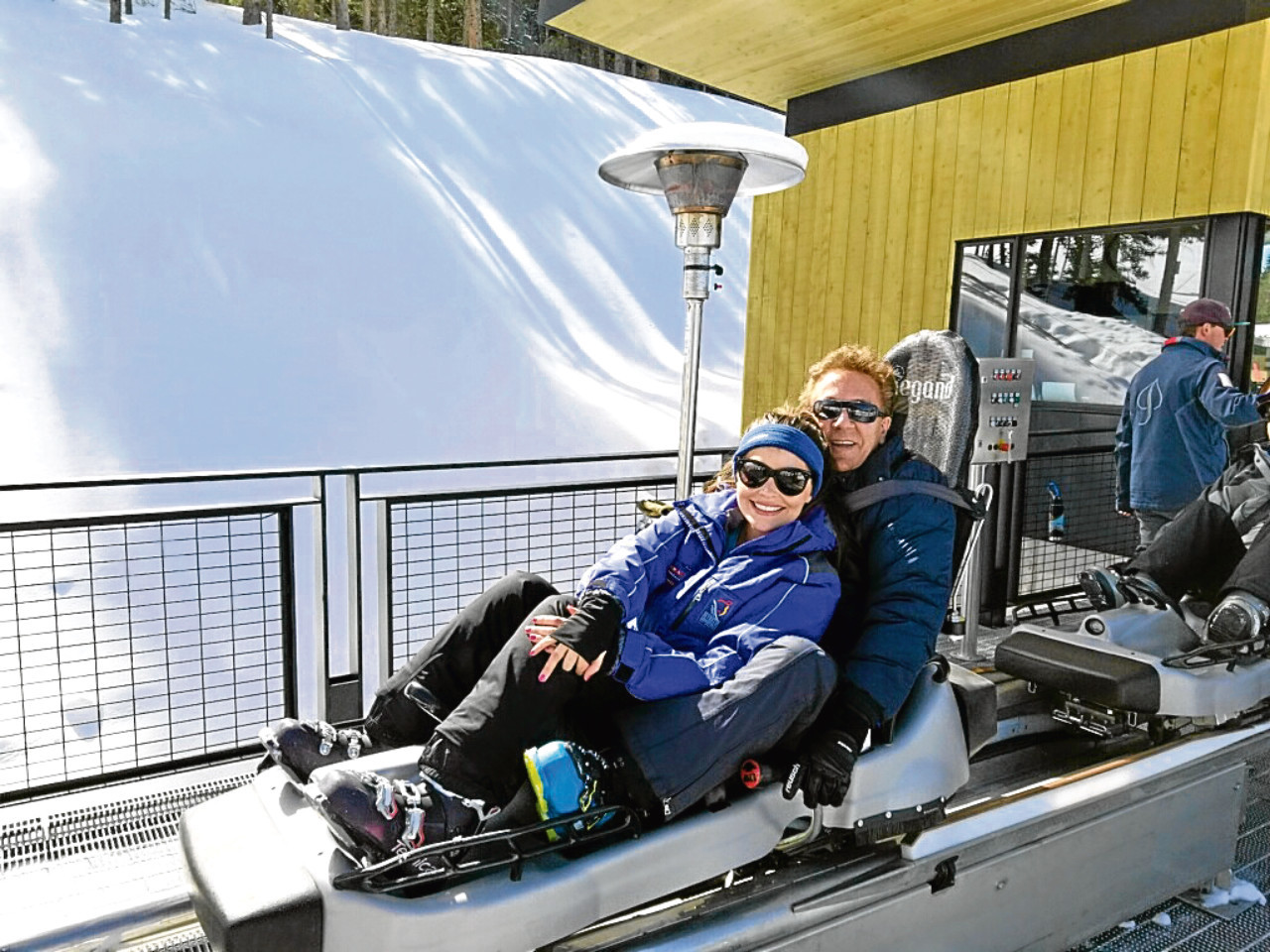 I've been on a downward slide recently.Yes, I know you've all been saying that for a while.
I'm talking about my post-award season holiday in Aspen, Colorado.
I split my time between the luscious Limelight Hotel and the wonderful (or should that be vonderful?) Viceroy Snowmass.
It might be colder than a penguin's bum in December on the slopes but it's the most fun you can have with your ski suit on.
If you're ever there I can recommend the most amazing restaurant – Bosq. It's the newest joint in town and in a place where marijuana is legal that's saying something!
But what I especially loved was having a shot on a rollercoaster. That's right, they put a rollercoaster up a snowy mountain.
What could possibly go wrong?
They call this rollercoaster The Breathtaker. Perhaps Sting could provide the music for it?
As we sped down through the frozen mountains in the cold air I was glad I was wearing a thick snow suit.
Not because it kept me warm, but…well, put it this way, the music could then have been provided by Wet Wet Wet!
I'll give you the full Aspen lowdown later in the year but, trust me, there really is something for everyone.
I had a great bit of holiday reading – actress Joely Fisher's book Growing Up Fisher: Musings, Memories, and Misadventures.
It's an autobiography, and before I left Aspen I spoke to Joely, who comes from a showbiz family.
She's the daughter of actress Connie Stevens and pop star Eddie Fisher, while Star Wars' Princess Leia, Carrie Fisher, was her half-sister.
"My life has the makings of a trainwreck," she said. "Who knows, there's still time!
"Eddie Fisher had the most No 1 hits until Elvis came along, he was a superstar. My mom described herself as the queen of everything!
"She was like Meg Ryan in her heyday."
Joely very candidly writes about her life and Carrie's death in 2016.
And she also talks about the ongoing abuse scandal in Hollywood.
"It's difficult being a young woman in this business," she told me.
"There are very powerful men out there.
"We don't get to choose when we are harassed or abused.
"I have experienced it. It's very frightening and disarming."
It's a must-read!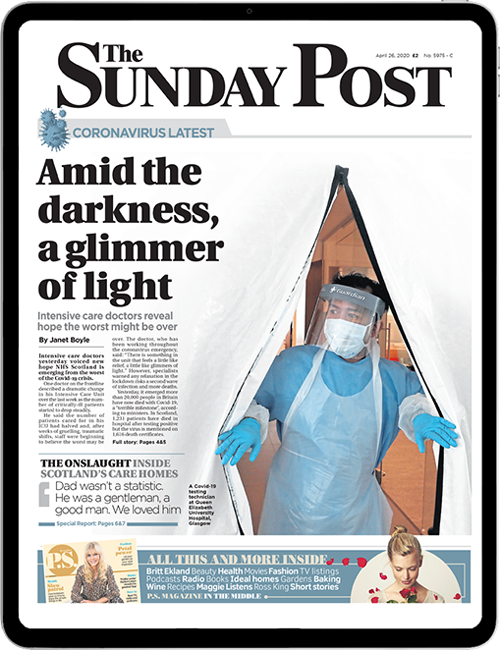 Enjoy the convenience of having The Sunday Post delivered as a digital ePaper straight to your smartphone, tablet or computer.
Subscribe for only £5.49 a month and enjoy all the benefits of the printed paper as a digital replica.
Subscribe