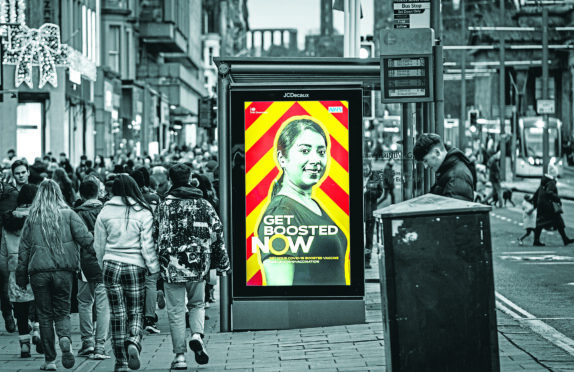 It may have been called B.1.1.529 after first being detected in Botswana on November 11, but by the time it swept the world it had an altogether more prosaic name – Omicron.
Since the World Health Organisation labelled it a variant of concern and renamed it after a letter of Greek alphabet just one month ago, the speed of its spread has propelled countries around the globe into new restrictions.
An unusually high number of mutations, including up to 32 in the spike protein which binds to human cells, prompted fears the variant could be better protected against current vaccines.
On Thursday, two UK studies suggested Omicron victims are substantially less likely to need hospital treatment than those hit by earlier Covid strains and as the world locks down, day by day, scientists are learning more about the variant. Here, we look at what we know right now.
How did Omicron emerge?
If an infected person is battling Covid for a long period of time that allows more opportunity for mutations to occur.
Epidemiologist professor Rowland Kao, of Edinburgh University, said that process is not necessarily a problem until the mutated version infects others.
He said: "Variants arise all the time, far more than we ever see. There are lots of reasons why they don't succeed and one is it happens to arise in a person that doesn't infect anyone else. If that happens it just stops dead but the Omicron variant has substitutions which disguise it to your immune response."
Why is it more infectious?
There is consistent evidence that Omicron is spreading significantly faster than the previously dominant Delta variant, with a doubling time between 1.5 and 3 days.
One reason for this could be immune escape, where the mutated virus avoids detection by the host (in this case humans), but it could also be about the virus's ability to replicate in human cells.
Kao said: "There is some preliminary experimental evidence that this version of the virus doesn't do so well in the lower intestinal tract but does relatively well in your throat.
"You ingest the virus through your nose and mouth, it then goes down into your throat and it sits there and multiplies, which is why you get a sore throat – the virus is multiplying.
"The way you transmit it is you produce virus-laden particles which you breathe and exhale. That's why where it is being better at replicating in the throat may matter.
"It suggests that's why it seems to be more transmissible on one hand but maybe less severe – but we're not sure yet. What we are sure of is the severity of infection, on average, would have to be substantially less than Delta in order for the net effect to be better."
How do we avoid it?
Covid is primarily transmitted through the air, when infected people breathe out virus particles, so ventilation is vital, according to professor Kao. He said: "Omicron is still a respiratory infection so meeting in crowded and poorly ventilated spaces is not a good thing.
"Probably more important is testing and isolation. So, being aware of symptoms and, even if they're mild, getting a test. If you are required to isolate, make sure you do. It's a good thing to take lateral flow tests any time you are going to a higher-risk situation."
Covid in Scotland: Large scale events cancelled and indoor hospitality rules to return after Christmas
Do the vaccines work?
The latest research based on limited information suggests boosters provide upwards of 80% protection against severe illness from Omicron but if you've only had two doses of vaccine, protection does fall. However, booster vaccines won't always stop you catching the virus.
Immunologist professor Eleanor Riley, of Edinburgh University, said: "We know that two doses of either Astra Zeneca or Pfizer still gives you pretty good protection against Delta but protection against infection with Omicron is much, much lower.
"What we still don't know is whether the vaccines give you longer, or better, protection against severe disease.
"There are lots of theoretical reasons for thinking that protection against severe disease is longer lasting and less susceptible to variants because it involves these things called T-cells and they are much more broadly based.
"Most of us have many, different types of T-cells that can recognise different bits of the virus and are less susceptible to the impact of mutations.
"The problem with the antibodies is we all make a very similar antibody response and once the variant has escaped in me it will escape in you too, and that's how it spreads.
"But, working from first principles, the expectation is vaccine immunity against severe disease will hold up better against Omicron than immunity against infection."
How long do boosters last?
The UK Health Security Agency said last week that early indicators are protection against catching Omicron seems to wane after about 10 weeks. Though protection against severe disease is likely to hold up much longer.
Professor Riley said this is a big unknown but the assumption among public health experts is at least five or six months.
She said: "I have a hunch, but I have no data, to suggest it might last longer. You have these populations of T-cells and B-cells in your immune system and once they're stimulated they can proliferate.
"As you go on you don't just get more of those cells, they become better able to control the virus. So, you have more of them, they possibly live longer and they're better at their job.
"We've seen with other vaccines that three doses is all you need. So hepatitis B is the classic – lots of people not very well protected after two doses of the vaccine but the vast majority of people protected for at least 10 years after three doses. I'm not saying this is going to be as good as Hep B, but Hep B was a difficult one to crack."
Will Covid mutate again?
Any new variant can increase the chance of reinfection, according to professor Riley. However, further mutations could be a good thing.
She explained: "There are limits to the virus as to how much it can vary before it starts to become nonviable. The problem is we don't quite know at the moment how close Omicron is to that limit.
"We can't be confident about what the virus is going to do next. It could be that Omicron is as bad as it gets. Obviously, we all hope that's the case, but we can't guarantee it.
"If this wave of Omicron is very extensive and doesn't put huge numbers of people in hospital, or fewer people than we might have expected in the worst-case scenario, that suggests we might be on the way to having a very infectious virus that becomes endemic like the other coronaviruses that cause the common cold.
"But I don't know how close we are to that. We will get there eventually, I'm sure, but whether it's next year, five years, I've no idea.
"It's the first time we've ever really seen a virus like this emerge in the population and settle down into some kind of liveable equilibrium so we don't know how long it's going to take."
Will we need regular jags?
When Omicron emerged the major vaccine manufacturers said they could create doses to give better protection against the variant in 100 days.
Professor of public health Linda Bauld believes these will be used in future rounds of vaccination against Covid.
She said: "It's likely the vaccines will be changed in the future. These ones are holding up, but we now know they could be better in the face of new variants.
"There's a possibility we'll have a vaccine that can respond to several variants and do that more effectively.
"I think if we do have a future round of vaccinations, which seems likely, they'd be with slightly different vaccines."
However, professor Bauld believes we won't all need a fourth dose.
She added: "Longer term, I think it's unlikely that younger people will need to be regularly revaccinated, as in boosters, but it's highly likely in older groups. I think it will be a bit like having a regular flu vaccine, for the older groups.
"What everybody is hoping with Omicron is that it produces less severe disease and the vaccines will hold up and the next variant will also be mild. But we just don't know."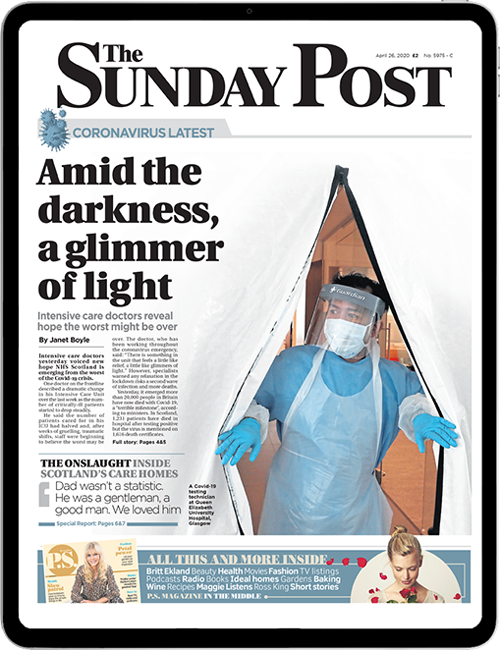 Enjoy the convenience of having The Sunday Post delivered as a digital ePaper straight to your smartphone, tablet or computer.
Subscribe for only £5.49 a month and enjoy all the benefits of the printed paper as a digital replica.
Subscribe