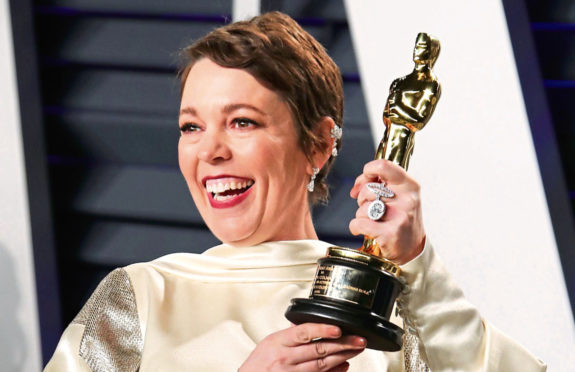 I was watching a few movies last week and enjoyed catching up with The Favourite with Olivia Colman. She is definitely one of my favourites on the screen but she's someone I've yet to interview.
She shies away from live TV interviews because, I can reveal, she's a wee bit shy!
The closest I came was at the Oscars a couple of years ago at the Vanity Fair Party. She spotted me across the red carpet, pointed at me, mouthed a quick "Hi!" and then moved inside without talking to anybody! How's that for an exclusive interview?
While I'm waiting on that day when we chat I loved her quote about Anthony Hopkins who is playing her dad in the forthcoming drama thriller movie, The Father.
"It doesn't get better than this," she said. "Anthony and I, we are not method. We were just playing off each other, and it's easy to just react to what he is doing. He is exactly what you would hope he will be.
"He has endless brilliant stories. We were sitting off set once, and he just leaned in and said: 'Aren't we lucky? Isn't life beautiful?'
"His kindness to everyone on set is beautiful to behold and something to aspire to."
I can back up her views on the great man. Every interview I've had with him has been brilliant. I normally get him to do his killer Tommy Cooper impression.
The last chat we had was just after he'd filmed The Two Popes. So yes, I got him to do an impression of the Pope doing Tommy Cooper. It was a classic.
Something which might make you laugh is Hugh Jackman's latest video which is an advert for the Aussie boot company RM Williams. I won't tell you too much about it but Hugh has a contract where he can only wear the company's boots. He takes it quite literally. Yes, Hugh is in the bare scuddie!
Talking of his birthday suit it was Hugh's 52nd last week and Deadpool star Ryan Reynolds is still feuding with Hugh in a friendly style.
Ryan posted an Instagram video saying he wished he could be celebrating with Hugh, so instead claimed to have flown his rival's wife, children, dogs and furniture to Atlanta so they could celebrate Hugh's birthday with him!
Look out, Ryan – I'm pretty sure Wolverine could take Deadpool in a square go! I was stunned last week at some very sad news about a young man who I've met a good few times out here in Los Angeles.
Tom Parker is the frontman for pop band The Wanted, who are known for hits such as All Time Low, Glad You Came and Lightning. It was announced Tom had developed a brain tumour which, tragically, is believed to be inoperable.
I met Tom a few times out here as his band were hitting the top. I always found him a really lovely young man who is fun, polite and always had time for his fans. My thoughts are with his family. I wish him and his loved ones all the best in the coming months.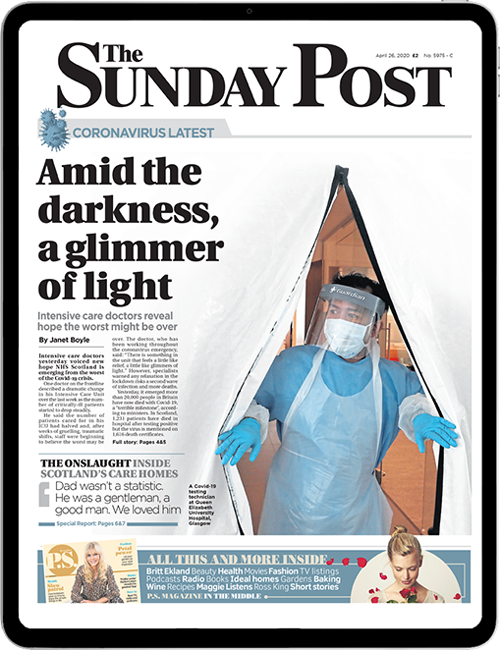 Enjoy the convenience of having The Sunday Post delivered as a digital ePaper straight to your smartphone, tablet or computer.
Subscribe for only £5.49 a month and enjoy all the benefits of the printed paper as a digital replica.
Subscribe