OLDER people are working fewer hours even though their employment rates have increased in recent years, a new study reveals.
Age UK said the changing labour market, with more self-employment and jobs in the so-called gig economy, was starting to affect older workers as well as young adults.
A typical 60 to 64-year-old man is working eight hours less than in 2008, with similar reductions affecting 50 to 54-year-old men and women, said the charity.
Its report said the employment rate was not telling the whole story, suggesting that policies for improving the job prospects of older people need to be reviewed.
Working fewer hours was more likely to be a result of insecure employment rather than older people scaling down work to juggle other responsibilities, said Age UK.
Caroline Abrahams, charity director at Age UK, said: "It is certainly true that the numbers of older people in employment are rising but the fact that on average they are working fewer hours is an important qualification.
"Our research suggests this may be less through choice and more a consequence of the changing labour market, with issues such as the rise in self-employment and the so-called 'gig economy' starting to have a real impact.
"It is well known that many younger workers are finding themselves part of the 'precariat' – people whose work is highly insecure and unpredictable, often against their wishes – and now we are seeing evidence of the same thing happening to some older workers too.
"It goes without saying that if you work fewer hours you will earn less, and for older workers who are compelled to do less work than they would like, it could make it a lot tougher to withstand any rise in state pension age, let alone have any spare income to save for their retirement."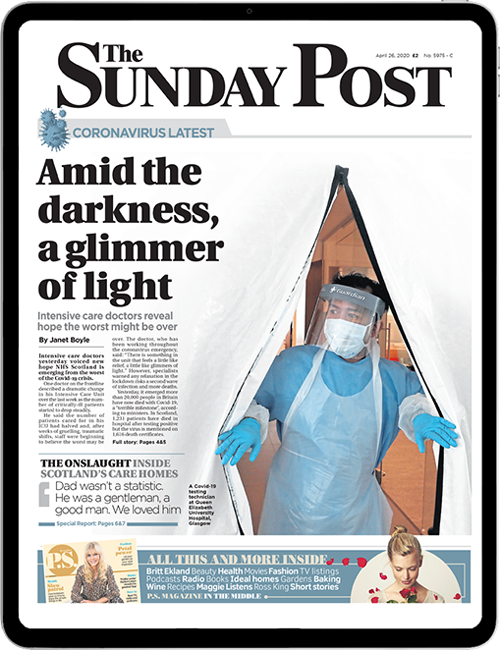 Enjoy the convenience of having The Sunday Post delivered as a digital ePaper straight to your smartphone, tablet or computer.
Subscribe for only £5.49 a month and enjoy all the benefits of the printed paper as a digital replica.
Subscribe