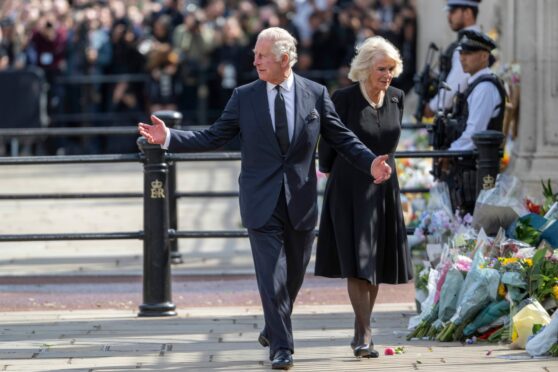 Over the last few days, many commentators have claimed that the Queen's political views were unknown. That is not entirely true and certainly not on Scottish independence. Constitutional monarchy does not steer clear of politics, as commonly asserted, but engages carefully and usually in private.
Scottish nationalism and the monarchy have long had an uneasy relationship. Each has been wary and neither keen to confront the other – but they disagree about independence. Scottish independence was always the elephant in the room when the monarch met SNP politicians. On two significant occasions, the Queen let her views be known when independence was a possibility – first directly, then more cautiously.
In a speech in 1977 marking 25 years on the throne, the Queen was direct. She said: "I cannot forget that I was crowned Queen of the United Kingdom of Great Britain and Northern Ireland. Perhaps this jubilee is a time to remind ourselves of the benefits which union has conferred, at home and in our international dealings, on the inhabitants of all parts of this United Kingdom."
The SNP had made significant gains in local elections the day before and was polling well across Scotland. Gordon Wilson, SNP MP at the time and who became party leader two years later, described it as an "intervention in domestic politics on behalf of the unionist cause". The SNP advance was reversed the next year – more because of its own actions than the monarch's intervention.
There would be no further intervention by the Queen until the independence referendum. The Queen was asked her view on the Sunday before the 2014 vote. "I hope people will think very carefully about the future," she said.
At face value it was a neutral comment but nobody doubted what was meant, not least as the media had been primed in how to interpret the comments. Reports suggested the message had been agreed between the Cabinet Secretary and the Queen's Secretary, prompted by Prime Minister David Cameron.
But what will Charles say or do in any future referendum? There are few hints of his views on independence, though they are unlikely to be different from his mother's. He may have less emotional attachment to the Union, coming from the post-war generation, but there is little reason to believe he is anything other than a staunch unionist.
In 1952, he was appointed Duke of Rothesay, an old title resurrected in the 19th Century by Queen Victoria, who was well attuned to the diversity of the Union, as a title for the eldest son and heir apparent but Charles's early training in the multi-national nature of the United Kingdom focused on Wales. Welsh, rather than Scottish, nationalism was thought the bigger threat that needed to be quelled, not least because of its militant wing.
Preparation for his investiture as Prince of Wales at Caernarfon Castle in 1969 included a term as a student at Aberystwyth University, then a base for Welsh nationalism. He was taught Welsh by a leading Welsh nationalist. This will have provided him with some understanding of nationalism but he would be wrong to think that Scottish and Welsh nationalism are the same. Aside from this training, Charles has been less sparing or subtle in his political interventions than his mother. His views on a range of matters, especially related to the environment, are well known. A former aide described him as a "dissident" prince who meddled in politics.
Efforts to hide his lobbying of government ministers – notes in his distinctive "black spider" handwriting – came to light after a long-running freedom of information battle. This revealed him using his status to access those in power.
His defenders argue he did not engage in party politics but on issues and he was an early advocate of action on the environment. This may be true but does not licence him to intervene on any political matter.
It is quite possible he may be at odds more with the new prime minister on environmental issues than Nicola Sturgeon on the constitution. Opinion is divided on whether he will change his meddling ways on becoming King.
Will he intervene and, if so, how in another independence referendum? The decision will not be his alone. The monarch takes advice from a range of sources. Previous private secretaries have been very influential. It is more than likely that the prime minister would want to use the monarch's popularity but courtiers may take a different view if independence looks likely. While the King may be a staunch unionist, he will be keen to ensure that he does nothing to imperil the prospect of remaining head of state if Scotland became independent.
How would the SNP react if Charles intervened? The SNP has never been a republican party and its leadership has gone out of its way to assert deferential loyalty to the monarchy. But surveys show a majority of members support an elected head of state, though few seem willing to act on this view.
In the event of another referendum, Charles might follow his mother's approach in 1977 or 2014. The 1977 direct approach carries more risk as it would provoke a republican backlash in the SNP, especially if independence is defeated again and SNP members were looking for someone to blame. Either the 1977 or 2014 approach might be forgiven by the SNP if independence was won, not least as retaining the monarchy might signal some continuity and reassure many opponents.
But these are choices that may not have to be faced. The more certain and immediate challenge for the new King is to achieve something approaching the affection in which his mother was held by many Scots. Reports suggest that he will adopt a strategy not dissimilar to Nicola Sturgeon's when she assumed the leadership of the SNP. She was not always the SNP favourite but worked hard to win over the membership.
Charles will not hold rallies across Scotland as Ms Sturgeon did on becoming leader but something comparable is likely. He will not find common cause with the first minister on the constitution but he might seek her advice on how to change his image and increase his popularity in Scotland.
---
James Mitchell is professor of public policy at Edinburgh University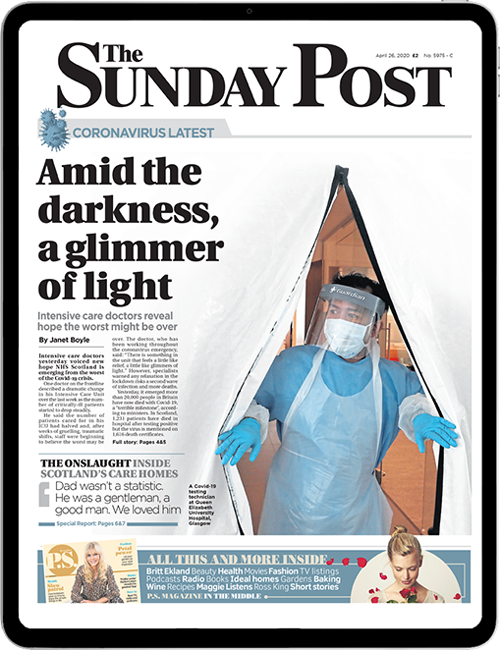 Enjoy the convenience of having The Sunday Post delivered as a digital ePaper straight to your smartphone, tablet or computer.
Subscribe for only £5.49 a month and enjoy all the benefits of the printed paper as a digital replica.
Subscribe