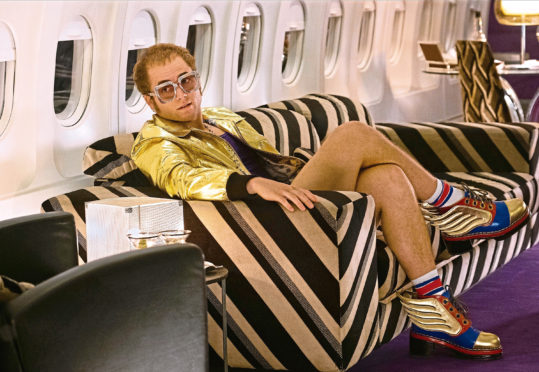 He's one of the most interesting names in showbusiness. Well he's GOT one of the most interesting names, at least!
Taron Egerton may sound like a character from Game Of Thrones but he's now considered one of our best actors.
He, of course, starred as Elton John in the hit musical biopic, Rocketman, released earlier this year.
He was excellent opposite Scot Richard Madden, who played Elton's manager, John Reid.
I bumped into Taron last week and asked about the effect of that movie, which has changed his life and elevated him to the A-list.
And he revealed he loved teaming up with the real Elton John here in Hollywood.
"It's a lovely thing, it came out on home release and you get a new wave of responses, which has been really nice," he said. "And it's nice to be in Los Angeles and celebrate it a bit.
"I'm still doing a bit of singing. Elton and I performed at the Greek Theatre here the other week, which was great.
"It was more than a little nerve-racking, but it seemed to go fine. It turned out to be a lovely swansong celebration for the film."
Taron and I had a chat about growing up back in England, and I wondered what inspired him in terms of what he watched on the telly. Turns out he grew up on a diet of Del Boy, Rodney and other classic Britcom characters.
"Do you know what I loved and had a real obsession for? Sitcoms," he told me.
"Things like Blackadder, Only Fools And Horses, The Vicar Of Dibley and My Family. I would watch them on repeat. And Fawlty Towers. It was only 12 episodes but distilled genius. Those were what I most watched, over and over again!"
Rocketman was fantastic and was directed expertly by my old mucker Dexter Fletcher.
He's a great guy and is one of the hottest properties in Hollywood.
He also teamed up with Taron on the heartwarming Eddie the Eagle movie, and directed the surprise hit Sunshine On Leith, a romcom based on The Proclaimers' music.
Dexter was more than over the moon with the reaction Rocketman received.
"That's what you hope," he told me last week. "You make the best film that you'd like to love and enjoy, and you hope people love and enjoy it too.
"Taron has this incredible performance, and we've got Jamie Bell and Richard Madden, the list was endless. I feel incredibly lucky, it's a great moment."
I asked Dexter what he liked watching when he was growing up.
"I watched a bit of Grange Hill when I was a kid, and Worzel Gummidge in terms of children's shows. And I liked Rentaghost."
Dexter told me he was in Hollywood to fish around — but since then has been announced as the director of Sherlock Holmes 3 with Robert Downey Jr.
Not a bad wee trip, Dexter!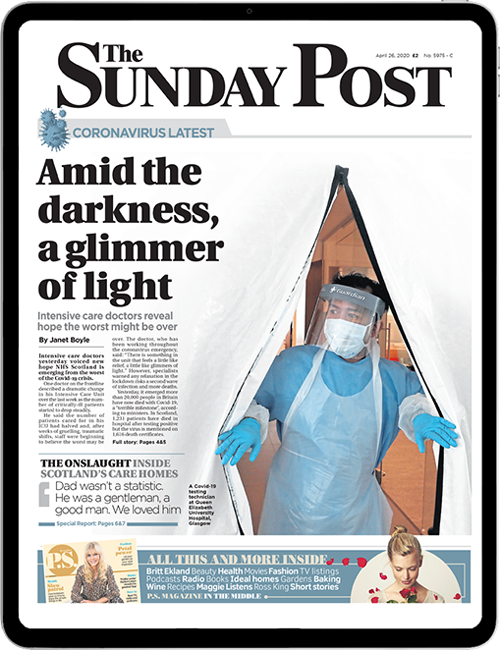 Enjoy the convenience of having The Sunday Post delivered as a digital ePaper straight to your smartphone, tablet or computer.
Subscribe for only £5.49 a month and enjoy all the benefits of the printed paper as a digital replica.
Subscribe