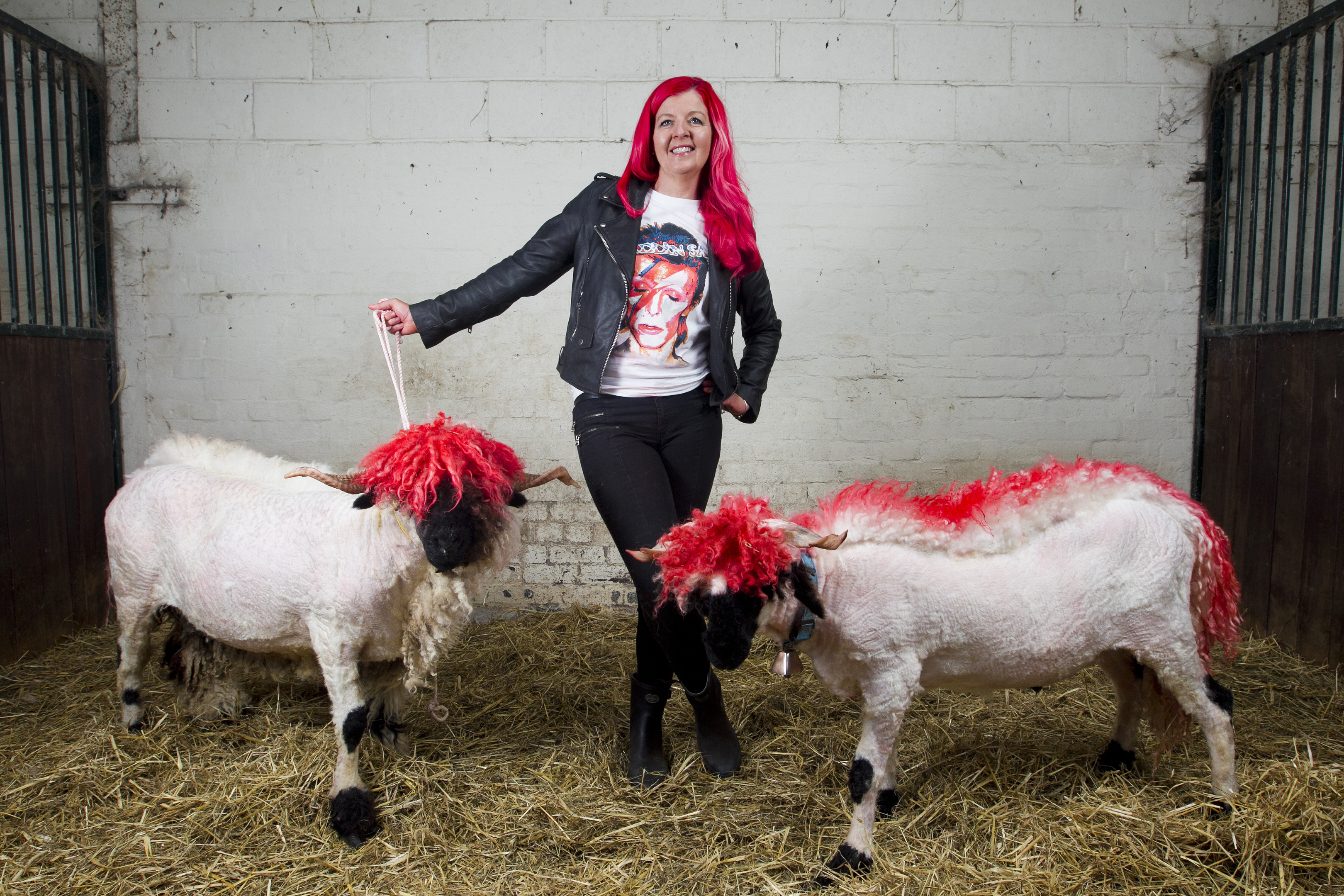 WITH her vibrant pink hair and David Bowie T-shirt, Ali Thom is not a stereotypical farmer… and there's nothing ordinary about her sheep either.
The former punk rocker has given them a colourful makeover with a "flock n roll" twist.
Ali, 52, owns holiday cottages at Arnbeg Farmstay in Stirlingshire and decided to have two of her favourite sheeps' fleece dyed pink and sheared, in a style inspired by Bowie's famous Aladdin Sane album cover.
Her sheep, a pair of the famous Swiss breed Valais Blacknose who were once voted the "world's cutest", are Mia and six-month old lamb Macallan.
Ali said: "I was a bit of a punk rocker in my youth. I joined the army when I was 18 and shaved the one side of my head mainly because I got a hair tong stuck in my hair."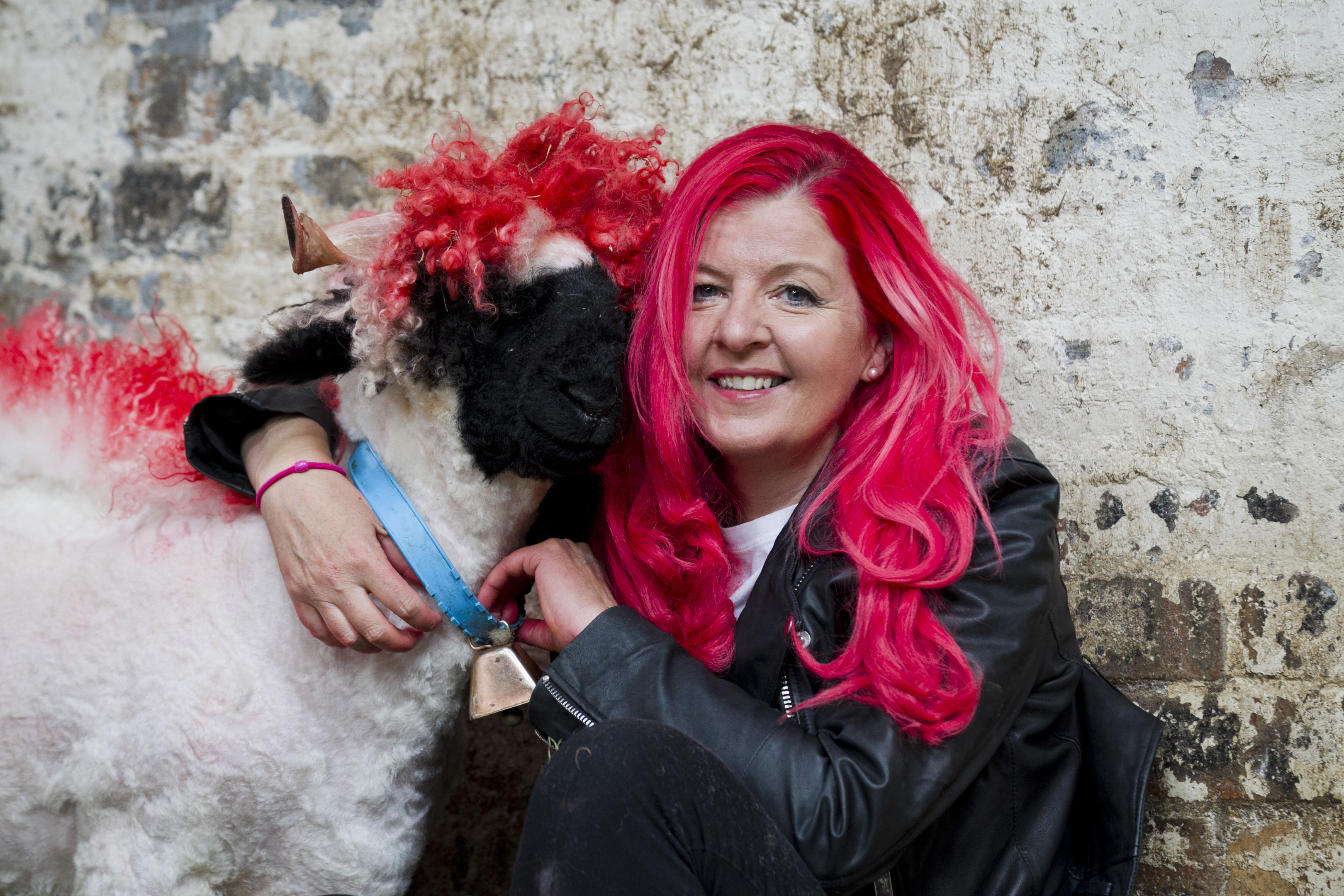 Ali was a regular at The Apollo in Glasgow to watch punk bands like The Stranglers. She said: "I like to be a bit different. I like the shock factor but in a nice way."
She said: "Macallan is named after all the whisky that my partner Michael drank when he found out I had brought home more animals."
Ali's farm, which has been nicknamed "Noah's Ark" by Michael, is also home to Highland cows, Alpacas, miniature horses and she plans to collect more.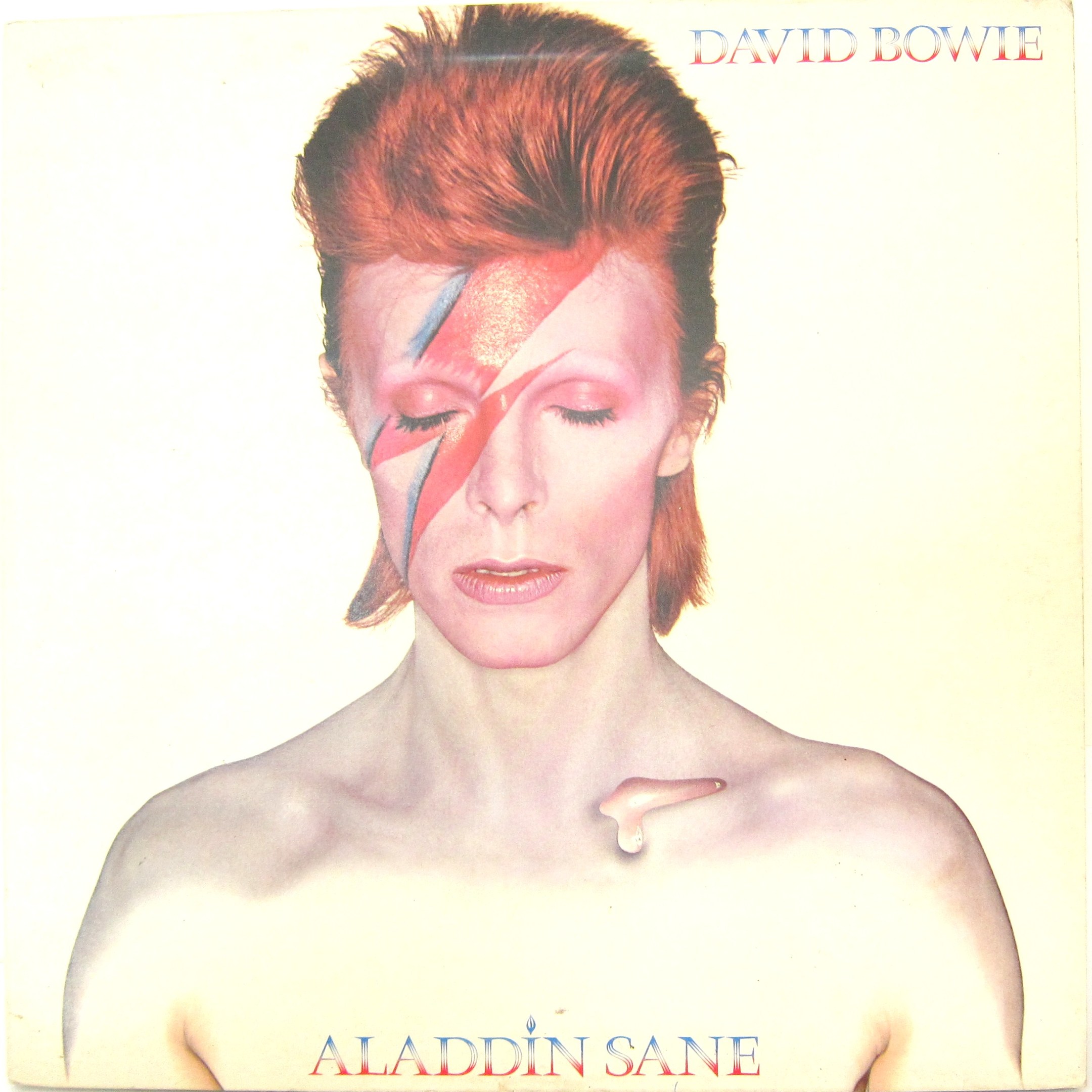 The quirky farmer has been a vegetarian for three years and insists her animals are more like pets. She said: "I'm lucky I can spoil my sheep. They are my children."
Ali has rented holiday cottages for 10 years and started collecting the animals when she thought there was something "missing" from their land. She said: "I started looking on the SSPCA website and found animals that I could adopt. I rescued a pig, goats and sheep who were due to go to market.
"Old MacDonald has a lot to answer for."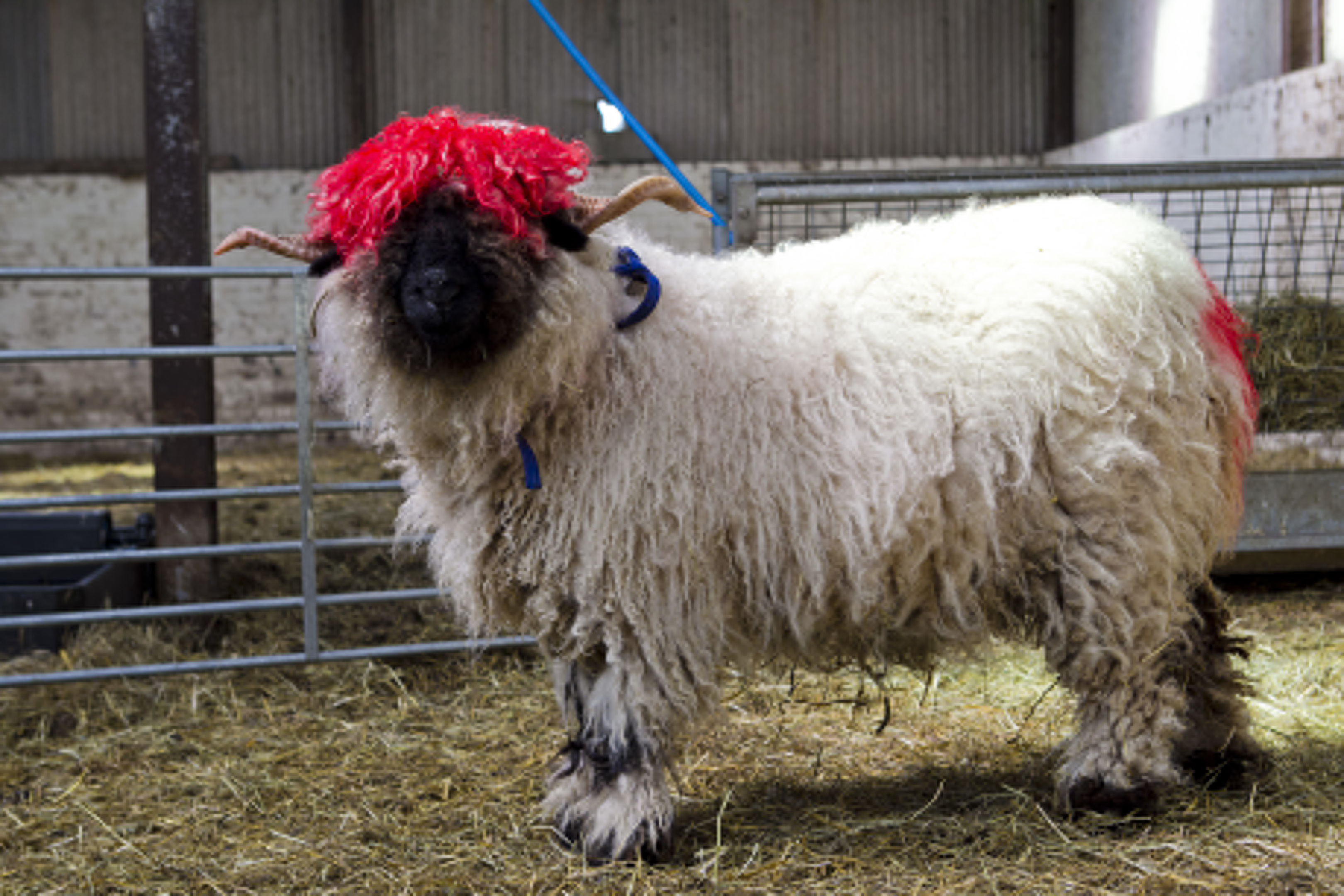 The animals were also a way to attract more visitors to stay in her rented cottages.
She said: "People don't realise that these animals have a little bit of character. I want animals people can interact with.
"Most sheep will run away when you go near them but mine will follow you. I love that about them."
Ali's animals don't just have crazy hairstyles, they are also used by charities to raise awareness by posing for photos and calendars to raise money.
She said: "They bring a smile to people's faces. Whenever I have a bad day I go out and sit with the animals. It's like therapy."
For more information on the cottages visit http://www.arnbegcottage.co.uk/​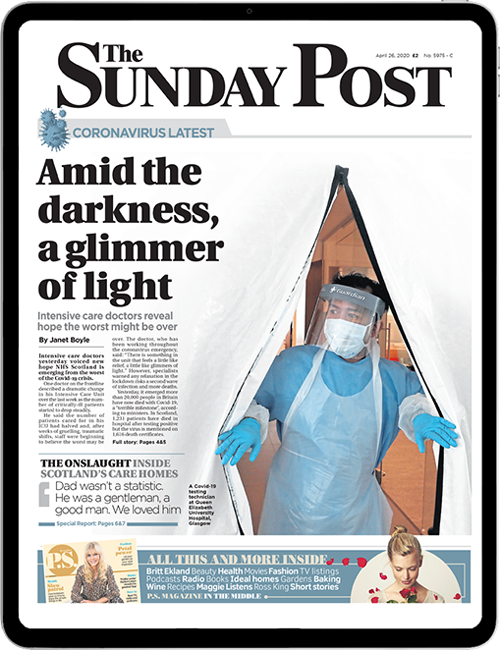 Enjoy the convenience of having The Sunday Post delivered as a digital ePaper straight to your smartphone, tablet or computer.
Subscribe for only £5.49 a month and enjoy all the benefits of the printed paper as a digital replica.
Subscribe