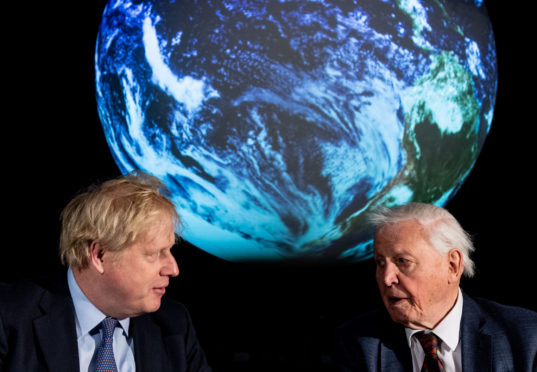 Hopefully, the 2020 United Nations Climate Change Conference (COP26), which Glasgow hosts in November, will be a terrific success. But I'm not holding my breath.
Not least because of the spat developing between Boris Johnson and Nicola Sturgeon over their respective roles when 200 leaders pitch up on the Broomielaw.
Boris allegedly spat his dummy out when Claire Perry O'Neill, his former COP26 president, suggested he offer our FM a formal role at the summit. That would happen over his "(expletive deleted) dead body", apparently, before referring to Scotland's First Minister as that "bloody wee Jimmy Krankie woman!"
A very undignified response to what was a legitimate request, which you would have normally expected a Prime Minister of a supposed United Kingdom to have instantly approved or at least given serious consideration.
Especially one who, on becoming PM, vowed to do everything in his power to reduce tension between the two governments, offer the hand of friendship and prove to the Scottish people we are better together.
Instead, by insulting our FM and, in turn, disrespecting the Scottish people, he has deepened the division.
If the two hosts can't reach agreement on what their respective roles might be, what hope do we have of the world leaders attending COP26 reaching agreement over climate change and carbon emissions? But what really concerns me, as a long-term businessman with a significant amount of employees, is the impact COP26 will have on my business and ability to earn a crust. There are plenty of disturbing rumours but a complete lack of information.
We know 30,000 delegates and 200 world leaders, surrounded by battalions of heavily armed bodyguards and security, are expected to attend. We also know up to 6,000 police and teams from our own security services, many of them armed, will patrol the conference compound, which will have an exclusion zone set around it in the city centre.
And we know that Glasgow should financially benefit, to the tune of £90 million over the 10-day summit, with the hospitality sector making an absolute mint. Which is all great and good. But how many disruptive demonstrators do the authorities also expect to descend on the city? Will they be dispersed or allowed to create havoc?
Are all private cars to be banned from the city centre – or is this one of those rumours? Such a ban would have a devastating effect on trade, particularly the retail sector.
If there's not a complete ban, how many roads will be closed? Where are they? And at what times of the day? Will it be for a few hours or the duration of the summit? And will there be extra public transport to compensate? How large will the exclusion zone be around the conference centre? One mile? Two? More?
Every business in the city wants to know the hard facts of COP26 and how to prepare positively and in a timely manner for its arrival.
It is a great honour and accolade for Glasgow, Scotland and, indeed, the UK that this great city has been chosen to host such a globally important event. Even better if all the attending nations reach agreement on a set of measures that will tackle the negative impact of climate change and bring about a steady reduction of carbon emissions that doesn't drive the car industry and a nation's economy into reverse.
But, in the here and now, the people of Glasgow, commuters, shoppers and its business community, need to know what they will be dealing with when COP26 rolls into town And the sooner the better.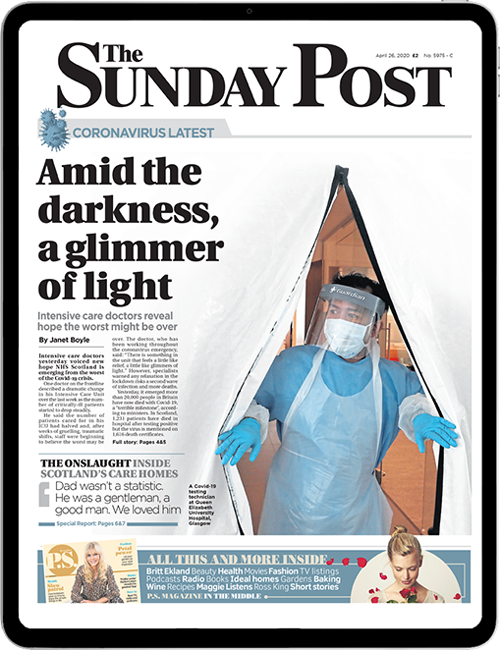 Enjoy the convenience of having The Sunday Post delivered as a digital ePaper straight to your smartphone, tablet or computer.
Subscribe for only £5.49 a month and enjoy all the benefits of the printed paper as a digital replica.
Subscribe