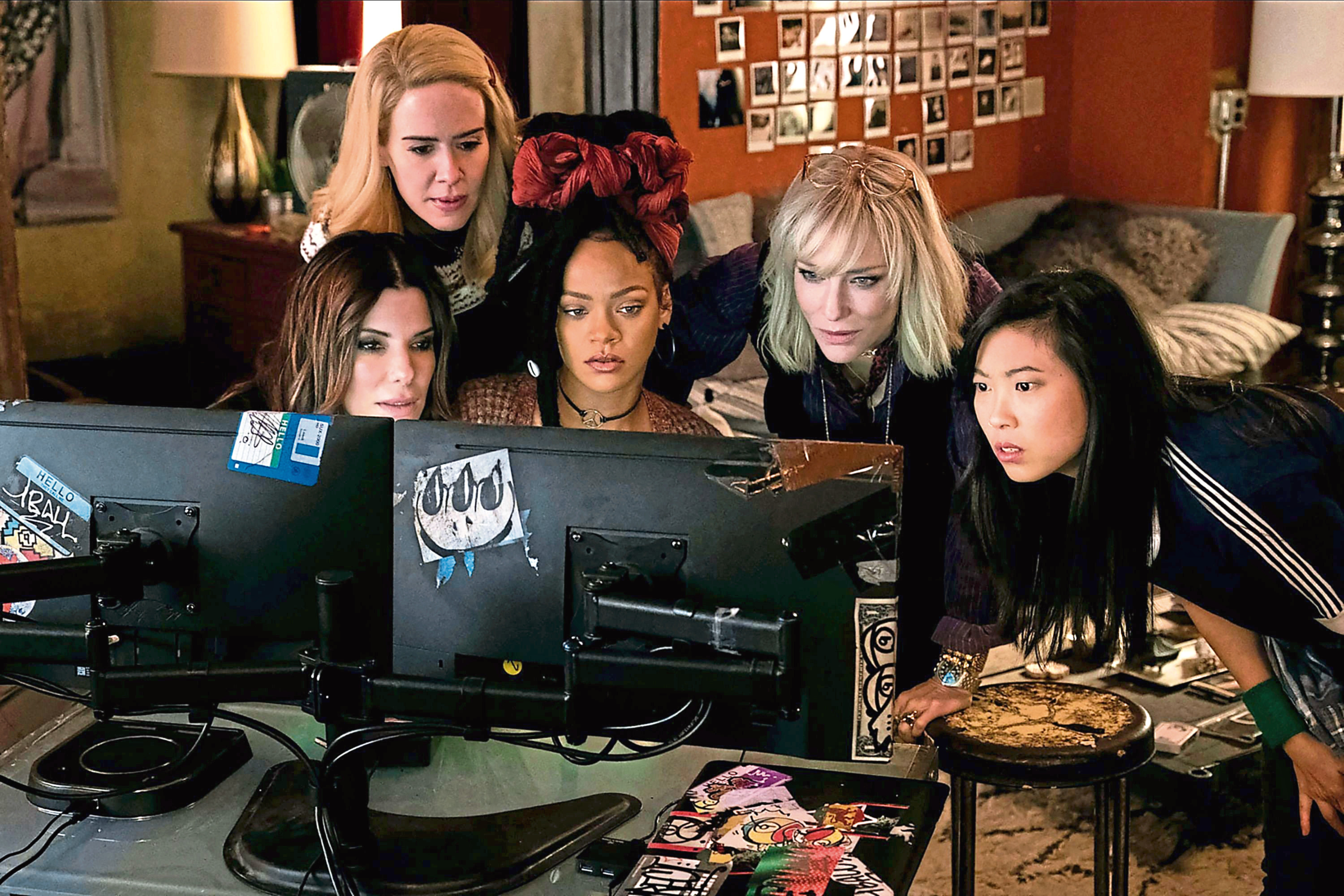 THE backlash against Ocean's 8 got under way even before a single frame was shot.
As you could guess from the film's title, it's a spin-off from the cool crime caper trilogy starring George Clooney and Brad Pitt.
The difference is that this movie is about an all-female crew led by Sandra Bullock and including Cate Blanchett, Helena Bonham Carter, Anne Hathaway and Rihanna who hatch a plan to rob the glittering and star-studded Met Gala, a fundraising ball held annually in New York's Metropolitan Museum.
And, just as we saw when the all-female version of Ghostbusters was announced, people – let's be honest, almost all of whom were men – couldn't wait to put the boot in before they'd even seen the picture which in Ghostbusters' case was a thoroughly enjoyable hoot of a film.
"We got some backlash but boy, I'll tell you, we've got some feisty women that will fight right back," says Sandra Bullock who plays Debbie Ocean, Danny's brother.
"It's like, let's just take a breath and let's see if we can come up with something fun.
"There should be a moratorium. There should be a rule that you're not allowed to say anything nasty until after it comes out but obviously that's never going to happen.
"In Ghostbusters there were four or five of the most talented comediennes in that film. Everyone should've just taken a breath and said: 'Let's see what happens.'
"It doesn't take just five people to make a movie, it's pretty much like 300 so I keep reminding everybody, if you hate my film, remember that there's another 299 people all around me.
"We're not a reboot, we're just a 'This is what's happening in 2018'. It's not even a passing of the torch, it's a parallel story of another family member that was raised in the same family Danny Ocean was and what happens when Debbie steps out of jail with all these amazing, powerful women.
"The film felt like a long time coming. Too long if you ask me but I'm just so grateful that it happened.
"It felt like we had all been kept in solitary confinement from each other, kind of like an 'actress quarantine' and when we all found ourselves like sardines in a trailer that first day it was like the dam burst and we all made up for lost time.
"We navigated well together and I saw a group of women support each other.
"Early on in the shoot we started reading stories that we were at each other's throats but the opposite was true. A lot of film was wasted on laughing fits that usually resulted in makeup having to be redone and a little snot being removed."
The Clooney films, and the Frank Sinatra-starring original, were stuffed with cool characters but Helena Bonham Carter admits: "With Rose, my character, I sort of play the not-cool person. I am the only non-criminal so I don't get to be smooth, I'm just like chaos personified.
"Rose is not a criminal, she's deeply honest, she's a liability because she's completely open and unpremeditated in everything she does, totally impulsive – she's a creator, she's artistic.
"We do a heist at the Metropolitan Ball and they need me because I'm a fashion designer, and I need the money because I've gone bankrupt and I'm in meltdown."
Ocean's 8 (12A) is in cinemas from June 18.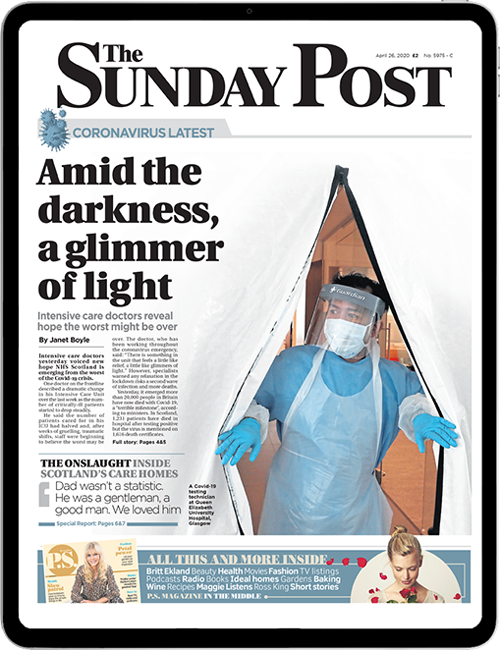 Enjoy the convenience of having The Sunday Post delivered as a digital ePaper straight to your smartphone, tablet or computer.
Subscribe for only £5.49 a month and enjoy all the benefits of the printed paper as a digital replica.
Subscribe