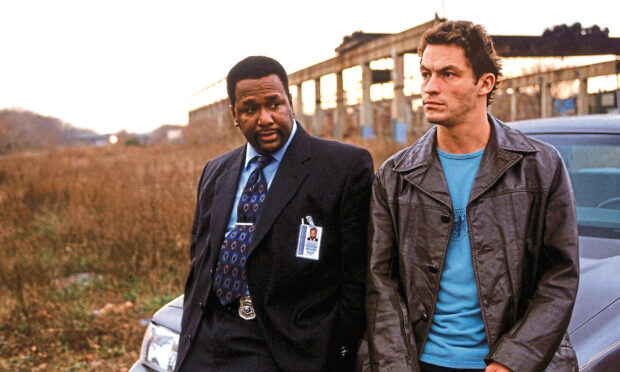 Bad Cops 
Fans of seminal crime drama The Wire, starring Dominic West (pictured above with co-star Wendell Pierce), will be familiar with the difficulties of policing the troubled US city of Baltimore.
The rich cast of characters, whether police, dealers, lawyers or drug addicts, couldn't easily be divided up into "good" or "bad"; the series was a murky sea of grey areas with heroic criminals and corrupt police.
Even West's Detective Jimmy McNulty, the closest the series got to having a main character, was an anti-hero who didn't hesitate to break the rules.
Bad Cops is a story very much in the mould of The Wire and the way the episodes play out could have come from its writer, David Simon.
This is a true story, however.
A drugs baron is arrested in Baltimore. When his car is examined two tracking devices are discovered. One belongs to the police and isn't a surprise to arresting officers. These trackers are often used by law enforcement agencies to monitor suspects.
The second device is an oddity, however. Discovering who placed it there leads down a rabbit hole of corrupt police detectives and one of the most dirty units in modern American policing.
Initially set up to find illegal firearms, the elite group of plainclothes officers called the Gun Trace Task Force went far beyond their remit.
They began robbing people, selling drugs, planting evidence and framing innocent people. When some of the officers go too far, it triggers an FBI investigation.
Host Jessica Lussenhop tells of the rise and fall of this once-powerful unit of officers, and its leader, Sergeant Wayne Jenkins.
Lussenhop examines how they descended into criminality and asks just what makes good cops turn bad?
BBC Sounds, Spotify, Google Podcasts, Apple
---
The Flock 
What seems like an ugly duckling of a podcast might just well be a rare bird indeed.
The Flock is an audio drama telling an environmental fable and epic adventure about the end of the world.
Oh and it's got songs, and it's from the point of view of the birds which witness the apocalypse. Parrot and Budgie – the two main characters – escape the city and try to start a new life. A curious, avian delight.
Spotify
---
Nuremberg
Another audio drama, but this time with humans. It's May 1945 and Germany has just surrendered.
The country is in chaos and hiding somewhere hoping to slip away, are the top Nazis. But former Reichsmarschall Goering doesn't have to be found: he surrenders himself along with 16 monogrammed suitcases, varnished nails and a valet.
Just what secrets will he reveal?
BBC Sounds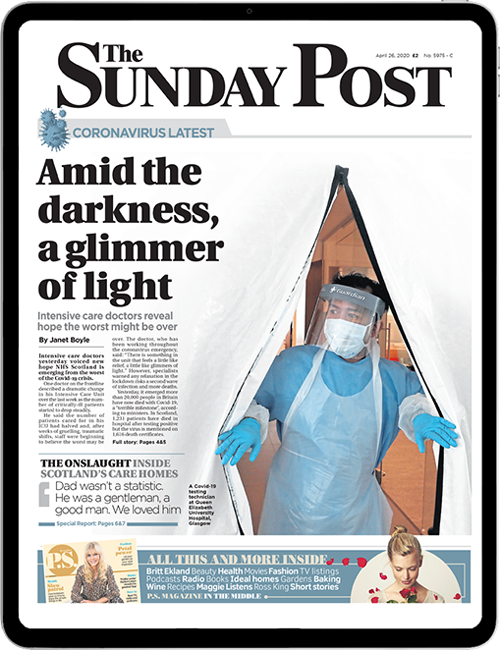 Enjoy the convenience of having The Sunday Post delivered as a digital ePaper straight to your smartphone, tablet or computer.
Subscribe for only £5.49 a month and enjoy all the benefits of the printed paper as a digital replica.
Subscribe