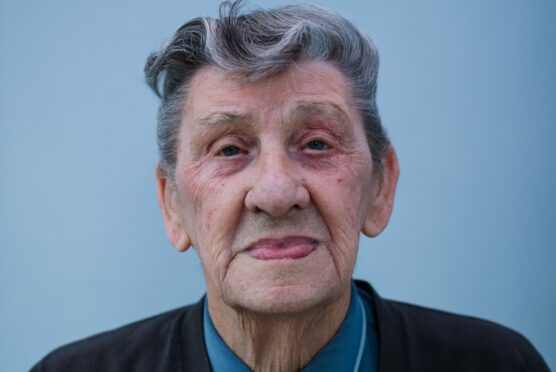 One of the foremost campaigners for nuclear test veterans has revealed he has cancer as he urges a new generation of activists to fight for justice for Britain's radiation "guinea pigs".
Former soldier Ken McGinley, who now has stage four lung and kidney cancer, witnessed five nuclear bomb tests – many of them involving devices much bigger than at Hiroshima or Nagasaki – during his military service.
He says his time is running out but the fight for justice has to go on. Politicians backed his fight and called for an apology, compensation and a full public inquiry into the treatment of nuclear test veterans.
He said: "There is no aftercare for people who have served in the British forces. The MoD prefer to fight rather than help people."
His call came after the 70th anniversary of Operation Hurricane, the detonation of a plutonium bomb in Australia that made the UK the world's third nuclear power.
The UK Government recently announced that veterans of Britain's nuclear testing programme were to be honoured with a history project to remember the stories of those exposed to radiation.
But McGinley – who was instrumental in setting up the British Nuclear Test Veterans' Association in 1983 – said the government move was too little, too late.
He said: "We are leaving the campaign up to the dependents, the children, to look after. I have stage four cancer, it is lung and kidney cancer I've got. I have documentation to say that the British government used depleted uranium during the Christmas Island tests so that it would spread more. It says the main types of cancer it causes are lung and kidney cancer. I am 84 now. I am not going to turn round now and claim at the age of 84. I have had a good innings."
Nearly half a million pounds will be spent commemorating veterans of Britain's nuclear testing, it was announced earlier this month.
Academic and cultural institutions can share from a £250,000 fund from next April. Support charities will be able to bid for a separate £200,000.
McGinley said: "It seems to be some sort of legacy project but they have always been very inconsistent here towards veterans. I was chairman of the association for 19 years. I was invited to America where we went to get legislation there changed in 1984.
"We founded the International Alliance of Atomic Veterans with servicemen from Canada, America, New Zealand and Britain.
"Ronald Reagan passed an act to say that he was setting up a no-fault compensation fund for nuclear veterans. We hoped the British government would do the same but that never happened. The British were really inconsistent with war pensions, for example.
"You could have two guys – one from Edmiston beside a guy from Edinburgh. The two of them would contract the same cancer, say non-Hodgkin's Lymphoma. One would receive the pension but the other wouldn't."
More than 20,000 British soldiers witnessed hundreds of atomic tests and were exposed to radiation between 1952 and 1967. Around 1,500 of those veterans are believed to still be alive. Their sacrifice and service has never been formally recognised.
These men, often on national service, were ordered to take part in 45 nuclear weapons tests and 593 so-called radioactive trials in Australia, the United States and the south Pacific.
During the 70 years since Operation Hurricane, many men reported developing cancer as a result of their exposure to the nuclear blasts.
Many also said their wives had miscarried repeatedly and their children had been born with physical and learning abnormalities.
Former sapper McGinley, from Johnstone, Renfrewshire, said: "People are still suffering. I joined in November 1956 and was based in Britain, Germany and Christmas Island.
"After I came back from Christmas Island, I took quite ill. I had a very active duodenal ulcer which was very unusual for someone who was not even 21 yet. I got pensioned out after doing three years in the army. I kept taking ill and in 1962, I had a partial gastrectomy and had two thirds of my stomach removed.
"I spent about four weeks in Erskine hospital. I eventually got my medical records through a lawyer and then I found that the records said I suffered from polycythaemia, a blood condition, but 'he has not been made aware of his condition'.
"My wife and I could not have any kids. My records said I had a very low sperm count and the records said if this couple ever achieved a pregnancy they would 'be very interested in the outcome'."
He witnessed five nuclear explosions in total including the British Army's Operation Grapple Y H-bomb test on April 28, 1958.
After Russian leader Vladimir Putin threatened a nuclear escalation in the Ukraine war, McGinley said we needed to learn from history.
He said: "It appears that the world is in danger of forgetting the appalling harm caused by nuclear weapons.
"The yield of the bomb at Operation Grapple Y was in the region of seven or eight million tons of TNT. Hiroshima or Nagasaki were 16,000 tons.
"We were ordered to turn and face the bomb when it detonated. You could see your complete bone structure through your closed fists shoved into your eye sockets. "I remember clearly I could see the skull of the guy in front of me. It was so vivid.
"Then you get the shockwave and that is frightening. All you hear is a giant crack and it's like a thousand horses running towards you.
"It knocked a few of the guys right back. I witnessed three hydrogen bomb tests and two atomic bombs.
"Not many people can say that. I have been invited to Hiroshima and Nagasaki twice. In 1985, I was there for the 40th anniversary of the bomb being dropped.
"The Japanese Congress had a term for nuclear bomb survivors – they call them Hibakusha – but they said it was only for Japanese people.
"I was at a conference and the congress passed an act that everyone who survived a nuclear bomb test was designed as a Hibakusha, regardless of nationality, so I was the first British servicemen to get the title."
In 2012, McGinley and fellow ex-servicemen who claimed they became ill after being exposed to radiation during 1950s nuclear weapons tests lost their Supreme Court bid to launch damages claims.
The Ministry of Defence denied exposure and "causation". The Supreme Court, the UK's highest court, ruled in the MoD's favour and said the majority of claims could not proceed.
The UK is the only nuclear power refusing to make pay-outs. McGinley said: "The British Government could never issue a medal for nuclear test veterans. They would need to issue about 80% posthumously. If a medal was going to be struck, it should have been struck in 1957 and 1958. All we were after was proper healthcare but we never ever got that."
Kenneth Gibson MSP, Holyrood's finance committee convener, described the UK Government's £450,000 fund to commemorate nuclear test veterans as an insult.
He said: "Little of this pitiful amount will go to surviving veterans, their families and the families of those who died due to the UK's callous disregard for the lives of British service personnel in the 50s and 60s.
"France, Australia, USA and even Russia provided compensation, albeit nothing like enough for the lives lost and ruined across the generations – birth defects amongst the families of survivors being much higher than the population as a whole.
"Shamefully, Britain has virtually ignored or denied the damage that it inflicted on so many young men and women within many of our own lifetimes.
"Compensation, an apology and a full public inquiry into the injustices our test veterans and their families suffered is the very least the UK Government should commit to without delay."
The UK Government said: "We are grateful to all service personnel who participated in the British nuclear testing programme and contributed to keeping our nation secure. The protection, health and welfare of those involved was a vital consideration as documented by the detailed safety measures and radiobiological monitoring that took place during the operations.
"Nuclear test veterans who believe they have suffered ill health due to service have the right to apply for no-fault compensation under the War Pensions Scheme."
A huge blast and a cloud of danger, Britain gets the bomb
Britain carried out its first atomic bomb test in October 1952 to become the world's third nuclear power after the United States and the Soviet Union.
Unlike the US bombing of Hiroshima and Nagasaki in 1945, Britain's first nuclear bomb was not dropped from a plane.
The bomb was exploded inside the hull of frigate HMS Plym. The 25-kiloton atom bomb was detonated a few seconds before 9.30am on October 3, 1952 approximately 1,300ft from the island of Trimouille in the Monte Bello Islands, Western Australia.
According to eyewitnesses, Plym was reduced to a "gluey black substance" that washed up on shore. The explosion left a crater, 20ft deep and 980ft wide on the seabed.
After the detonation, the Montebello Islands remained a prohibited area until 1992. The fallout cloud, which rose to 10,000ft, was blown out to sea as planned but the wind later reversed direction and blew back over the Australian mainland.
Edging back to the brink? Historian Sir Max Hastings on why, 60 years on, lessons must be learned from the Cuban Missile Crisis
Very low levels of radioactivity were detected as far away as Brisbane. By the 1980s the radioactivity on the islands had diminished to the point where it was no longer dangerous to visitors.
However, the area still contains radioactive metal fragments – the remains of Plym – containing cobalt-60.
Now the area is a park with a pyramid-shaped obelisk marking the blast site. Even 70 years after the event, visitors are warned not to spend more than an hour a day at the test sites or to take any relics as souvenirs.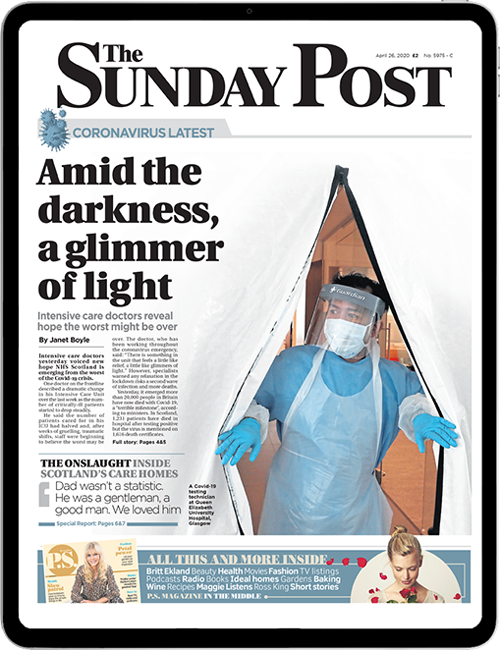 Enjoy the convenience of having The Sunday Post delivered as a digital ePaper straight to your smartphone, tablet or computer.
Subscribe for only £5.49 a month and enjoy all the benefits of the printed paper as a digital replica.
Subscribe