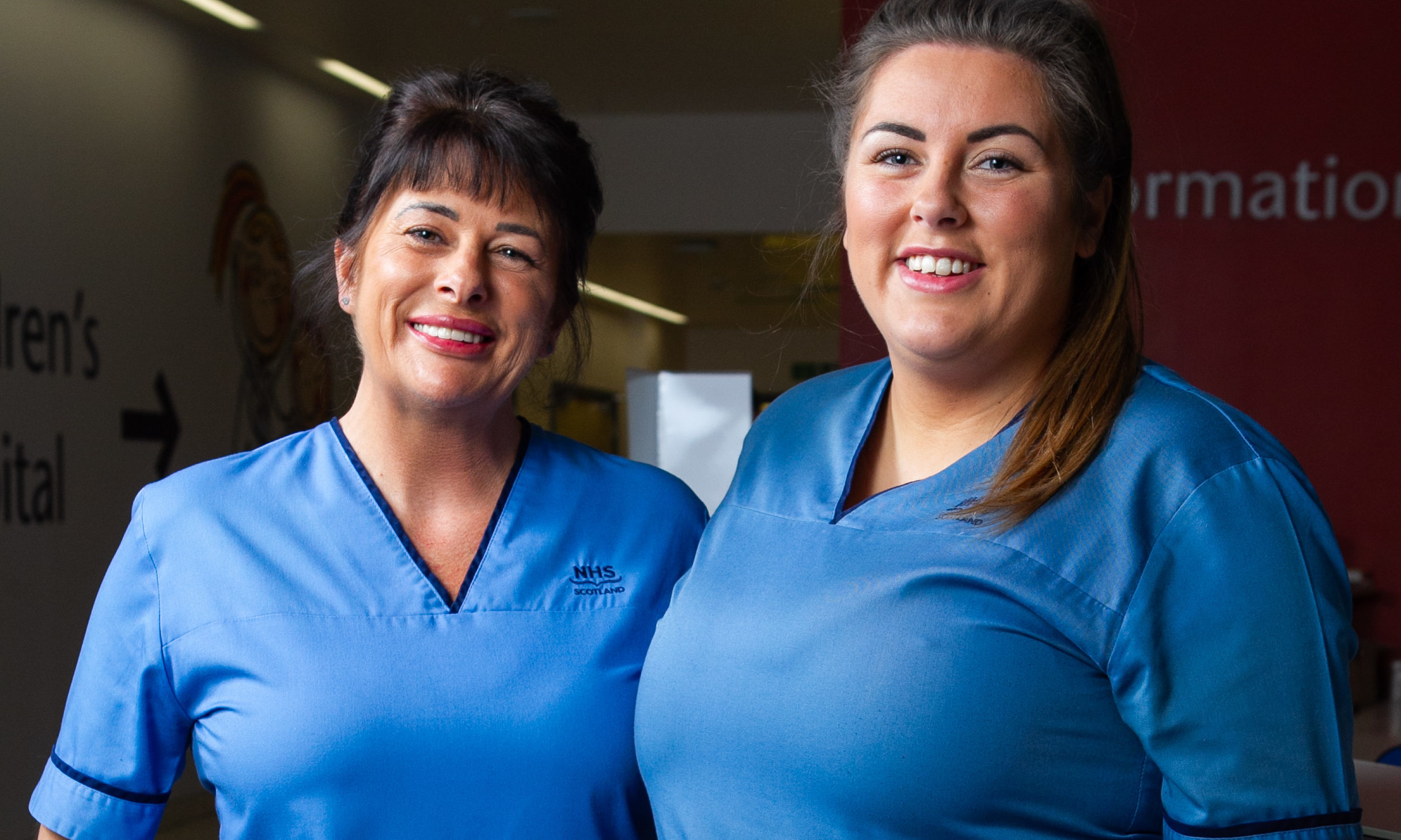 JANICE Kyle was bursting with pride when she saw daughter Leanne graduate as a nurse late last year.
And Leanne was every bit as proud to see Janice graduate at the very same ceremony.
The mother and daughter decided to enter nursing at the same time, trained side by side and now work at the same hospital.
And the nurses say fulfilling their long-held ambition to care for others is made even more special by going through it all together.
Janice, 48, of Johnstone, Renfrewshire, had always wanted to enter nursing but when Leanne and her younger sister Khalina, 25, were young, she felt she couldn't commit to the training.
"As my husband Robert and I had no family support, there was no way to manage the training hours but I still wanted to help," said Janice. "So, when they were old enough I joined a home care team as an auxiliary which offered enough flexibility.
"Even though I wasn't a nurse, I still wanted to try and make people better or if they weren't getting better to make sure they were still getting good care."
Inspired by her mum's dedication, Leanne got a job in a care home as soon as she turned 18 and then did shifts at Erskine Hospital, which cares for ex-servicemen.
"I worked in an office for a couple of years after that but I missed caring for people too much," said Leanne, 31. "And when mum and I helped look after my gran, who had a brain tumour, before she passed away, that really made me decide I had to do this. So I did shifts with a home care company at evenings and weekends and finally got an auxiliary job, like mum."
The pair jointly decided to give it their all and train as nurses at Glasgow Caledonian University in 2014. But throughout their three years of study and secondments to hospitals, the pair made no big deal of their relationship.
"A lot of people had no idea," said Leanne. "Quite often they assumed we just happened to have the same surname and one of the lecturers only twigged shortly before the graduation. Those that did know were really surprised."
Janice and Leanne each got their Bachelor of Science in Nursing Studies last November.
"There was a graduation ceremony in the Glasgow Royal Concert Hall and it was a very proud day," said Janice. "My face was sore from smiling by the end of it.
"I kept looking at Leanne and thinking, 'That's my baby!'"
And Leanne says standing alongside her mum was every bit as special.
"I loved seeing her there and graduating. I knew this was something she had always wanted to do but had put it off to look after my sister and me when we were younger."
Both Janice and Leanne are now working at the Queen Elizabeth Hospital. Janice is in the immediate assessment unit, enjoying the buzz of dealing with a busy daily through-flow of patients.
"It's everything I expected and more. It can be very stressful but is so rewarding," said Janice. "I defy any nurse to say she hasn't had a tearful moment. But knowing you've made a difference makes it all worth it."
Having seen the care her gran got when she had her brain tumour, Leanne requested working in the neurosurgical unit.
Although they are at the same hospital, the mother and daughter duo aren't allowed to work together.
"In fact Leanne took ill when we were both on nightshift recently and was brought to my unit for treatment I actually had to be moved to another ward," said Janice.
They often work the same shifts and as they car share they get the chance to talk. "Unless you're in the health care profession, you just don't understand what it's like," added Janice. "But we are a fantastic support for one another and it helps so much to unwind."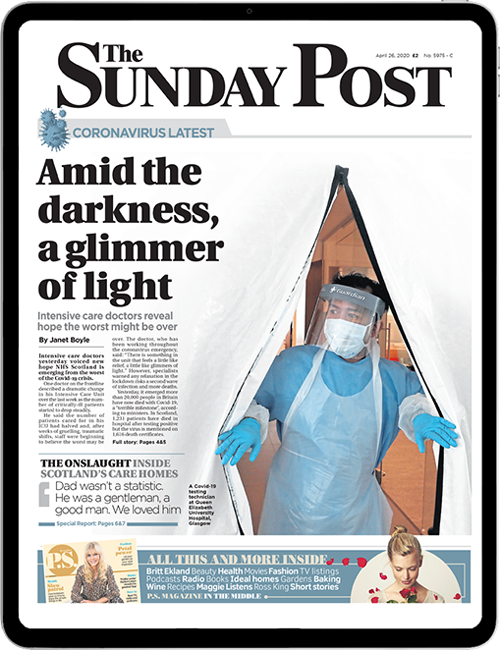 Enjoy the convenience of having The Sunday Post delivered as a digital ePaper straight to your smartphone, tablet or computer.
Subscribe for only £5.49 a month and enjoy all the benefits of the printed paper as a digital replica.
Subscribe