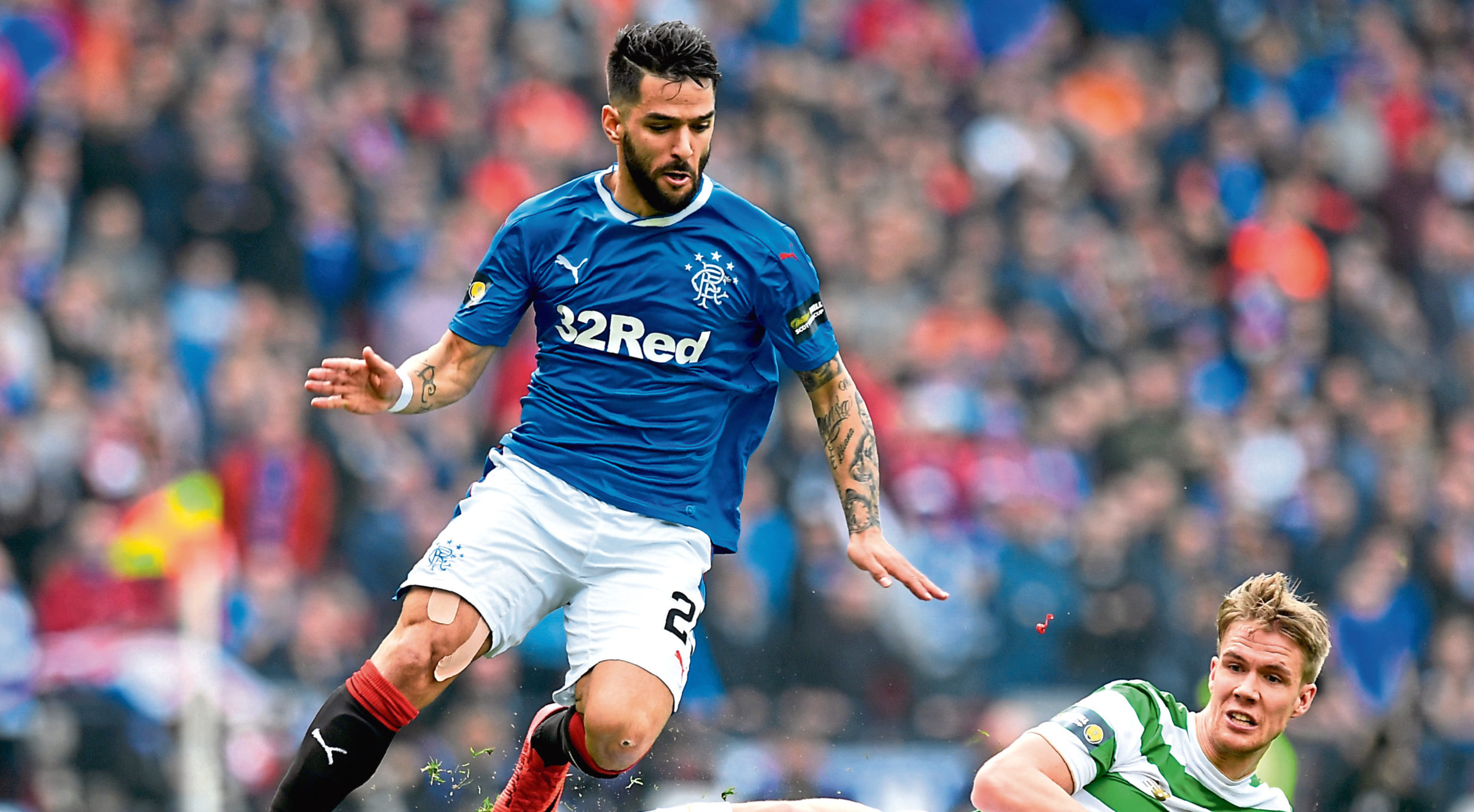 THE SFA's decision to put into the public domain why Willie Collum gave a second yellow card to Rangers' Daniel Candeias at St Mirren caused a stir.
First of all, I commend the authorities for any transparency that allows the paying football supporter to understand why decisions are made.
In this case, it was the winger being punished for goading Saints defender Anton Ferdinand in the aftermath of the Ibrox club's second goal.
Most of us would agree that the second yellow card seemed harsh.
Indeed, Steven Gerrard went so far as to say the ordering-off was "embarrassing".
How can anyone know if an opponent feels he has been goaded by the actions of another player?
Unless Ferdinand has told the referee that at the time, Willie Collum was guessing.
So I'd have to say that there is a lack of evidence.
In football, we need to be as factual as possible. We can't be making important decisions based on assumptions and interpretations.
Now, whether you agree with the referee's decision or not, at least we now have the reasons in front of us, and we can debate them.
But now that the authorities have decided to do this with one major decision, I think they have left the door ajar – and others will now try to kick it in.
Be prepared!
The bigger picture for me, and something that is very important, is that there should be a proper appeals procedure in place for a second yellow card that leads to an ordering off.
When a footballer is sent off and ultimately gets banned for one or two games on the basis of an unjust second caution, we have to examine the rules and allow for any discrepancy to be put right.
I'm not saying that clubs should be allowed to challenge every booking, and I wouldn't allow an appeal for a yellow card unless it is a second yellow.
That is surely only right and common sense?
However, this will also have been a big learning curve for Candeias.
His first yellow card was given to him for his celebrations when he scored the opening goal, and he must learn from that.
As much as Collum has been criticised, the player has to take responsibility for the first yellow and be aware of the consequences.
Listen, as all footballers know, there is no greater feeling than scoring a goal and sharing that moment of ecstasy with the supporters.
But you have to stop yourself from crossing the threshold.
It's the same when you are being wound up on the pitch, and an opponent is trying to get a negative reaction from you.
I've been there many, many times and, fortunately, I was able to turn away from it.
Well, there was one occasion when I took the bait.
It was Liverpool against Benfica in a European Cup tie in Lisbon in 1984.
Minervino Pietra was way out of line with a tackle. I was far from impressed and grabbed him by the throat.
I was then given the one and only red card of my career.
Thankfully, we still won the tie 3-2.
So it is easy to get caught up in it all, but you must try to stay detached and fully focused on the job in hand.
I had a good schooling in that from my early days at Celtic as Jock Stein would always protect his players and deal with the referees himself.
It was well known big Jock didn't suffer fools gladly, and I'm sure his presence and stature must have intimidated the match officials.
There were times he really spoke his mind, and left the officials in no doubt as to what he felt about them.
I don't think his choice of words were always overly-helpful to the situation, but he always defended his club and his players.
The dressing room appreciated that and never forgot it.
When I was a manager, I never got sent to the stand or hit with a touchline ban. Yet, I could sometimes be very forceful with my thoughts on a particular decision at any given moment or on a ref's performance.
But I was never taken to task by the authorities. Maybe the referees didn't understand what I was saying?
Yeah, sometimes my Glaswegian accent came in very handy!
Overall, I did try to be helpful to referees, and I'm sure most managers are the same nowadays.
We just want to see more decisions called right instead of wrong.
Technology is wonderful and the likes of VAR is there to help the referees – not embarrass them.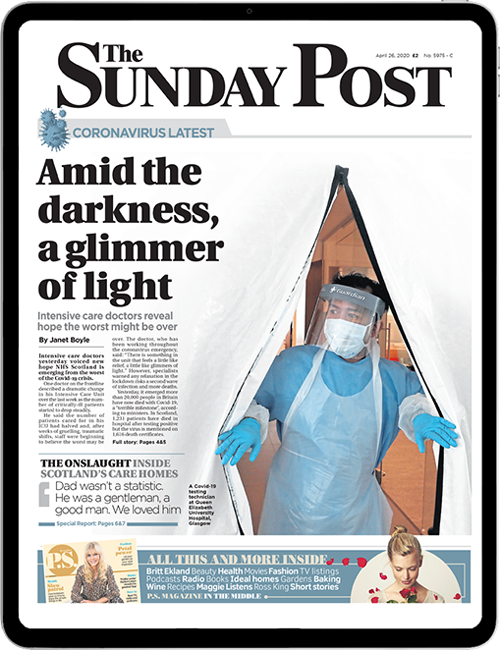 Enjoy the convenience of having The Sunday Post delivered as a digital ePaper straight to your smartphone, tablet or computer.
Subscribe for only £5.49 a month and enjoy all the benefits of the printed paper as a digital replica.
Subscribe