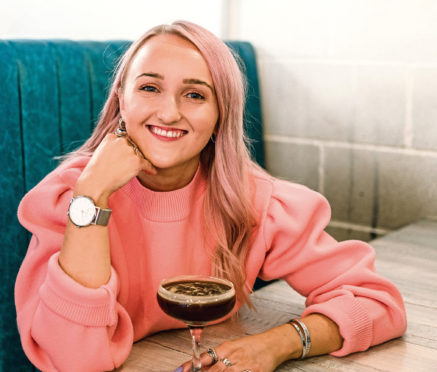 Pouring a glass of wine to melt away the stresses and strains of the day has never had so much appeal than over the last eight months as we adjust to a new, less sociable, way of living while the pandemic carries on around us.
But it seems lockdown may have tipped the nation over the edge.
New figures show over 2.6 million Scots admit they are drinking the same or more during lockdown, and 627,000 admit they believe they will emerge from the crisis drinking more than they did before.
"Alcohol has become a way of life," Ruari Fairbairns, CEO of One Year No Beer, said.
"So I totally understand why people are drinking more. It makes perfect sense.
"In your teens it's cool, in your 20s it's fun, and in your 30s and beyond, it's how you relax, socialise and unwind.
"For decades we've been conditioned to believe alcohol helps certain areas of the brain.
"But the truth is too many people develop a toxic relationship with it.
"And that has very much been the case in lockdown.
"We're very much in an age of unprecedented level of low feelings…fear, loneliness and grief. "People are grieving their routines, their mocha lattes and their colleagues being in the same room and the release from social inclusion.
"And they're looking to alcohol to numb those feelings.
"Having a drink to relax at the end of the day has become part of the normal routine, with some people drinking every night.
"The pubs might be closed, but people are still drinking, they're just doing it at home, and possibly more so."
It's been seven years since Ruari realised quitting alcohol can lead to better things – and now he's on a mission to help others do the same.
As an oil broker working in London, Ruari often found himself drinking a lot.
"I'd be entertaining clients a couple of nights a week, then out with friends at the weekend," he said. "I didn't have a problem with alcohol, but I was drinking a few times a week."
One day he was practising mindfulness and decided it was time to take a break from the booze.
"It took me six months to pluck up the courage, but when I did, it felt great," Ruari said.
"I had more energy, I felt better and happier and a decade of problems with IBS disappeared. It improved my life so much."
In fact, the benefits were so great Ruari wanted to inspire others to try it.
The dad-of-two launched Edinburgh-based One Year No Beer in 2015 – and the campaign, which supports peoplewanting to kick the booze habit, now has 100,000 members in 90 countries.
"I had a client in Dubai who was told by doctors he couldn't have children because his sperm count was so low get pregnant with his partner naturally, a woman on anxiety medication and seeing psychiatrists for a decade become anxiety free…all from just giving up drinking.
"The truth is people don't realise the impact alcohol has on their lives until they change their relationship with it – then they wonder why they never tried giving it up before.
"Alcohol is a drug. Studies have shown it is more harmful than heroin or meth.
"And if you Google alcohol it says it's toxic.
"To the body, alcohol is a poison."
As well as the obvious physical health benefits such as less strain on the liver, heart, and a lower risk of cancer, Ruari says kicking the habit can bring a huge mental and emotional boost too.
"People say they have gained up to ten hours a week of productive time back," he said. "They've taken up hobbies they had forgotten about, new sports, become more creative…so whether it's writing, or building model train sets, there will be more time to get into something you really love.
"And, you might think I'm crazy for saying this, but lockdown is the perfect time to start. Don't wait til dry January or put it off until there's an occasion, just do it.
"If you're trying to do it by putting a date in the diary you are doing it wrong. You don't need willpower, just a desire to try going dry.
"Resign yourself to 28 days at first and see how you feel. The chances are you'll want to continue when that is up once you experience the excitement, clarity and joy that will come.
"Most people start off thinking a year off alcohol is like going from the couch to climbing Everest, but we usually find once people get the bug don't want to go back to drinking again.
"Life without alcohol is better in so many ways and once you try it, you won't want to go back."
---
Now that I'm sober, I'm living my best life
We've all woken up with a hangover from hell and vowed never to drink again. Three years ago Millie Gooch did just that… and now says sobriety has opened up her eyes to a new life.
After seven months of ditching the drink, she set up an Instagram account, Sober Girl Society, to create a community for young women who had decided to give sobriety a shot.
"The main thing I learned at uni was how to drink," Millie, 29, said. "I was a typical party girl. I would go out on a Friday and Saturday and spend all weekend hungover. And I didn't feel right by the Wednesday. There was underlying sadness and exacerbated anxiety.
"One day I said I'm never drinking again – and stuck to it. But I realised there wasn't much out there for millennial women who didn't drink. I wanted to talk to people about sober dating and non-alcoholic drink suggestions. So I started a forum."
Millie has also written a book, The Sober Girl Society Handbook, which is due out on January 14.
"People think you need to reach rock bottom before you think about stopping drinking, but that's not true.
"Drinking was impacting my life and stopping me from living my best life. Now I'm more energetic, I'm calmer… and I deal with stress better than when I used to with a glass of wine.
"It's true that some people have started drinking more in lockdown, but others have stopped.
"And it's more socially acceptable to be a non drinker. There are new non alcoholic drinks launching every week and so many online communities offering support.
"Particularly in lockdown, alcohol has become a stress reliever, a means of relaxing and a way of beating boredom, but there is so much more you can do, you just need to find things you are passionate about.
"I can safely say I will never go back to drinking. There's always that temptation when someone says, 'Just one', but I choose not to. Life is so much better without it."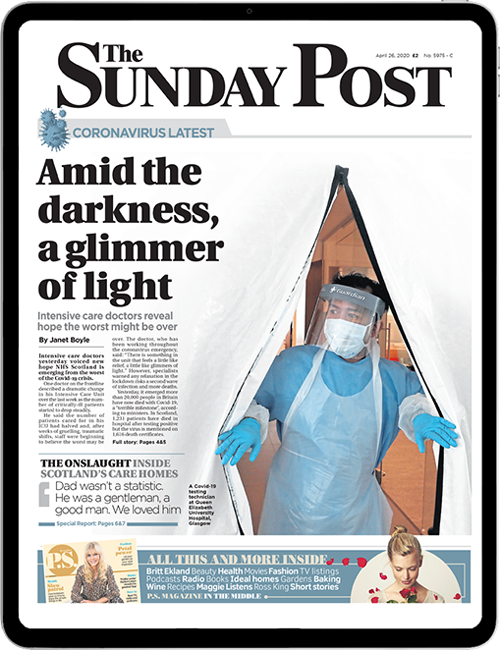 Enjoy the convenience of having The Sunday Post delivered as a digital ePaper straight to your smartphone, tablet or computer.
Subscribe for only £5.49 a month and enjoy all the benefits of the printed paper as a digital replica.
Subscribe