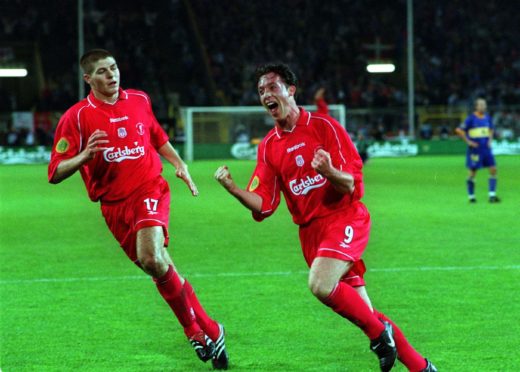 Robbie Fowler and Steven Gerrard go way back.
From the late-Nineties, Fowler saw first-hand Gerrard develop from a teenager, trying to break into the Liverpool first team, into one of the club's greatest-ever players.
He now thinks that his former Anfield team-mate is about to do the same as a manager – and Rangers will reap the benefits.
The pair played together for club and country, with some household names as managers.
Sven Goran Eriksson with England, the likes of Gerard Houllier and Rafa Benitez at Liverpool.
Fowler and Gerrard picked up plenty from them.
They also learned the importance of assembling skilled operators behind the scenes to work with them on a daily basis.
And, crucially, they recognised the dangers of surrounding yourself with yes-men.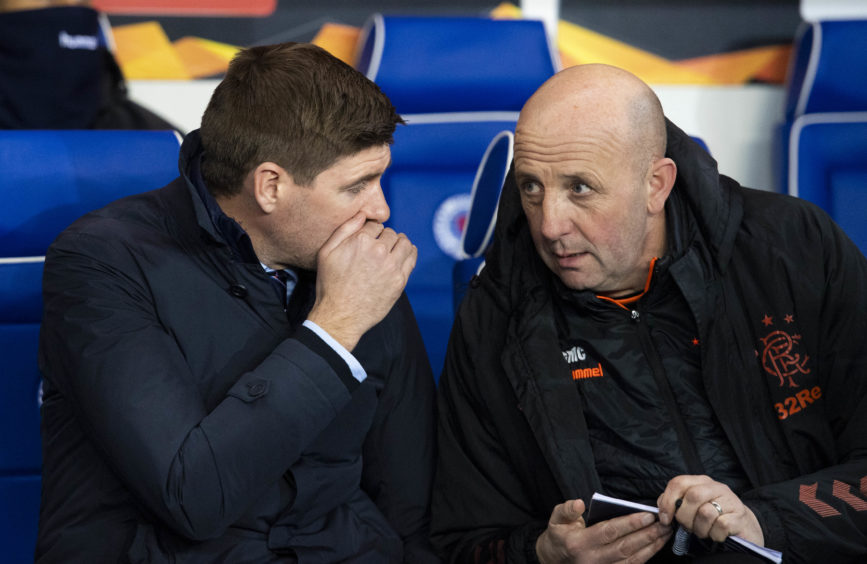 Gerrard brought Gary McAllister and Michael Beale to Ibrox with him, and they have formed a strong bond.
Fowler – who scored almost 200 goals for Liverpool – told The Sunday Post: "Stevie has a first-class backroom staff.
"I believe that all top managers want to be surrounded by people who will challenge them, and not just agree with everything they say.
"I admire managers who don't want to be surrounded by yes-men.
"The staff Stevie has will put forward their point of view.
"It's healthy. It drives everyone forward and brings the best out of them on a daily basis.
"The team behind the team is monumental.
"The dynamics of that must be right, and it looks as though it's spot on at Rangers."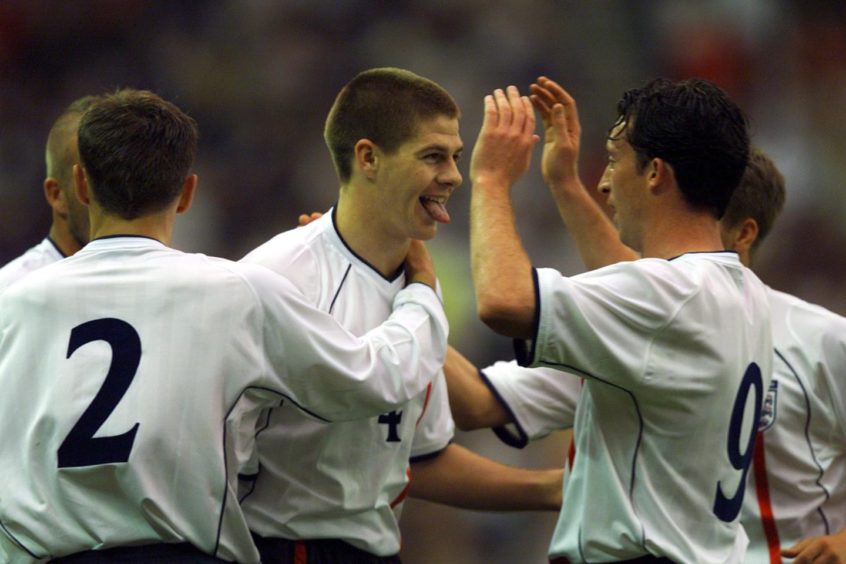 Fowler, now in charge of East Bengal in the Indian Super League, has kept a close eye on the situation developing at Ibrox, and has been delighted to see Gerrard doing so well in the current campaign.
Following the international break, the Light Blues are back in Premiership action at lunchtime today, with a home game against Aberdeen.
They will be desperate to secure the three points to retain an edge on Celtic in this 10-in-a-row season, and Fowler knows the importance of keeping momentum going and confidence high.
Fowler – like Gerrard an Anfield legend – continued: "I knew Stevie as a player, and he was never fazed or overawed.
"He took things in his stride, and there was a confidence there.
"When he was a youngster, trying to break in, he had something about him.
"The lads in the first-team were impressed with Stevie from very early on.
"When I returned to Liverpool, in 2006 for my second spell, I could see he'd developed into a real leader, a truly inspirational figure.
"His play had stepped up a level or two. He was tops, and he deserves to be called one of the club's all-time greats.
"So we all know Stevie was a great player.
"He is now on the road in his managerial career, and he will want to be known as a great manager.
"For him to have accepted the challenge of managing Rangers when he was just 37 years old shows the hunger he has to succeed.
"As a player, he was dedicated and driven. That attitude helped take him to the very top.
"He will have the same approach as a manager.
"The job he is in now is absolutely massive, and everyone knows what's at stake this season.
"It's pretty much all or nothing, and Stevie knows the score.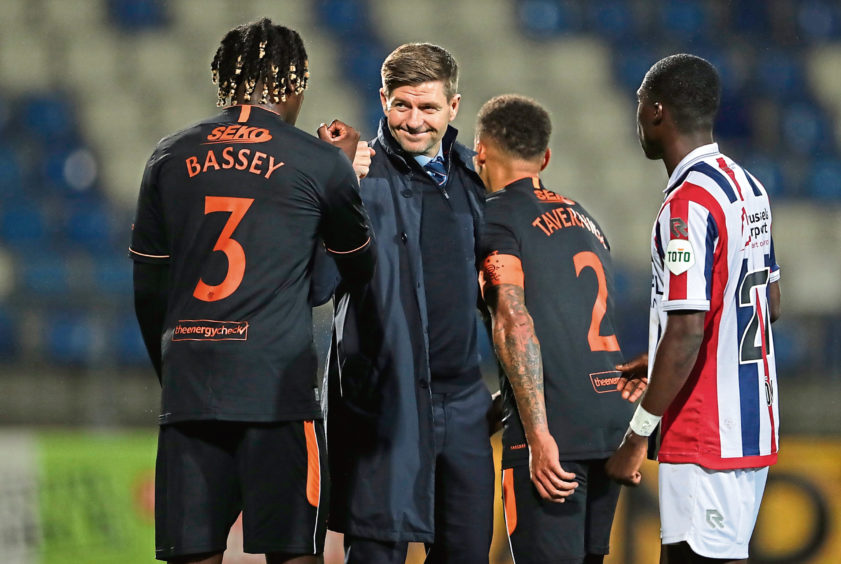 "Rangers and Celtic have both achieved nine-in-a-row before – but neither has ever got to 10.
"Celtic are desperate to do it, and Rangers are desperate to stop them.
"As a football club, Rangers have been highly-successful down through the years, and have a trophy haul domestically that any club would be proud of.
"They also won the European Cup-Winners' Cup back in 1972.
"But to win the league this season might just rank right up there. It's so important.
"It will be one of the club's biggest achievements – ever.
"The team has been doing very well and they are top of the league for a reason.
"But Stevie, and everyone inside Ibrox, will not be getting carried away.
"There is a lot of hard work ahead, and there are more than 20 league games still to be played.
"So – and I know it's an old cliche – but it has to be one fixture at a time.
"There will be many twists and turns to come in the next six months.
"Every game is important. It's not just about trying to beat Celtic in the league games. There's much more to it than that.
"It's about going to tough stadiums all over the country and digging in.
"If you can do that, the home games should take care of themselves.
"This Rangers team looks very settled, and every player is aware of what is required.
"Stevie has built a strong defence, and the number of clean sheets recorded is proof of that.
"There are goalscorers in the squad too, and good creative ability from the likes of Ryan Kent.
"He seems to be really enjoying his football, and Stevie is getting the best out of him."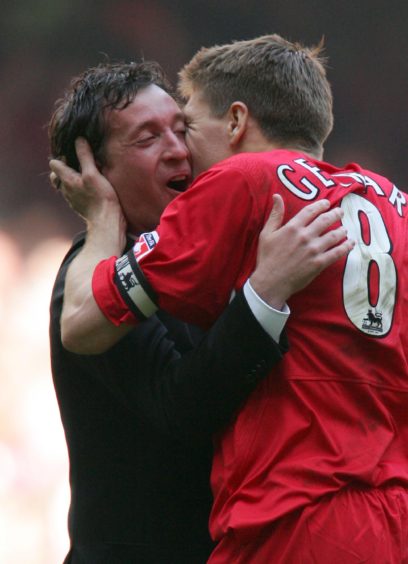 Fowler is also his own man these days, and has joined players from his generation – guys such as Gerrard and Frank Lampard – in stepping into management.
The competitive season for East Bengal starts later this month, and the former Manchester City and Leeds United striker hopes they can hit the ground running.
He said: "It's a challenge, but one that I'm ready for and my sleeves have already been rolled up.
"We all know the challenges that people face around the world just now. Every walk of life has been hit in some shape or form.
"But football offers an escape, and we will try our very best to deliver some good results and performances in the course of the season.
"We are all in a bubble just now in India, with the League games all taking place in Goa to limit travel and keep it all tight.
"All of the clubs are trying their best to get on with it. We just need to stay focused.
"East Bengal are in their centenary year. It's a very proud football club, and it's a privilege to be the manager.
"I want to do my bit to help the club enjoy a successful season. We face some tough challenges but I am ready and confident in my own ability.
"We are a brand-new team, and we have a little bit of catching up to do but we are not afraid of a challenge.
"It will take time to settle and gel but we will embrace what is in front of us.
"The Indian league is trying its best to improve in all aspects and it's very exciting to be a part of it.
"There are some excellent players all over the country, and the standards are improving all the time."
A bit like what Steven Gerrard has been doing at Rangers.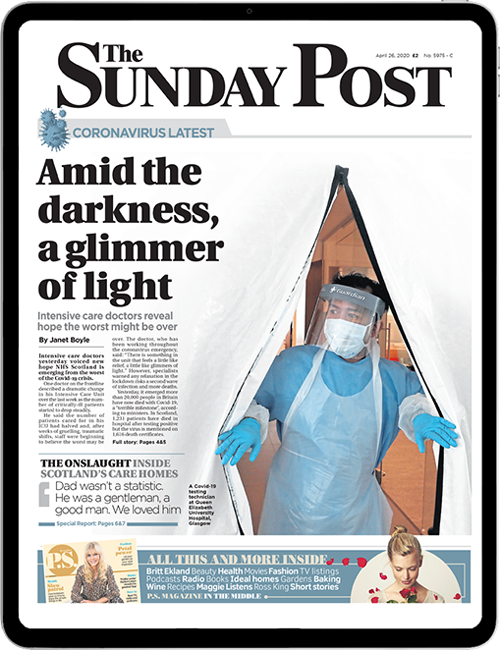 Enjoy the convenience of having The Sunday Post delivered as a digital ePaper straight to your smartphone, tablet or computer.
Subscribe for only £5.49 a month and enjoy all the benefits of the printed paper as a digital replica.
Subscribe