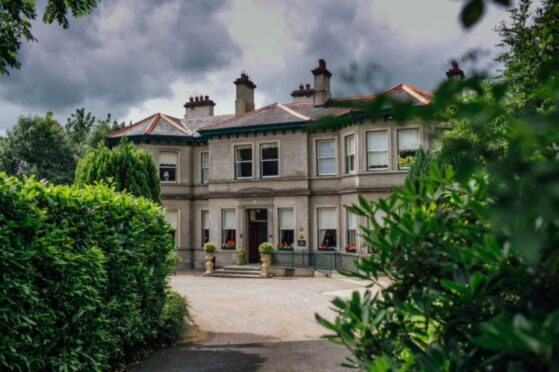 The grand frontage of Queen's University in Belfast whizzes past the car windows in the sunshine. Here, in the 1960s, a writers' workshop helped launch the careers of a generation of Irish poets, Seamus Heaney among them, and, I'm heading out of town, into Heaney heartland.
Heaney won the Nobel Prize for Literature in 1995. At one point, he was said to account for two thirds of poetry book sales by living writers. Today, pilgrims take the Heaney trail into rural South Derry.
Heaney was born near Bellaghy, a village less than an hour's drive from Belfast, near Lough Neagh. Though he later made his home in Dublin, he returned to South Derry again and again in his poems, drawing on the landscapes and people of his childhood. When he died in 2013, he was buried at St Mary's Church.
The main attraction is the Seamus Heaney HomePlace, a museum dedicated to his life which opened in 2016 (seamusheaneyhome.com).
It's a friendly museum with a light touch: there are family photographs and recordings of Heaney reading his work. The poet's satchel is here, as is his school desk, and the pen his parents bought him when he left for boarding school aged 12. In a replica of his study, visitors can watch a film which tells the story of the Nobel Prize announcement – Heaney and his wife were on holiday in Greece and the news took 24 hours to reach them, while the fax machine at home churned out reams of congratulations.
The HomePlace has a cafe and a performance space which hosts a range of events. My visit coincided with a performance by actor Simon Callow of poems from Heaney's 1972 collection Wintering Out.
From here, it's a short drive to Ardtara Country House Hotel, set in wooded grounds near Maghera. The house was built in 1896 for linen magnate Harry Clark and restored in the 1990s as a nine-bedroom luxury hotel.
Ardtara is a central point for exploring much of Northern Ireland, but on this trip I'm sticking to Heaney country. During lockdown, the HomePlace developed Open Ground, a series of five locations within a few miles drive which have special associations with Heaney poems (read the poems on new signage in each location or use the QR code to listen to Heaney reading them).
At the centre of Bellaghy, David Annand's Turf Man sculpture is the perfect backdrop for one of Heaney's most famous poems, Digging. The strand at Loch Beg, which inspired a poem of the same name, is a fine place for a walk to Church Island (an island on three sides only, it is easily accessible on foot). On arrival, visitors find the spire separate from the church – it was removed by a bishop in the 1700s who wanted to see a spire from his window!
Lough Beg is dwarfed by Lough Neagh, the largest freshwater lake in the British Isles. Heaney once described Ireland as being shaped like a saucer, with mountains near the coast, flat land in the middle and this great lough like a slop of spilled tea. Husband and wife team Anne-Marie McStocker and Gary McErlean run Lough Neagh Stories, offering boat trips explaining its fishing and literary heritage (loughneaghstories.com).
Lough Neagh is the largest producer of wild eels in Europe, now managed as a fishermens' cooperative. Gary is from a family of Loch Neagh fishermen, and explains their culture and traditions while Anne-Marie, using her background as an English teacher, explains the literary connections, reading Heaney, Yeats and others.
Eugene Kielt offers bespoke tours of the area (laurel-villa.com) taking in Heaney's birthplace, Mossbawn, and the home the family later moved to, The Wood, and where his family run a microbrewery making Heaney Ale.
The forge at Castledawson, which Heaney passed on the way home from school, and which inspired his poem Door Into The Dark, is now owned by Barrie Devlin, grandson of the blacksmith whom Heaney saw at work, and is opened for visitors on Kielt's tours. Devlin senior and his wife raised a family of 15 in half of the space, the forge in the other half.
Whether you're after a glimpse of a bygone Ireland, want to immerse yourself in the inspirations of a Nobel prize-winning writer, or just want to enjoy some fine scenery in an undiscovered patch of Mid Ulster with splendid hospitality thrown in, the heartlands of South Derry offer much to be enjoyed.
---
P.S.
Cyclists can now make a full circuit of the Lough Neagh Cycle Way. The journey of some 113 miles takes in historic sites such as the 1,000-year-old Celtic cross at Ardboe and the spectacular railway viaduct at Randalstown.
Factfile: 
B&B at Ardtara Country House from £112. Seamus Heaney Package: one night B&B, dinner and tickets to the Seamus Heaney Home Place from £157 per person. See ardtara.com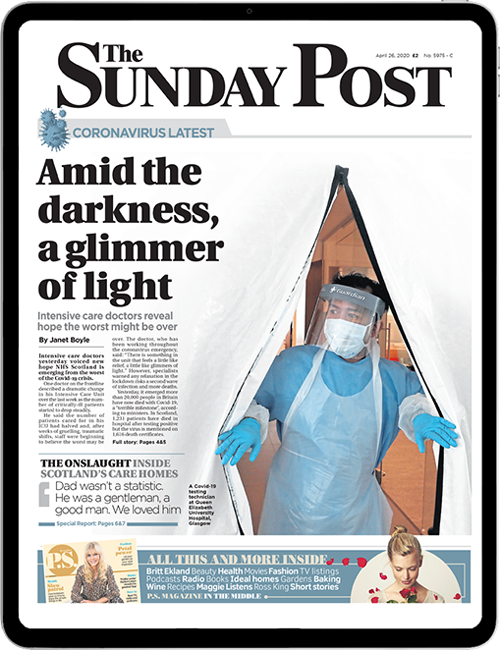 Enjoy the convenience of having The Sunday Post delivered as a digital ePaper straight to your smartphone, tablet or computer.
Subscribe for only £5.49 a month and enjoy all the benefits of the printed paper as a digital replica.
Subscribe