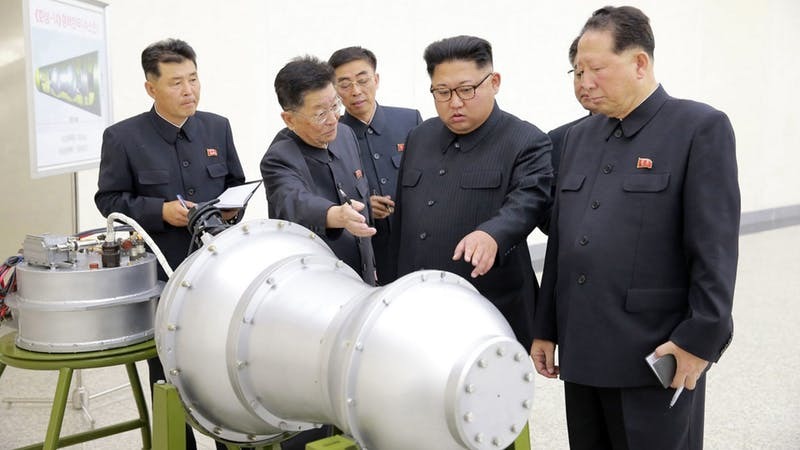 NORTH KOREA has successfully conducted a test of a nuclear bomb that is meant to be loaded into an intercontinental ballistic missile.
State TV announced the test's success hours after Seoul and Tokyo detected unusual seismic activity at North Korea's nuclear test site.
The TV anchor said North Korea's leader Kim Jong Un ordered the test.
South Korea's weather agency estimated the nuclear blast yield of the presumed test was between 50 and 60 kilotons, or five to six times stronger than North Korea's fifth test in September 2016.
That would mark a significant step forward in the North's quest for a viable nuclear missile capable of striking anywhere in the United States.
On North Korean television, a newsreader called the test a "complete success" and said the "two-stage thermonuclear weapon" had "unprecedented" strength.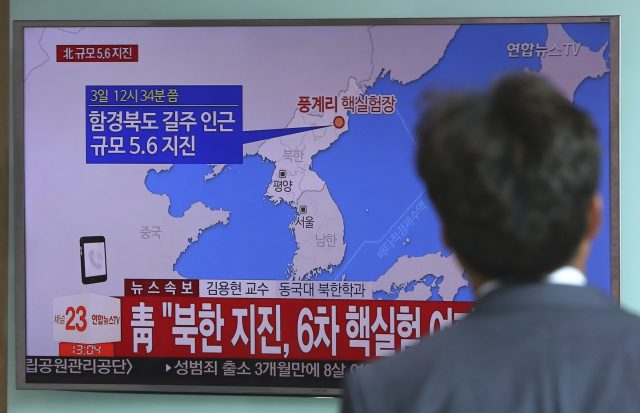 Hours earlier, Pyongyang claimed its leader had inspected a hydrogen bomb meant for a new intercontinental ballistic missile.
Seoul's weather agency and the Joint Chiefs of Staff said an artificial 5.7 magnitude quake occurred at 12.29pm local time, in Kilju, northern Hamgyong province, the site where North Korea has conducted nuclear tests in the past.
Japan confirmed that North Korea conducted a nuclear test, Foreign Minister Taro Kono said. "It is absolutely unacceptable if North Korea did force another nuclear test, and we must protest strongly," Prime Minister Shinzo Abe said.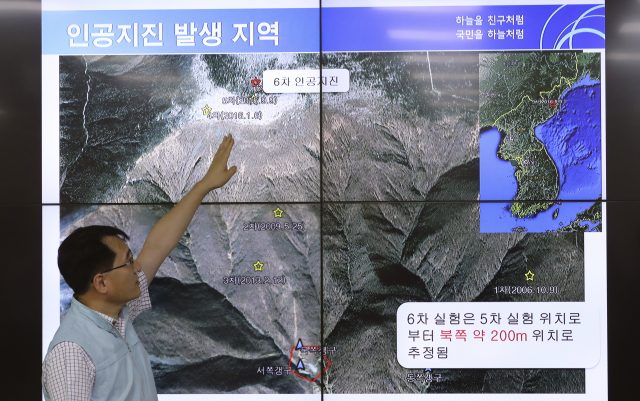 North Korea conducted two nuclear tests last year, the last nearly a year ago, on the September 9 anniversary of the nation's founding.
It has since maintained a fast pace in weapons tests, including its first two intercontinental ballistic missiles test in July. Last month, North Korea fired a potentially nuclear-capable mid-range missile over northern Japan.
Earlier on Sunday, photos released by the North Korean government showed Kim talking with his lieutenants as he observed a device that was apparently the thermonuclear weapon destined for an ICBM.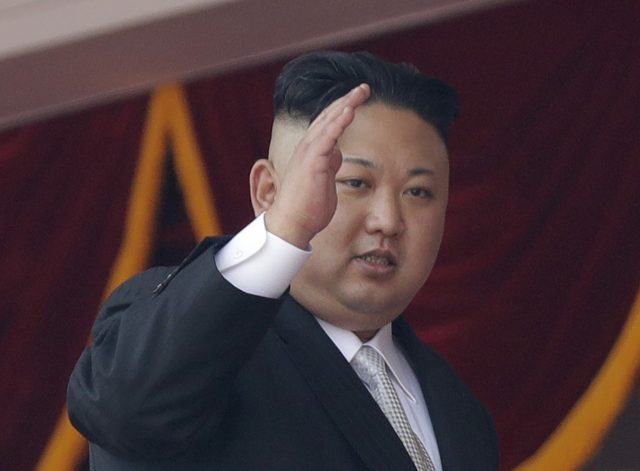 Another photo showed a diagram on the wall behind Kim of a bomb mounted inside a cone.
State media said Kim visited the Nuclear Weapons Institute and inspected a "homemade" H-bomb with "super explosive power" that "is adjustable from tens (of) kiloton to hundreds (of) kiloton".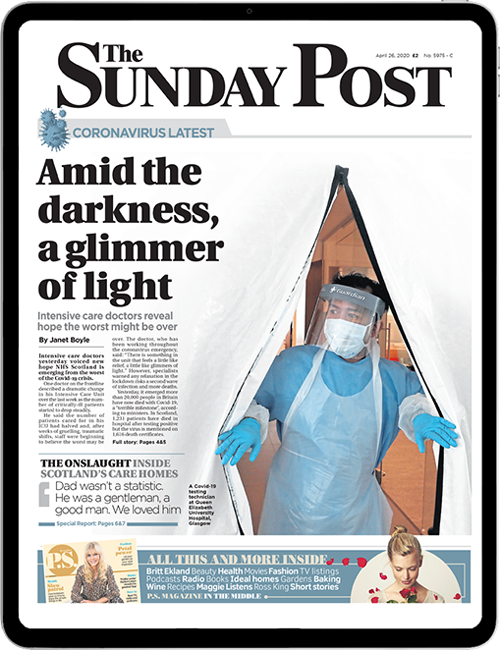 Enjoy the convenience of having The Sunday Post delivered as a digital ePaper straight to your smartphone, tablet or computer.
Subscribe for only £5.49 a month and enjoy all the benefits of the printed paper as a digital replica.
Subscribe