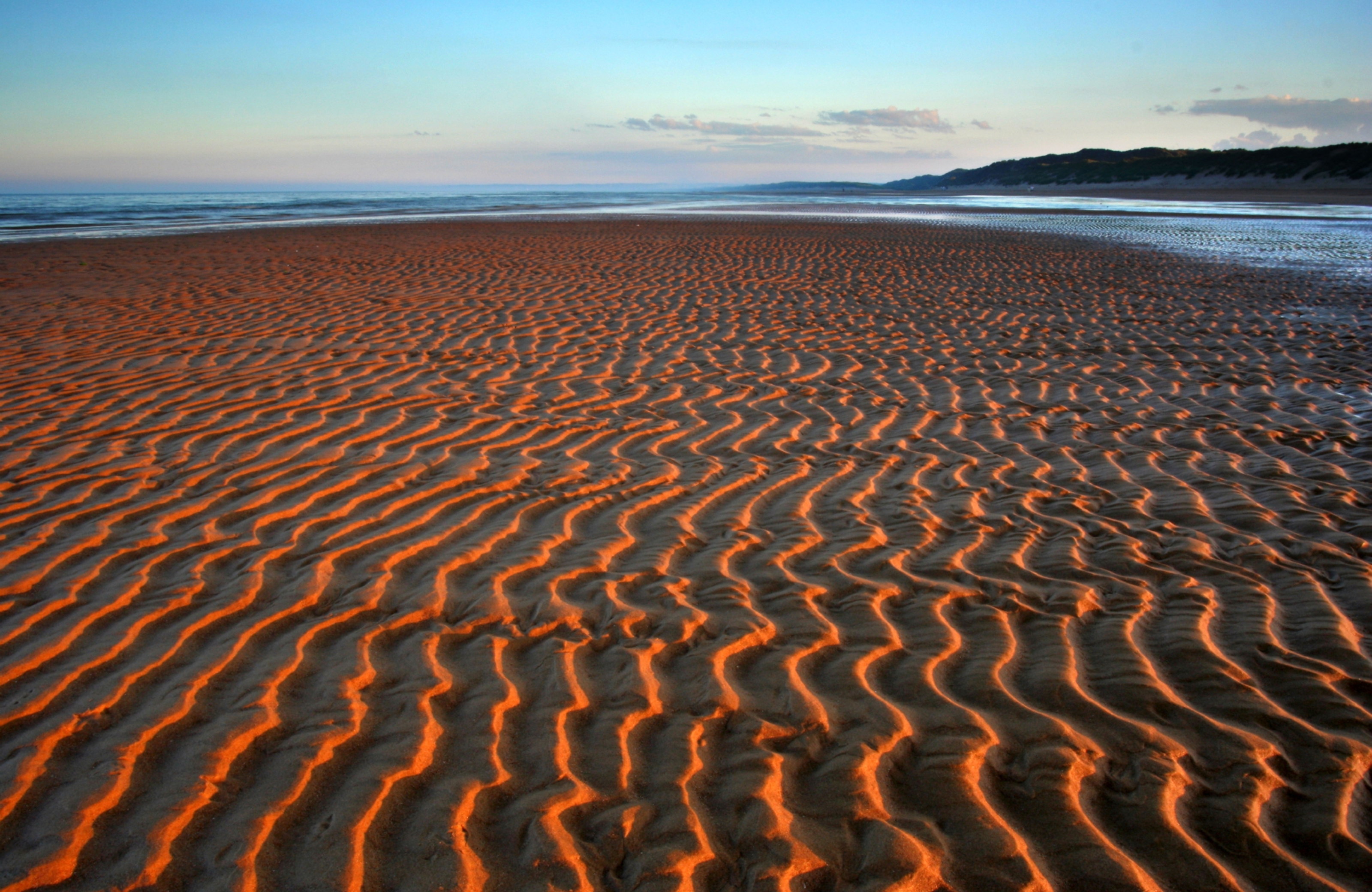 1. Balmedie Beach
A total of 1700 metres of boardwalk help visitors explore this amazing dune system whose beauty rivals anything that the USA's eastern seaboard can offer. And when you hit the beach – part of Balmedie Country Park just north of Aberdeen, off the A90 – you'll be blown away by the view. Fourteen glorious miles of golden sand stretch right down to the mouth of the River Ythan at Newburgh where colonies of seals bask in the sun or cavort in the clear waters, just feet away. This exhilarating stretch of beach is so vast it feels empty. And it's popular with riders whose horses thunder along the shore while kite surfers billow and bounce off the waves. The park now has a community-run cafe, The Sand Bothy, which opens on Fridays, Saturdays and Sundays with takeaway hot and cold drinks and ice cream. It also plans to be a venue for classes, workshops, events and to host an exhibition on the beach. Keep your eye on Aberdeenshire Council's website and Formartine Ranger Service for events in the park. It's the perfect place to while away a day.
Price: £
Where: Balmedie Country Park, Balmedie, AB23 8XG
Tel: 01358 726417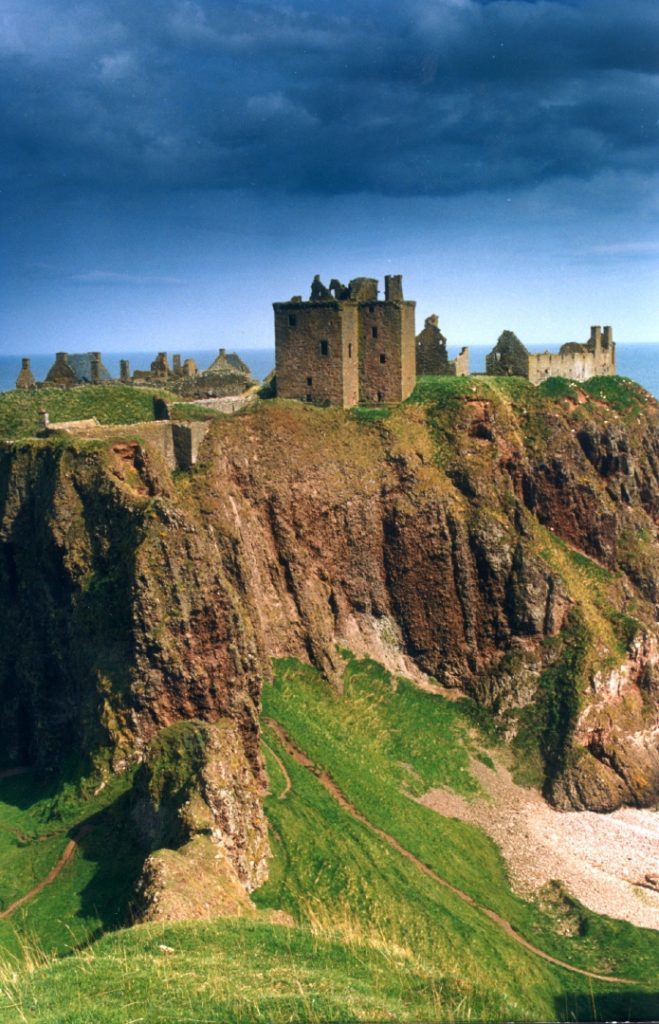 2. Dunnottar Castle, Stonehaven
Film director Franco Zeffirelli fell in love with Dunnottar Castle when looking for a location for his 1990 movie version of Hamlet starring Mel Gibson and Glenn Close. And he had good reason – a visit to this spectacular fortress, perched on top of a towering, rocky promontory just outside Stonehaven, is a never-to-be-forgotten experience. Although easy to get to by car, walkers can enjoy a three-mile coastal circuit which starts just south of Stonehaven Harbour and takes in the castle which opens throughout the year subject to weather and safety conditions.
Price: £
Where: Dunnottar Castle, Dunnottar, Stonehaven, AB36 2TL
Tel: 01569 762173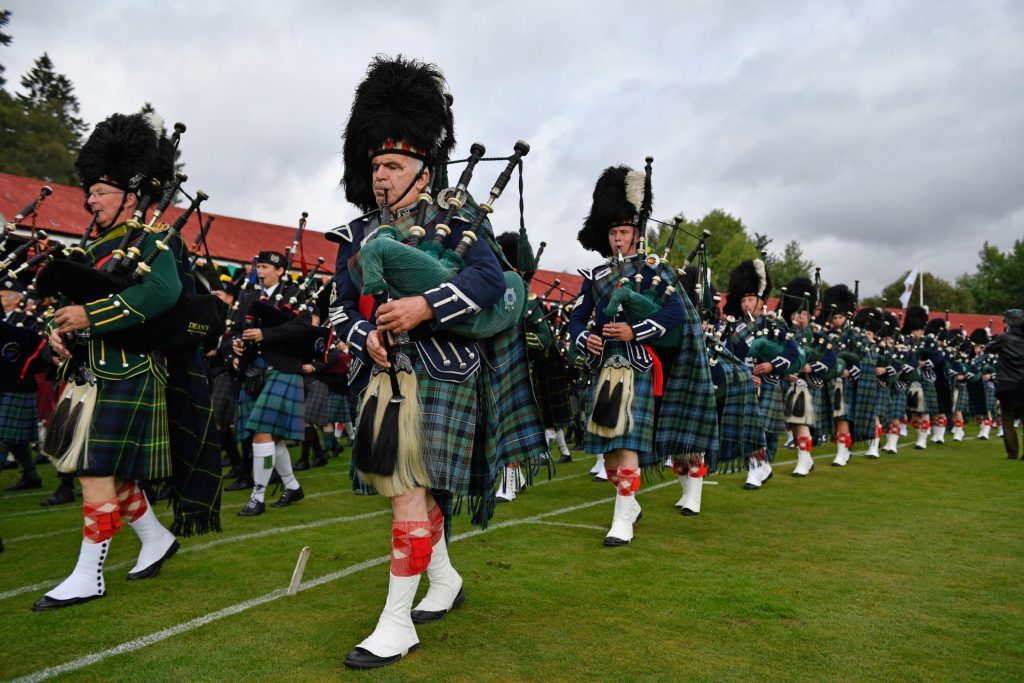 3. The Braemar Gathering, Braemar
There has been a Gathering at Braemar since the days of King Malcolm Canmore 900 years ago. Today, the event is the biggest, and best, in the Highland Games calendar. Thousands of spectators and competitors from around the globe converge on the Princess Royal and Duke of Fife Memorial Park for the spectacle and to get a glimpse of the Royal family who attend while holidaying at Balmoral Castle nearby. Demand for tickets is staggering and, during the games, the town's population swells from around 1000 to 17,000. But this is a fun and exciting day out for all the family and is everything you dream a Highland Games to be. Watch the tartan "heavies" as they toss the caber, throw the hammer and putt the stone. Feel the hairs on your neck stand up on end to the skirl of the pipes and the beat of the drums as the massed pipe bands parade in the arena, and cheer the winners as the Queen, Chieftain of the Gathering, presents them with their prizes.
Price: ££
Where: Braemar Royal Highland Charity, Society Office, Braemar, AB35 5YU
Tel: 01339 741098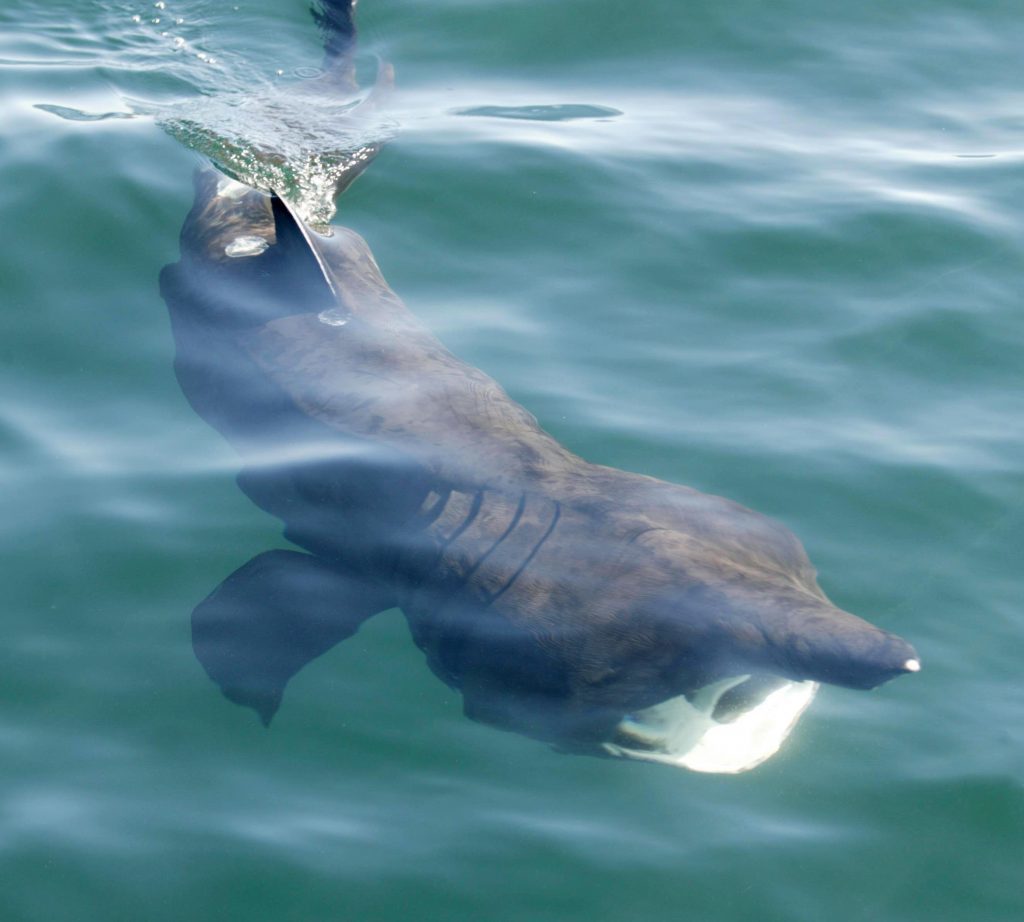 4. North 58° Adventures, Moray
Have you ever stared into the mouth of the world's second largest shark, knowing it's not going to eat you? Well now's your chance, as 
North 58° Adventures on the captivating Findhorn peninsula gets up close and personal with basking sharks as they filter plankton into their gaping mouths. These creatures can grow to more than 40ft in length, but they are not the only big boys on the wildlife watching circuit. Minke whale are often seen lunging at the surface to feed on fish. The North 58° team offer a host of boat trips that make the most of the Moray Firth's wildlife, including the only known resident population of bottlenose dolphins in the North Sea. You'll be wowed by these loveable creatures as they playfully leap and dive in the inner firth. And if you also like great food, you can have the best of both worlds with a dinner cruise. The four-hour round trip gives you a chance to get to know the sea life and sample a delicious meal at one of the area's outstanding restaurants. Findhorn is a timeless, mystical location, once visited never forgotten.
Price: £££
Where: Findhorn Marina, Moray, IV36 3YE
Tel: 01309 690099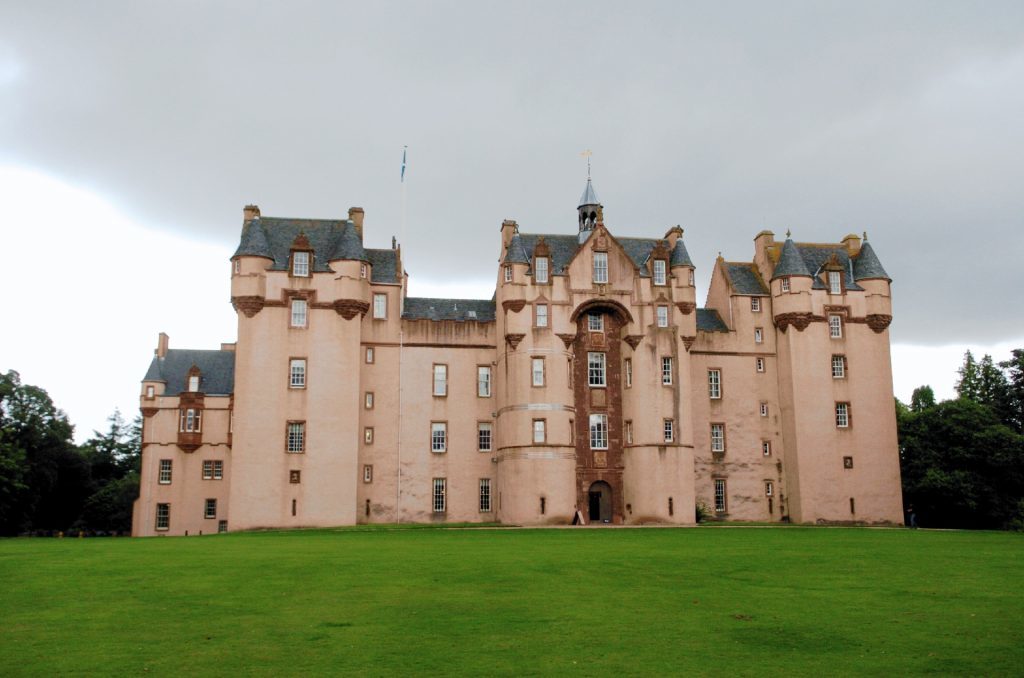 5. Fyvie Castle
TV's Most Haunted investigation team counts 13th Century Fyvie Castle as having some of the greatest paranormal activity they have encountered. Apart from phantoms, legends and folklore, the castle has an enthralling and rich 800-year history. Discover what life there must have been like for its five successive families and their royal guests, who included Robert the Bruce, Edward I and Charles I, and experience the grandeur of its antiques and paintings. There's an Edwardian racquet court and bowling alley to visit as well as charming tea rooms and gardens.
Price: ££
Where: Fyvie Castle, Fyvie, AB53 8JS
Tel: 01651 891266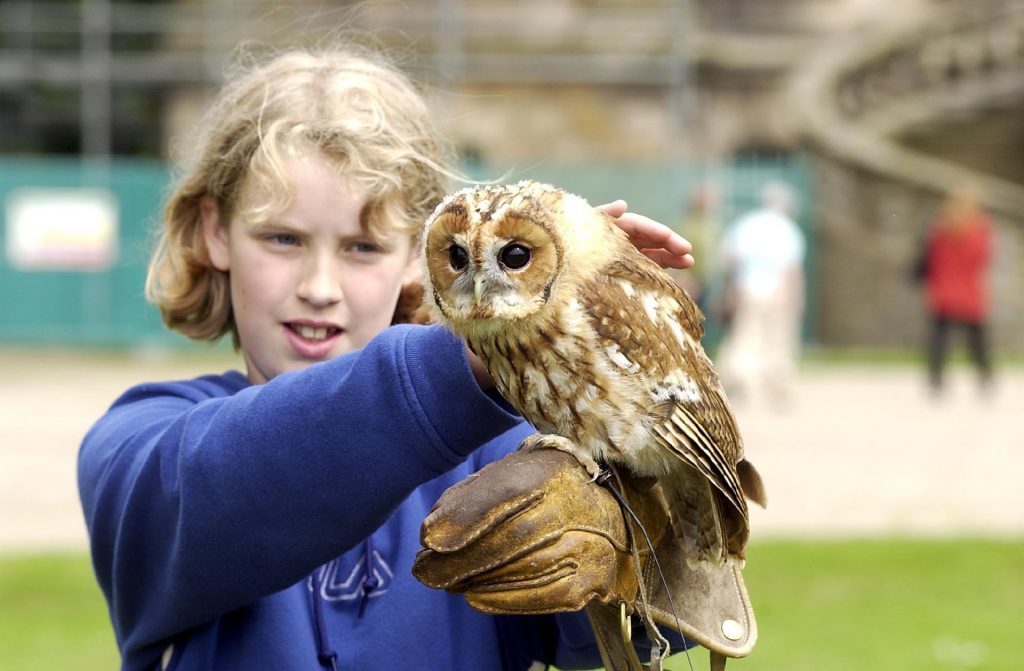 6. Huntly Falconry
This place is magic – and that's official! Four of the owls from the centre have starred in Harry Potter movies. Now it's your chance to try your hand at holding and flying similar birds of prey. The centre can show you what to do or you can just sit back and take in a demonstration. Why not swoop over for a look?
Price: £
Where: Huntly Falconry, 
Broadlands Cottages, Cairnie, Huntly, AB54 4UU
Tel: 07717 705994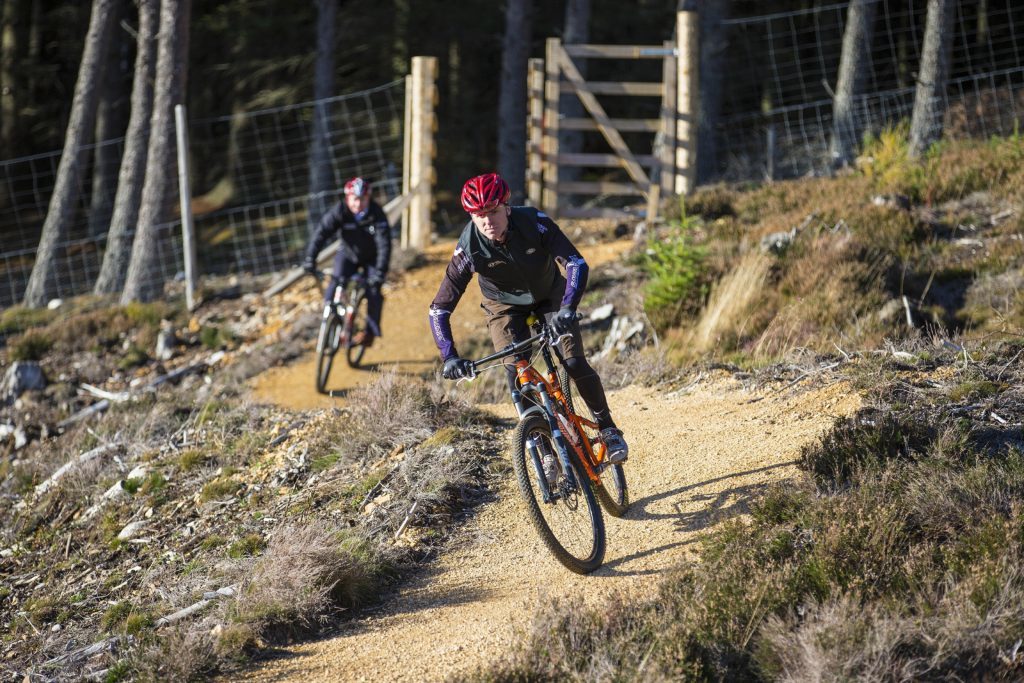 7. Bike Glenlivet,  Tomintoul
The mountain bike trails on Glenlivet Estate in the Cairngorms National Park are fun for all. The blue trail is a great introduction to cross-country riding, while the red trail provides challenges for the experienced. If you have your own bikes there is no charge and parking is only £3 for a day. Bikes are available for hire from Glenlivet Bike Trails at Kirkmichael.
Price: £
Where: Glenlivet Estate Office, Main Street, Tomintoul, AB37 9EX
Tel:  01479 870070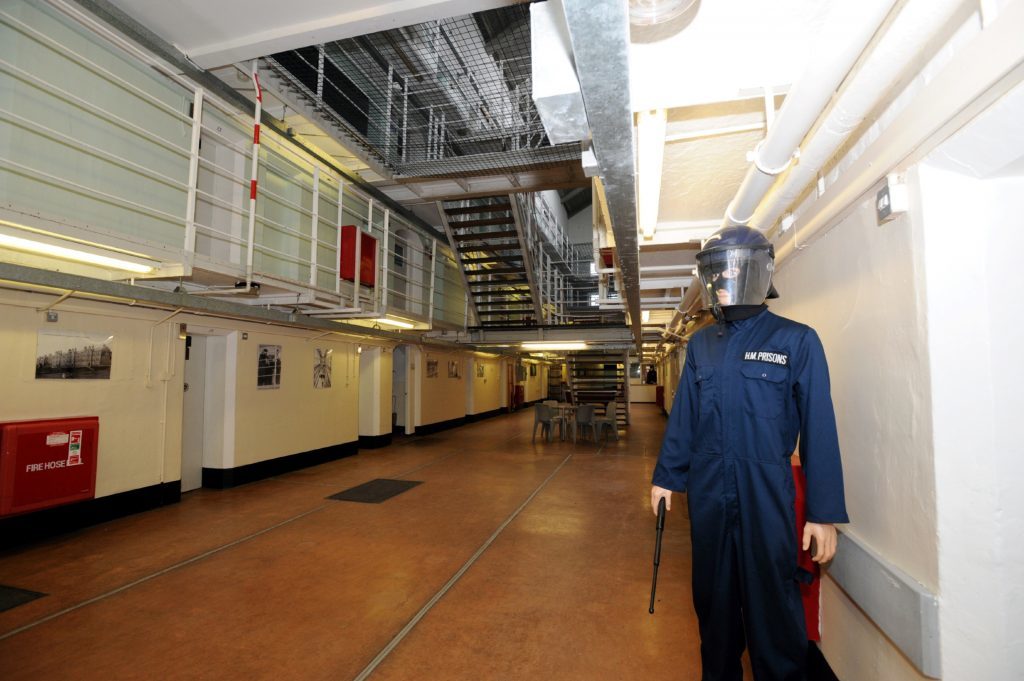 8. Peterhead Prison
Step inside what was once Scotland's most notorious jail and experience life as a prison warder. You'll hear how Peterhead Prison made history when, for the first time in the UK, the SAS were used to end a siege. Former officers have returned to this fascinating Victorian prison, which closed in 2013, to share their stories. It's an experience you'll never forget.
Price: ££
Where: South Road, Peterhead, AB42 2ZX
Tel: 01779 482200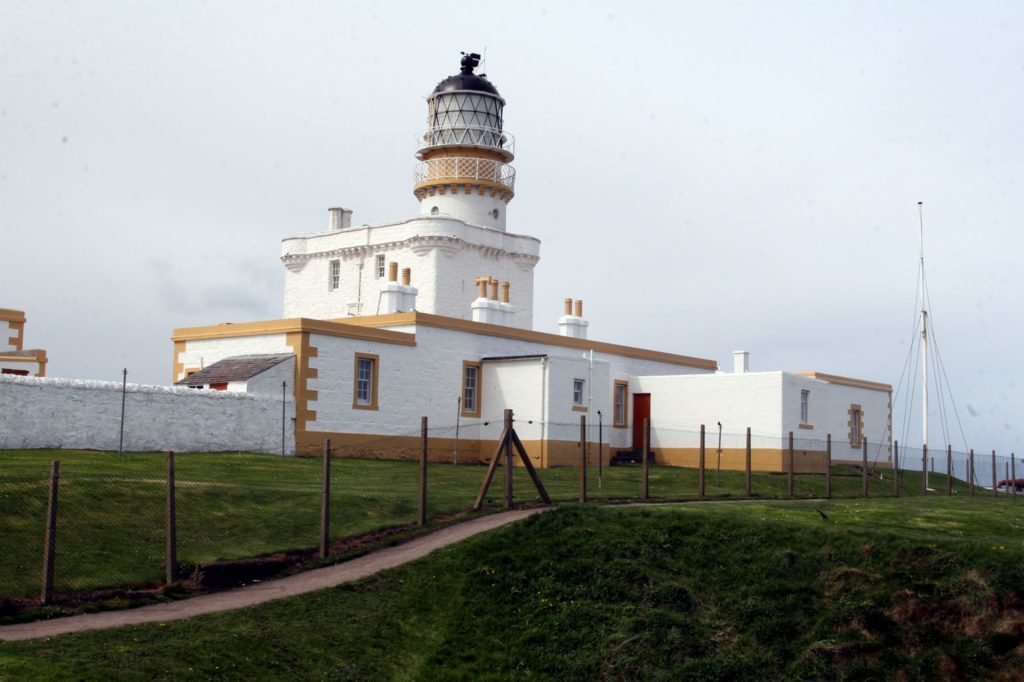 9. Kinnaird Head Lighthouse, Fraserburgh
This tower, part of the Museum of Scottish Lighthouses, was built 230 years ago right through the middle of a 16th Century castle. Discover how it was done and hear about the keepers who tended its light.
Price: £
Where: Kinnaird Head, Stevenson Road, Fraserburgh, AB43 9DU
Tel: 01346 511022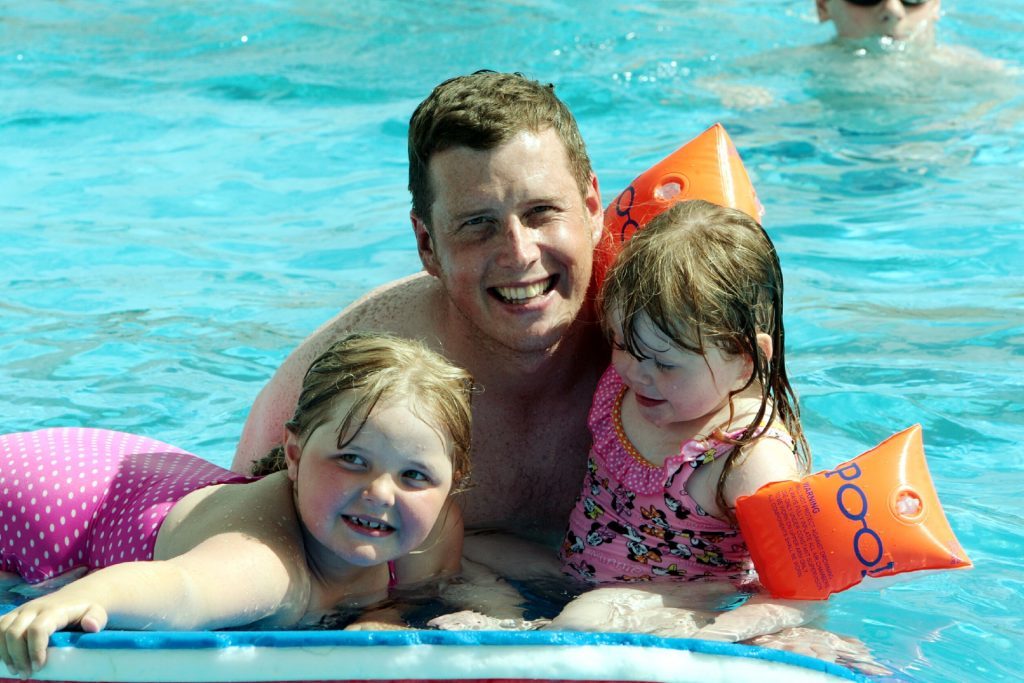 10. Open Air Pool, Stonehaven
Imagine floating on your back in tropically warm sea water while stars twinkle overhead and music floats on the breeze. Think it's not possible in Scotland? Think again. You don't have to jet off to the Caribbean to indulge in this little luxury. At Stonehaven's Art Deco Olympic-sized open air pool, sea water is cleaned and heated to a cosy 29C (84F). There is a paddling pool for the wee ones, fun sessions in the big pool for older kids and even quiet sessions and midnight swims. This 1930s gem – which is beautifully restored and maintained – has four stars and has won the Tripadvisor Certificate of Excellence. And you won't have to splash the cash to enjoy it. A flexible, adult day ticket costs £5.35 and £14.50 for a family of four.
Price: £
Where: Queen Elizabeth Park, Stonehaven, AB39 2RD 
Tel: 01569 762134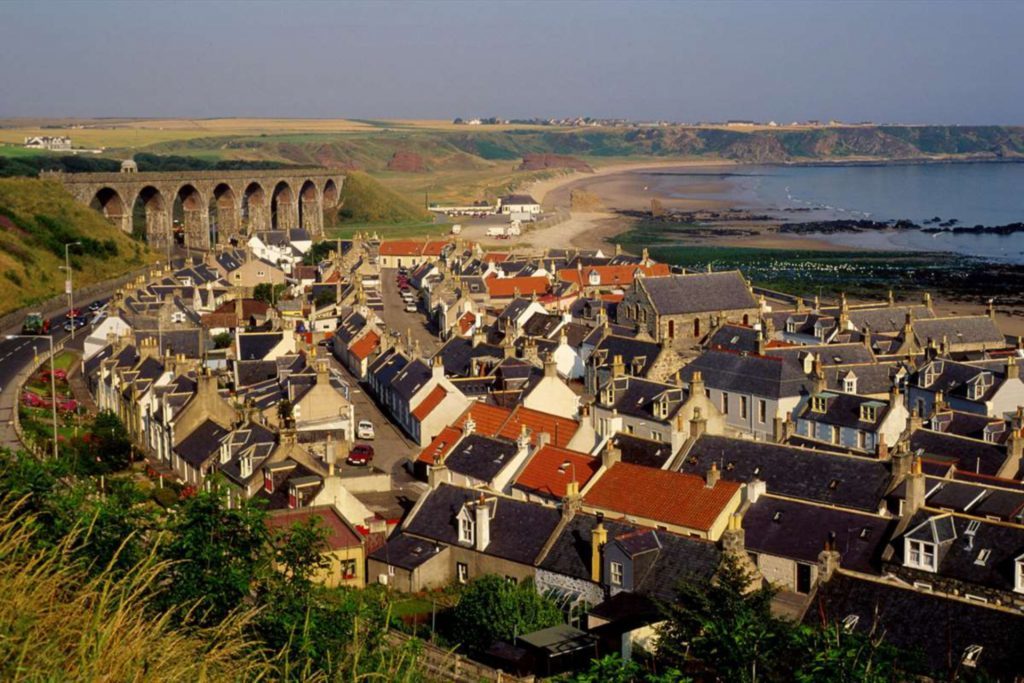 11. Cullen Trek
There are wonderful walks in and around the pretty fishing town of Cullen, famed locally for its dramatic railway viaduct and its traditional creamy haddock soup Cullen skink. A visit to its pretty harbour will put you right on track for one of the area's most spectacular walks – the trek to ruined Findlater Castle, the ancient seat of the Earls of Findlater and Seafield. The path takes in the little-known and near-deserted Sunnyside Beach before 
climbing up towards the castle which perches perilously over the sea. If you have the energy, continue walking to the enchanting little village of Sandend and then on to Portsoy. This is a relatively easy coastal walk of about 12km (7.5 miles) and takes about four hours.
Price: £
Where: Cullen Voluntary Tourist Initiative, 23a Seafield Street, Cullen, AB56 4SU
Tel: 01542 841519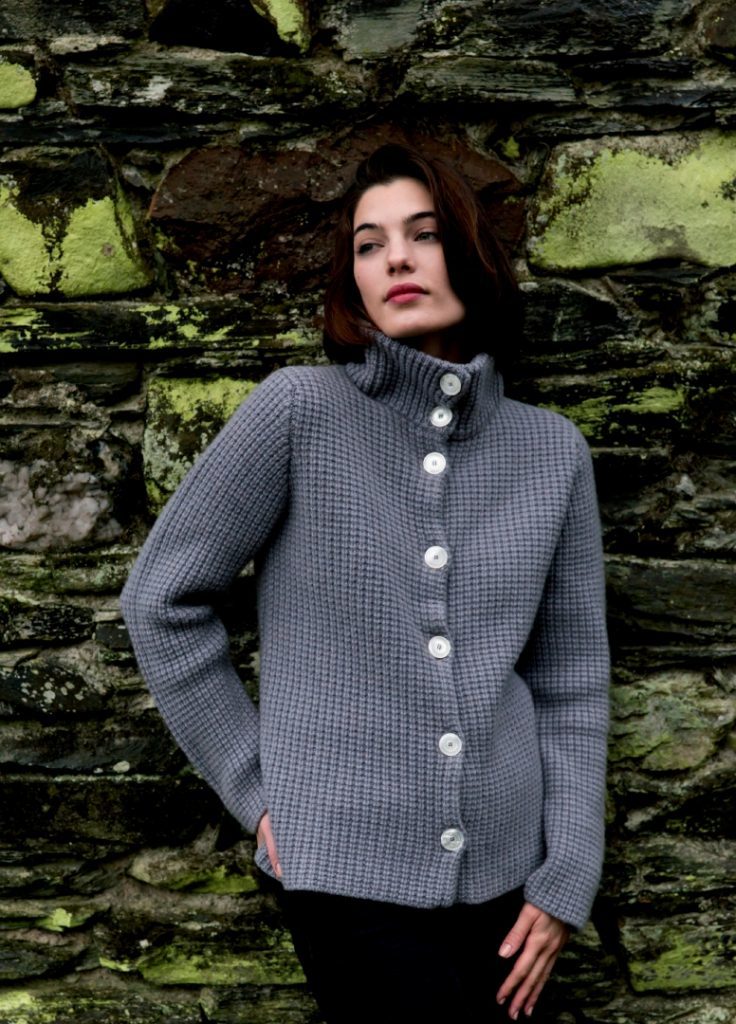 12. Elgin, Moray
Bustling Elgin is a great place to shop, dine and see the sights. Elgin Cathedral was once considered Scotland's most beautiful, rivalling St Andrew's. Check out Johnston's of Elgin which has been creating the finest woollen and cashmere clothing since 1797. And if it's Highland wear 
you're after, drop into McCalls 
kilt-makers – there since 1887.
Price: ££
Where: Elgin, Morayshire, IV30 6YQ
Tel:  01343 562608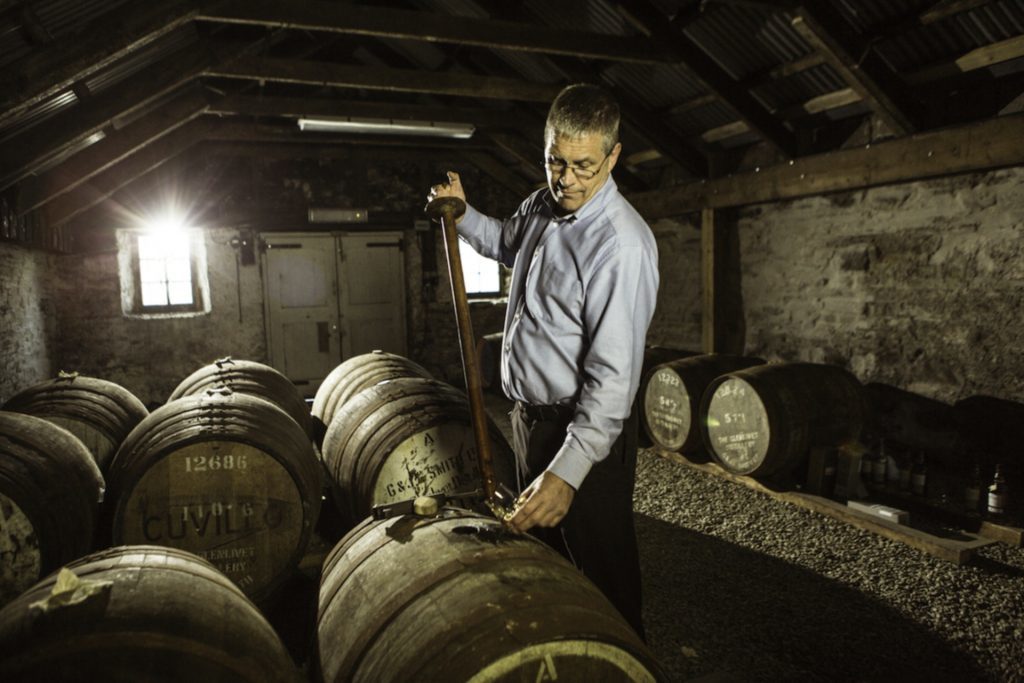 13. Glenlivet Distillery near Ballindalloch
Charles Dickens was a fan of this particular amber nectar. In fact, he was so enamoured 
of The Glenlivet that he recommended it to his friends, so if you decide to take the Malt Whisky Trail, you really must visit this distillery. Tours last 45 minutes and are free. Alternatively, you can book tutored tastings which start at £35.
Price: £
Where: 4 Castleton of Blairfindy, Ballindalloch, AB37 9DB
Tel: 01340 821720
Want to explore more of Scotland? Head to our Scottish Gems section.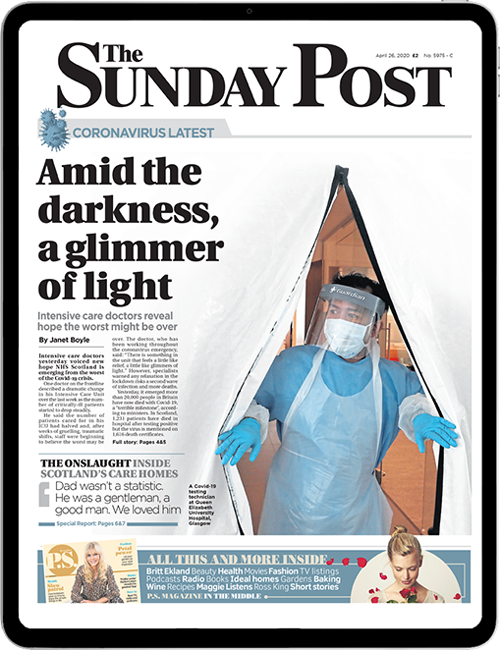 Enjoy the convenience of having The Sunday Post delivered as a digital ePaper straight to your smartphone, tablet or computer.
Subscribe for only £5.49 a month and enjoy all the benefits of the printed paper as a digital replica.
Subscribe