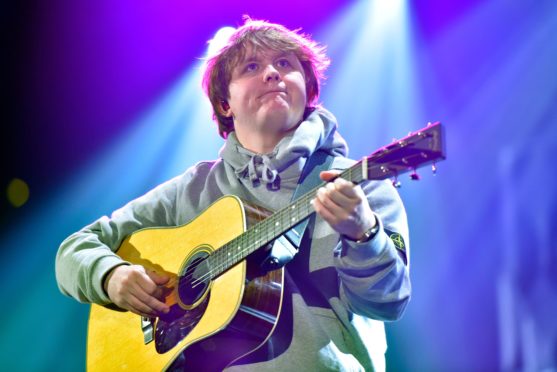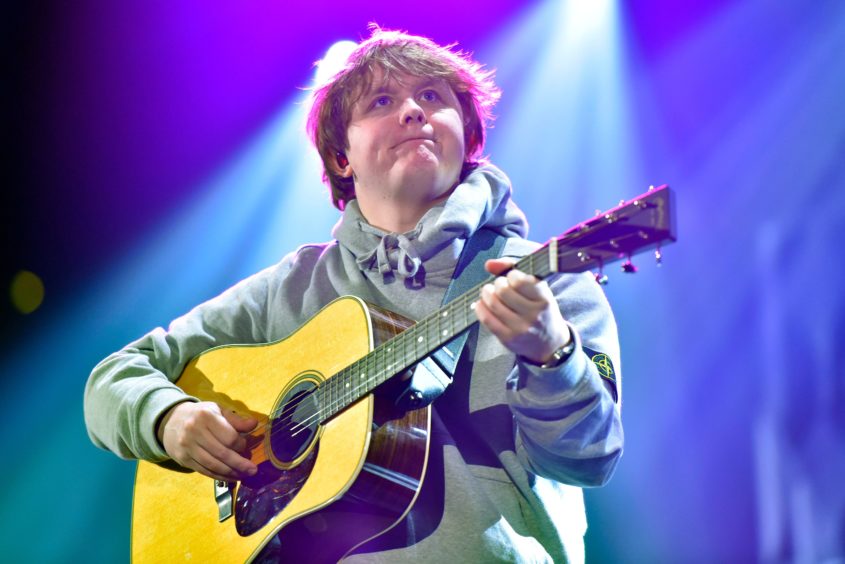 Nominations have opened for this year's Scottish Album of the Year (SAY) Award as the event goes online for the first time.
Returning for its ninth year, The SAY Award celebrates the passion, value and diversity of musical talent coming out of Scotland.
Artists, labels and music fans can submit the album released between April 1 2019 and May 31 2020 that they think is worthy of recognition online at sayaward.com.
Some of those eligible include global superstar Lewis Capaldi and Glaswegian favourite Gerry Cinnamon, as well as the likes of Declan Welsh & the Decadent West, Anna Meredith, Twin Atlantic, Siobhan Wilson and Idlewild.
Previous winners of the Award, which is developed and produced by the Scottish Music Industry Association, include Young Fathers, Kathryn Joseph and RM Hubbert.
The campaign will be fully online this year due to the coronavirus pandemic.
As live events are unlikely to be permitted until next year at the earliest, music fans across the country will instead view the longlist reveal and final ceremony via live videos.
Robert Kilpatrick, General Manager of the SMIA, said: "Scotland's music industry is in crisis. For many of my industry colleagues, celebrating may be the last thing they'll feel like doing. How can we celebrate when venues have closed, are closing and will continue to close unless something more is done? When our young people are losing access to music? How do our young people become future talent, active fans and economic supporters of our industry?
"How do we celebrate when artists have lost all their live income? When our international opportunities and connections are under threat? When promoters, studios, producers, engineers, crew, music retail and multiple other sub-sectors of the industry are continually and sorely feeling the impact.
"There are no easy answers, and as the situation continues, Scotland's music industry remains at significant risk, with a strong reliance on people coming together to create or experience music, as well as a high level of self-employment.
"Never more than now is it important we celebrate Scottish music. By celebrating, we promote its visibility, highlight its value, develop audiences and stimulate opportunity at a time it's never been needed more.
"The SAY Award campaign has been re-imagined for 2020 and has been designed to help mitigate some of the key challenges our industry faces. Thanks to our partners continued support, we can continue to champion outstanding Scottish music.
"We hope you join us, and best of luck to all eligible albums."
Fiona Hyslop, Cabinet Secretary for Economy, Fair Work and Culture said: "These awards are a key moment for us to recognise Scotland's diverse and evolving music scene and the central role it plays in our culture and creative industries.
"This also demonstrates the resilience and determination of our musical community, and I hope, with The SAY Award going virtual for the first time in history, even more people can get involved.
"We do not underestimate the devastating impact this pandemic has had on Scotland's creative industries, particularly those that rely on audiences and live performances, but we will continue to do all we can to help this sector recover so that they can continue to make a vibrant and rich contribution to Scotland."
Offering one of the most lucrative prize funds in the UK, The SAY Award winner will collect a £20,000 cash prize, whilst nine runners up are each awarded £1,000.
2019 winner Auntie Flo said: "The Scottish music scene is world renowned and The SAY Award does a great job of highlighting its breadth of talent.
"Winning The SAY Award was proof that artists who are properly independent, that work across diverse cultural boundaries and between different scenes and genres can be rewarded for their efforts.
"I hope my winning it inspires an even more diverse range of submissions this year."
With international opportunities and visibility for Scottish music significantly limited at present, this year's SAY Award will feature judges from four selected international territories for the first time in the award's history.
Also new for this year is a partnership with Music Declares Emergency as the SMIA commit to running this year's campaign in the most environmentally responsible way possible.
With the United Nations Climate Change Conference (COP26) due to be held in Glasgow in 2021, The SAY Award hopes to provide the charity with a platform to educate the music industry on how to work towards becoming more ecologically sustainable and regenerative.
Talking about the new partnership, Music Declares Emergency said: "We are honoured to have been chosen by The SAY Award as their charity partner for this year. As the climate emergency becomes ever more immediate, the continued response of the UK music industry has been vital in placing action on the agenda.
"The support of such an incredible and important organisation is vital in spreading our message and connecting the music community and inspiring them to drive change. Thank you SAY and tell everyone – there is #NoMusicOnADeadPlanet."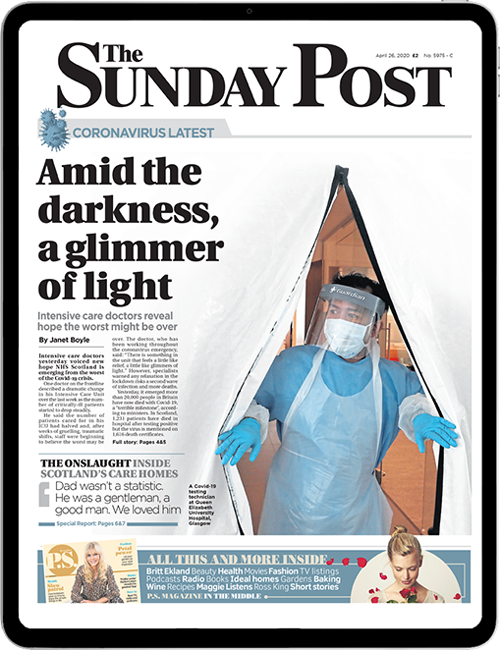 Enjoy the convenience of having The Sunday Post delivered as a digital ePaper straight to your smartphone, tablet or computer.
Subscribe for only £5.49 a month and enjoy all the benefits of the printed paper as a digital replica.
Subscribe