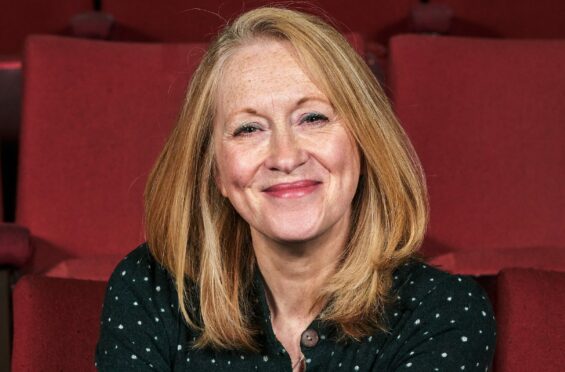 Former River City star Deirdre Davis went back to school during the pandemic, and she had the time of her life.
Like so many others in the creative sectors, the actor, who played Eileen Donachie on the soap for 14 years, had to find alternative employment when the first lockdown brought the industry to a standstill. She became a pupil support assistant at her local school, Pitlochry Primary, and loved the experience.
"I needed to be working and there was very little acting work around, so I got in touch and the school said they needed people in, and it ended up being a great job, working with amazing people and the kids were hilarious and wonderful," explained Davis, who has lived in Pitlochry with actor husband Greg Powrie and their two children for 17 years.
"It was really good fun, a great opportunity when I could have been doing other things that were not so fun. Some acting skills came to the fore, too, when I was playing games with the kids. I miss all the children. I love being back in acting but every time I pass the school I get a wee pang, and when I see the kids around, they ask me when I'm coming back.
"My three grandkids are at the school, so I worked with them or near to them. Some of the kids know me as Deirdre, others as Mrs Powrie, and my grandkids call me Nana, so I answer to anything!"
Davis is back in the day job as part of Pitlochry Festival Theatre's summer season of shows. She is in four productions at the bustling theatre in the coming months and couldn't be happier, because not so long ago she wondered if theatre would ever return to the way it was pre-pandemic.
"I wondered if I'd ever act again, if theatre would go back to the way it was before," she admitted. "Looking at Pitlochry, it seems to be bigger and better than ever, and I hope that's the case across the country. Hopefully funding goes to theatres, because people need it. They need to come and hear stories and listen to music.
"We need to be taken out of ourselves A communal activity of 500 people laughing together or experiencing a wave of emotion is like a vitamin injection. There's nothing like it as an audience member or an actor."
Davis is starring in comedy Noises Off; a Sherlock Holmes two-hander with Tom Richardson based on a Study In Scarlet; Little Women; and Private Lives.
"I only have a tiny role in Private Lives – I play a maid and it's just five lines, in French, so it's not too hard," she continued. "My only other full season was in 2018 when I did four shows and I said I wouldn't do so many again, but Elizabeth Newman, the artistic director, has a way of persuading people!
"I've done pantos and autumn shows here, and I've taken over for actors, because we're local. There's nowhere in Scotland that does what Pitlochry does with its rep system and range of plays, and making the sumptuous sets and fabulous costumes. You can see one play on a Friday night, a different one on the Saturday matinee and another in the evening."
Davis fondly recalls her first time at the theatre in 1999, sharing the stage with Jimmy Logan.
"I'd met Jimmy when I was in the Royal Scottish Academy of Music and Drama – he came to do a panto with us in our final year – and I got on really well with him. He was known for comedy and music hall, but he was a brilliant dramatic actor. I was doing plays at The Byre in 1993 and I came to Pitlochry to see him in Death Of A Salesman. He was playing Willie Loman. My husband was also in the production but I didn't meet him that night."
She added: "It's a busy time but I'll never complain, because it's what I love and want to do. After wondering if I'd ever work again, and if places would ever open again, I'm loving every second of this."
---
Noises Off, Pitlochry Festival Theatre, until October 1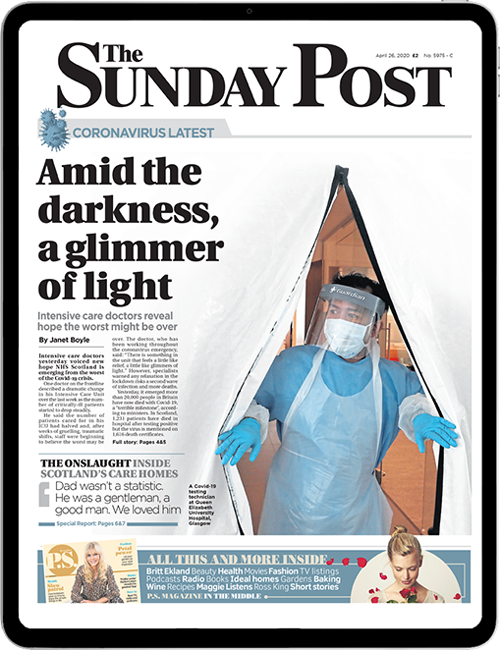 Enjoy the convenience of having The Sunday Post delivered as a digital ePaper straight to your smartphone, tablet or computer.
Subscribe for only £5.49 a month and enjoy all the benefits of the printed paper as a digital replica.
Subscribe