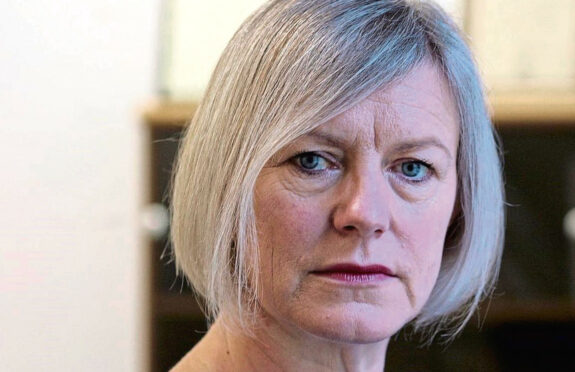 There have been no human trafficking convictions in Scotland in the last three years, we can reveal, as the UK's former anti-slavery commissioner called for the country to remain "super-vigilant".
The Crown Office blamed the complexity of trafficking cases and court backlogs created by Covid for the lack of recent convictions while people originally facing human trafficking charges were often convicted of other offences.
Cases of human trafficking rose by 50% in a year and Dame Sara Thornton, the UK's former anti-slavery commissioner, said Scotland must remain "super vigilant". A former chief constable of Thames Valley Police, she said: "Modern slavery and human trafficking investigations are lengthy, complicated and complex.
"I know Police Scotland are highly engaged with a very good team and it is just a matter of those cases coming through the system.
"Service industries such as cleaning, catering and contracted-out services are areas where we need to be super-vigilant.
"One challenge is that there isn't a group of people who are offenders and a group of people who are victims and they are totally separate. Victims of human trafficking can end up, as a consequence, also committing offences themselves. It requires expertise with trauma-informed practitioners to untangle that issue.
"In criminal and sexual exploitation, someone might start as a victim then get more involved and become an offender themselves."
The Crown Office is currently probing 34 cases involving 79 accused people but there have been no convictions since 2019.
However, according to the Crown, people who were reported in recent years have been convicted of other offences. Some have been imprisoned for sexual abuse of children and drugs and child protection offences.
A total of 387 trafficked people were found in Scotland in 2020, more than double than five years before.
In her final report as the UK's anti-slavery commissioner, Thornton criticised the Scottish Government. She wrote: "I have continued to encourage the devolved governments to write their own modern slavery statements, but progress has been slow.
"The Welsh Government will voluntarily publish a statement later in this calendar year. I would encourage Scotland and Northern Ireland to develop their statements when resources allow, as this would send a powerful message to suppliers across the UK."
The Scottish Government said: "The Scottish Government plans to produce our first slavery and human trafficking statement by early 2023.
"We recently launched a consultation seeking views on proposals to extend Transparency in Supply Chain reporting requirements, one of a number of actions in place to tackle human trafficking and exploitation, to Scottish public bodies.
"The consultation will remain open until August."
Police Scotland's Detective Chief Superintendent Sam Faulds said human trafficking remained one of the force's top priorities. She said: "It not only affects people in our local communities but in countries and communities across the world.
"We will target criminals who abuse, control and exploit people and through campaigning and education we aim to raise public awareness to help identify victims and ensure they get the support they need."
"Victims of trafficking don't always realise that they are victims. They seldom contact the police directly. Quite often they come to our attention either via a support agency or when someone from a local community makes a phone call and raises a concern. That call can be the first step in freeing someone from slavery and exploitation.
"We will continue working together to tackle trafficking but we also rely on people in local communities to be aware."
The Crown Office and Procurator Fiscal Service said: "The Crown Office and Procurator Fiscal Service takes a rigorous approach to allegations of human trafficking and is committed to prosecuting these crimes effectively.
"We work closely with Police Scotland and other agencies to disrupt networks, prosecute traffickers and support victims.
"There are ongoing proceedings against a number of accused people which involve charges in terms of the Human Trafficking and Exploitation (Scotland) Act 2015."
---
Trafficked bride: I was bought and sold. I did not love my husband. How could I? I'd never met him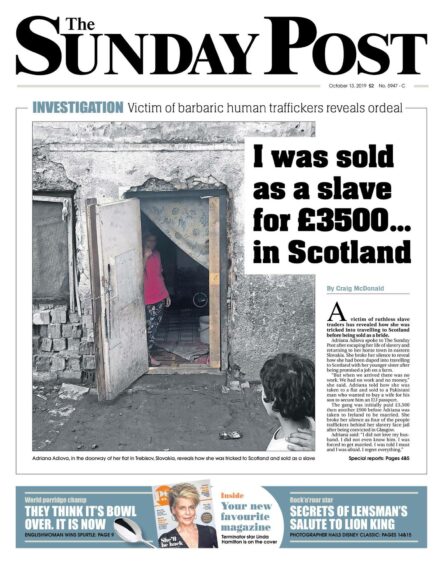 A human trafficking victim tricked into moving to Scotland before being sold as a bride spoke to The Sunday Post after Scotland's last major trafficking trial in 2019.
Adriana Adiova had returned to her home town in Slovakia where she was approached by a woman who promised farm work in Britain, and revealed her ordeal after four of the people traffickers behind her slavery were convicted in Glasgow.
She left her home after being promised work: "We were supposed to work on a potato farm and were told there would be money and designer clothes for us. But when we arrived we realised it was a fake offer and there was no job. Within two weeks I had no money and no work.
"We stayed in Glasgow, although I thought it was London. The woman who had arranged for us to come said she had another 'job', which was a wedding."
"I was sold to a Pakistani man in Glasgow and we flew to Dublin to marry. He bought me two dresses for my wedding, one red and one white.
"I did not love my husband and I did not even know him. I was forced to get ­married. What else could I have done without money? I was told I must get married and I was afraid."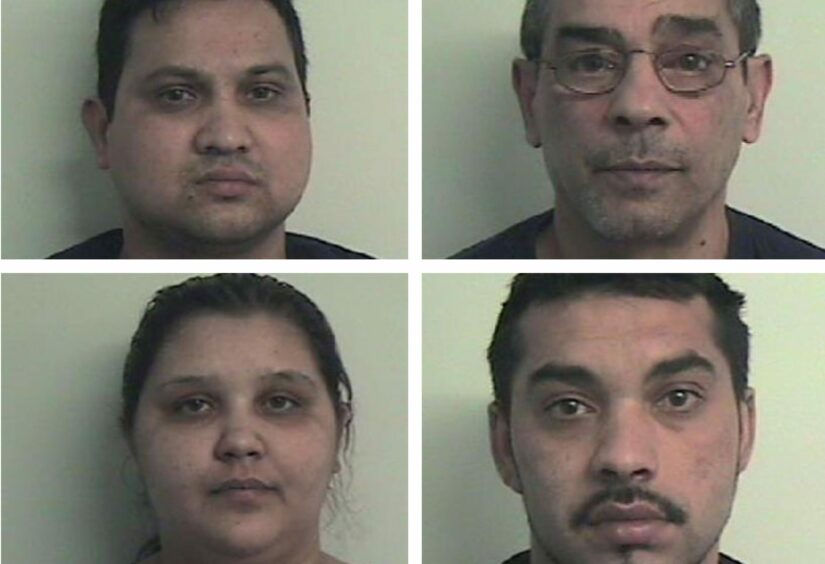 Vojtech Gombar, Ratislav Adam and Jana Sandorova, from Slovakia, and Anil Wagle, from Nepal, were jailed for a total of 36 years in December 2019.
Adriana was one of many women trafficked from Slovakia to be sold as brides or into prostitution. One ­victim was sold for £10,000 outside the Primark store in the city's Argyle Street.
Dame Sara Thornton, the UK's former anti-slavery commissioner, said: "A case like that took years with really painstaking, trauma-informed work by officers to gain the confidence of the victims to give evidence."
Last year, a judge dismissed their appeal before it even reached court after a case that cost £450,000 in legal aid.
The female victims faced a life of misery after being brought to Scotland from Slovakia for onward sale into sham marriages or prostitution.
The gang appealed the verdict but a judge ruled the convictions will stand.
They were caught by an international operation, code-named Synapsis, which began in 2014.
Gombar, 31, Adam, 31 and Sandorova, 28, based themselves in two flats in a tenement in Glasgow's Govanhill, and sold one of the women to Wagle, 38, for £10,000.
Detective Superintendent Fil Capaldi, said: "This group exploited vulnerable women using violence, threats and false promises, all for financial gain, without a thought for the suffering of these women."
Judge Lord Beckett said: "Such crimes are utterly repugnant. They involve the degradation of other humans, treating them as if they were objects or animals to be transported and sold for exploitation."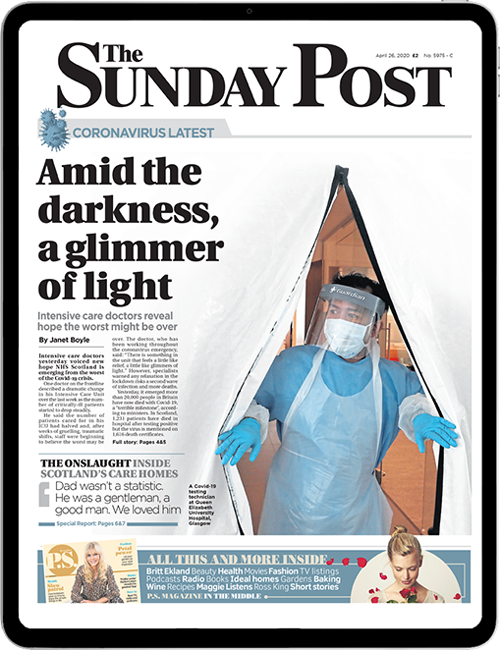 Enjoy the convenience of having The Sunday Post delivered as a digital ePaper straight to your smartphone, tablet or computer.
Subscribe for only £5.49 a month and enjoy all the benefits of the printed paper as a digital replica.
Subscribe