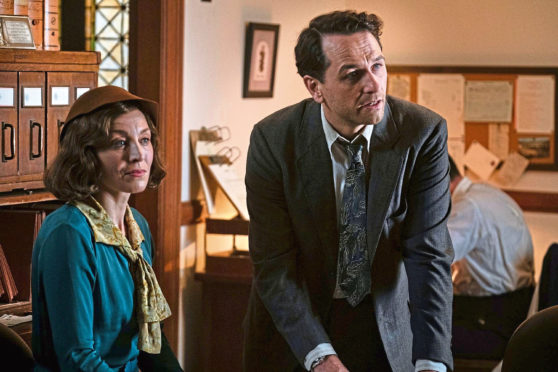 A slump in the number of young lawyers choosing to do defence works is a serious threat to Scotland's justice system, experts have warned.
Fears that the average age of defence lawyers has risen dramatically in recent years has sparked concern as young lawyers choose to practice in other areas of the law with many choosing to enter the public sector.
Matthew McGovern, a committee member of Scottish Young Lawyers' Association, voiced concerns echoed by Scotland's leading defence QCs who says Legal Aid work is less attractive than public sector posts for many young lawyers.
Figures from the Law Society of Scotland show both the number of registered criminal law firms and solicitors have fallen by more than a quarter in the last 10 years.
Matthew, 27, based in Wishaw, Lanarkshire, said: "I am often the only solicitor in the room under the age of 30 at Hamilton Sheriff court, which is one of the busiest in Scotland. There isn't a single criminal trainee at the court just now. The demographics of the profession are a major problem.
"You could've sat in Hamilton Sheriff court probably any time in the last 30 years and it's the same faces. That's fine but what happens when these solicitors leave? It's much the same in courts across Scotland. Not many young people are coming into the job and even fewer are sticking at it after they qualify.
"There has been one Legal Aid fees increase in my lifetime. The alternative is that you can go into other areas of law and earn more for doing less work.
"Criminal defence is a vital part of any democracy. An accused person deserves representation when prosecuted by the state and it is our job to provide that. There will be a massive skills shortage in the justice system in the next decade. The profession is in danger of dying."
Neil Martin, vice president of Edinburgh Bar Association, said: "The lack of new defence solicitors is a massive problem.
"A colleague has calculated the number of legal aid lawyers on the duty roster at Edinburgh sheriff court, one of the busiest in Scotland, is down by between a quarter and a third since 2015. You can count on one hand the number of practising criminal solicitors in Edinburgh who are under 30 and I believe there are only four criminal defence trainees in the city at present.
"We understand there is often not a lot of sympathy from the public for the job but it is vitally important work to ensure that the justice system functions properly. Investment is urgently required."
Solicitor Fiona McKinnon, vice-president of the Glasgow Bar Association, said: "We cannot recruit and retain young talent due to the pay and conditions necessitated by a lack of investment by successive Scottish Governments.
"There are already many areas of the country where there are few, if any, practitioners undertaking criminal or civil legal aid work, and those who do are not able to succession plan because of the relative remuneration and lack of benefits compared to the public and private sectors.
"We call upon our MSPs to reverse this trend and ensure access to legal aid provision for this and future generations."
The Law Society of Scotland said the number of providers has dropped significantly over the last 10 years, with reductions of 26% in the number of criminal registered firms and 26% in the number of registered criminal solicitors between 2010 and 2020.
An independent Strategic Legal Aid Review by the Society in 2017 stated: "It is clear from this data that there is a longer-term issue around the overall sustainability of the legal aid system.
"Criminal legal aid practitioners fall predominantly into the 40-49 and 50-59 age categories and there may be future challenges around recruiting sufficient practitioners into the legal aid system to ensure sustainability. The age profile of criminal defence practitioners is also reflected across the geography of Scotland."
Ian Moir, co-convener of the society's Legal Aid Committee, said the they were in discussions with the Scottish Legal Aid Board (SLAB) and Scottish Government over the concerns.
He said: "We know there has been a decline in new entrants to the criminal defence sector of the legal profession over a number of years which will undoubtedly cause issues longer term if it continues.
"Having a healthy criminal bar able to operate across Scotland is essential. Given the slowdown in court business and continued uncertain outlook, it has increased financial pressure on firms. There is a real risk that more firms simply will not have the resources to take on trainees, who are the lifeblood of the profession and vital to ensuring we have a viable and diverse profession in the future."
SLAB said: "The evidence provided so far doesn't support the conclusion that the number of solicitors doing criminal legal aid work is causing difficulties in accessing help for those seeking it. However, we are interested in hearing about barriers to entering the criminal bar."
The Scottish Government said: "We have maintained our resourcing of legal aid and not cut its availability, making Scotland one of only two jurisdictions in Europe, alongside the Netherlands, to have an uncapped, demand-led legal aid fund so that all who are eligible will benefit from it."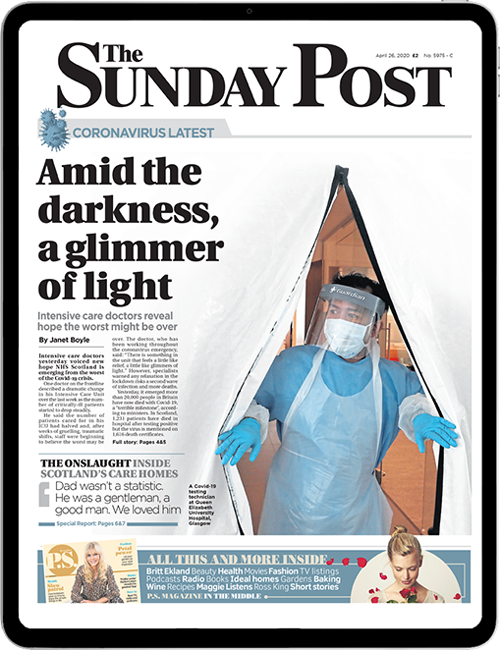 Enjoy the convenience of having The Sunday Post delivered as a digital ePaper straight to your smartphone, tablet or computer.
Subscribe for only £5.49 a month and enjoy all the benefits of the printed paper as a digital replica.
Subscribe