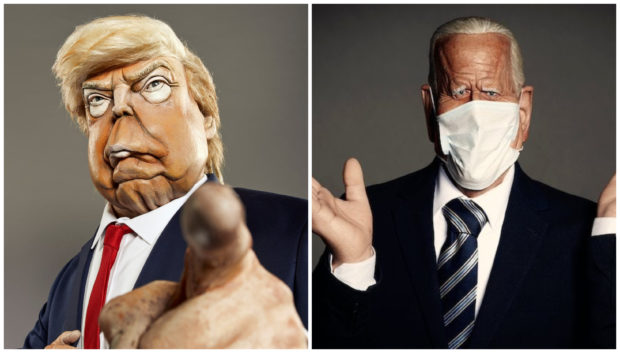 If I wanted to watch two guys in their 70s bicker about how to run the world I'd have nipped into a boozer down the Gallowgate…
Millions of people tuned in last week to the first US Presidential debate between the two men who want to hold the most powerful office in the world following the election next month.
The pair have been immortalised as puppets in Spitting Image which makes a welcome return to screens this week.
But if we're talking about puppets then this was more like Punch and Judy.
American politics has, in the past, been something we envied back in the UK – slick candidates in expensive suits running multi-million dollar campaigns, striding across tarmac and waving at crowds – all shown on primetime television.
It beats knocking doors in Cowcaddens…
I'm not sure whether this debate – in which Donald Trump appeared to refuse to condemn white supremacists – was good for the President. He needs to make up a lot of ground to defeat Democrat Joe Biden.
Celebrities, as always, had their say and of course they were always going to back anyone opposing Trump. Take Bette Midler – she has been an outspoken critic of the president. She didn't hold back on what she thought during the debate.
She tweeted: "Take off the gloves, #Joe! Slug him hard a few times, for the 206,000 dead AND the living, for all the fallen soldiers he's maligned, for all the innocent people he's called rapists, for #PuertoRico, for women, for the planet, burning in front of our eyes, and for the future. Joe Biden is a gentleman. Too bad, when dealing with a cornered rat."
Ouch, don't hold back, Bette!
Elsewhere, I was sad to see the passing of country legend Mac Davis whose hits included A Little Less Conversation for Elvis.
I sat beside him not long after I arrived here in LA at a party. There was a guitar beside us and, as the old Three Chord King, I couldn't resist picking it up and murdering a tune to show off.
Then a young guy beside us, who obviously had no idea who Mac was, had a turn.
Somehow he was even worse than me. I said to him: "Can my friend have a go? And the young guy looked bemused as I said: "Go on Mac, play one of the songs you wrote for Elvis!" He started playing In The Ghetto but stopped when he sang the title line.
"I never liked the way Elvis sang 'get toe', I was there when he recorded it and told him that people who lived there wouldn't pronounce the T," Mac recalled.
Funnily enough, many years later I interviewed Dolly Parton, a pal of Mac's, and told her the story.
She said: "Oh no, I recorded it like Elvis sang it – I'll have to go and phone Mac now and apologise to him!"
So I got into the middle of a debate with Mac, Dolly and Elvis Presley. Which was a lot more fun and illuminating than the one between Trump and Biden…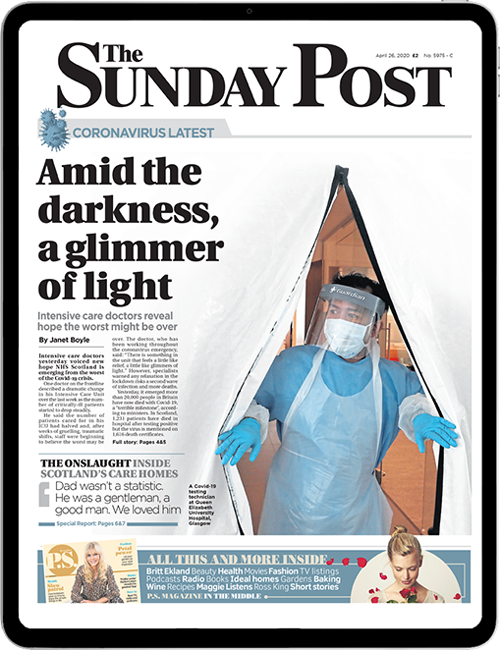 Enjoy the convenience of having The Sunday Post delivered as a digital ePaper straight to your smartphone, tablet or computer.
Subscribe for only £5.49 a month and enjoy all the benefits of the printed paper as a digital replica.
Subscribe