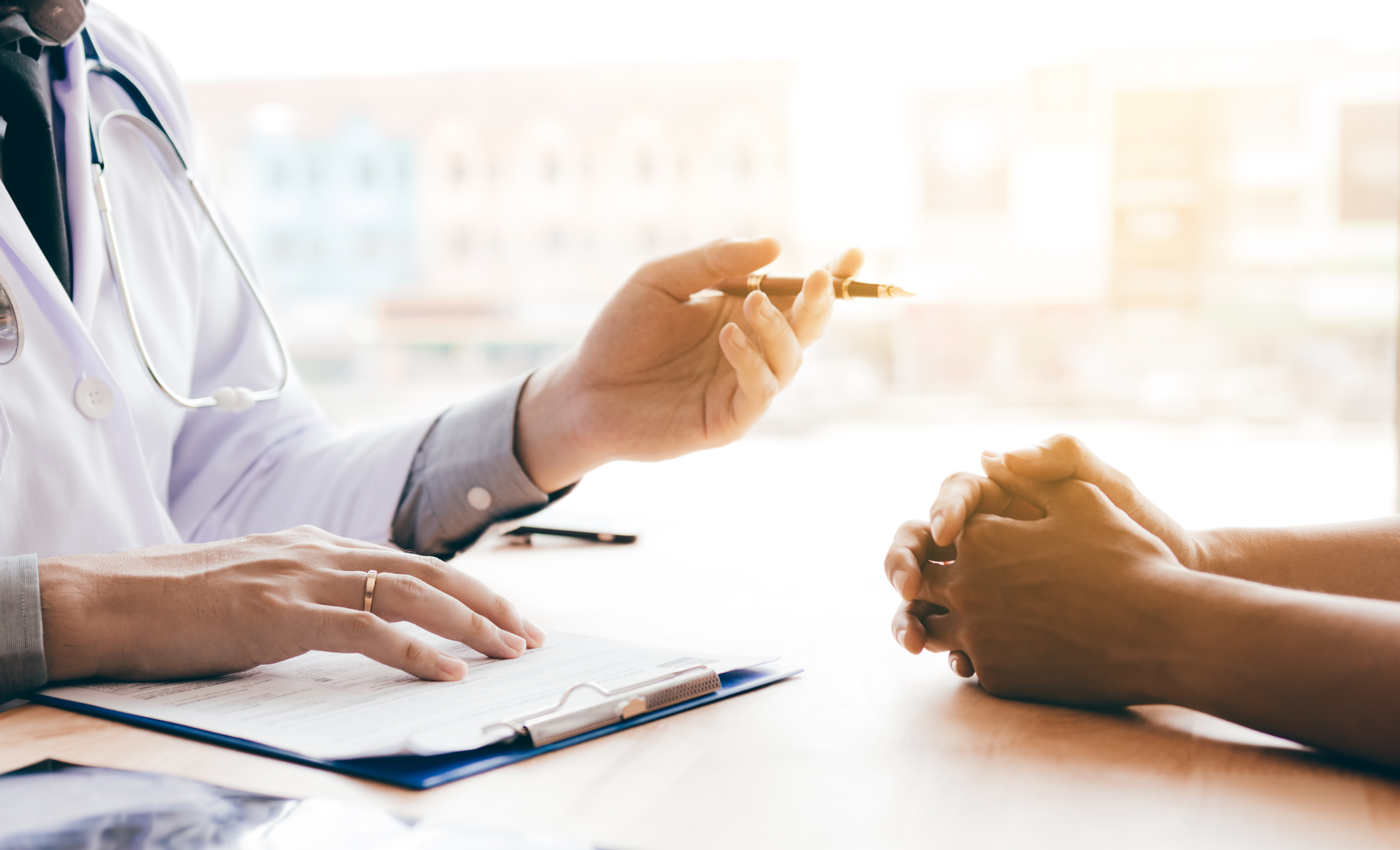 DOCTORS are warning that Scotland's new GP contract is letting down patients in rural areas.
They say that new payment structures do not properly reflect the wide range of extra services offered by medical practises in countryside postcodes.
Now the Rural GP Association of Scotland has submitted a petition to Holyrood, calling for the Scottish Government to adjust the new contract – which came into force in April this year – to protect rural practices and patients.
The association has also produced its own map of "winners and losers" under the new GP contract, which shows that while urban practises in the central belt and Aberdeen will see some improvement to their funding, the majority of those in rural areas will see no benefit.
The Scottish Government says no GP will lose out but rural doctors say they won't be able to secure the extra resources on offer.
But association chairman David Hogg warned: "The new contract has devalued and failed to support the scope of healthcare that is required and already delivered by rural GPs and their teams."
Rural doctors, who look after one million Scots, say they are more likely than urban GPs to provide services such as palliative care, attending road and other accidents, treating mental health and chronic diseases, yet the new contract does not take this into account.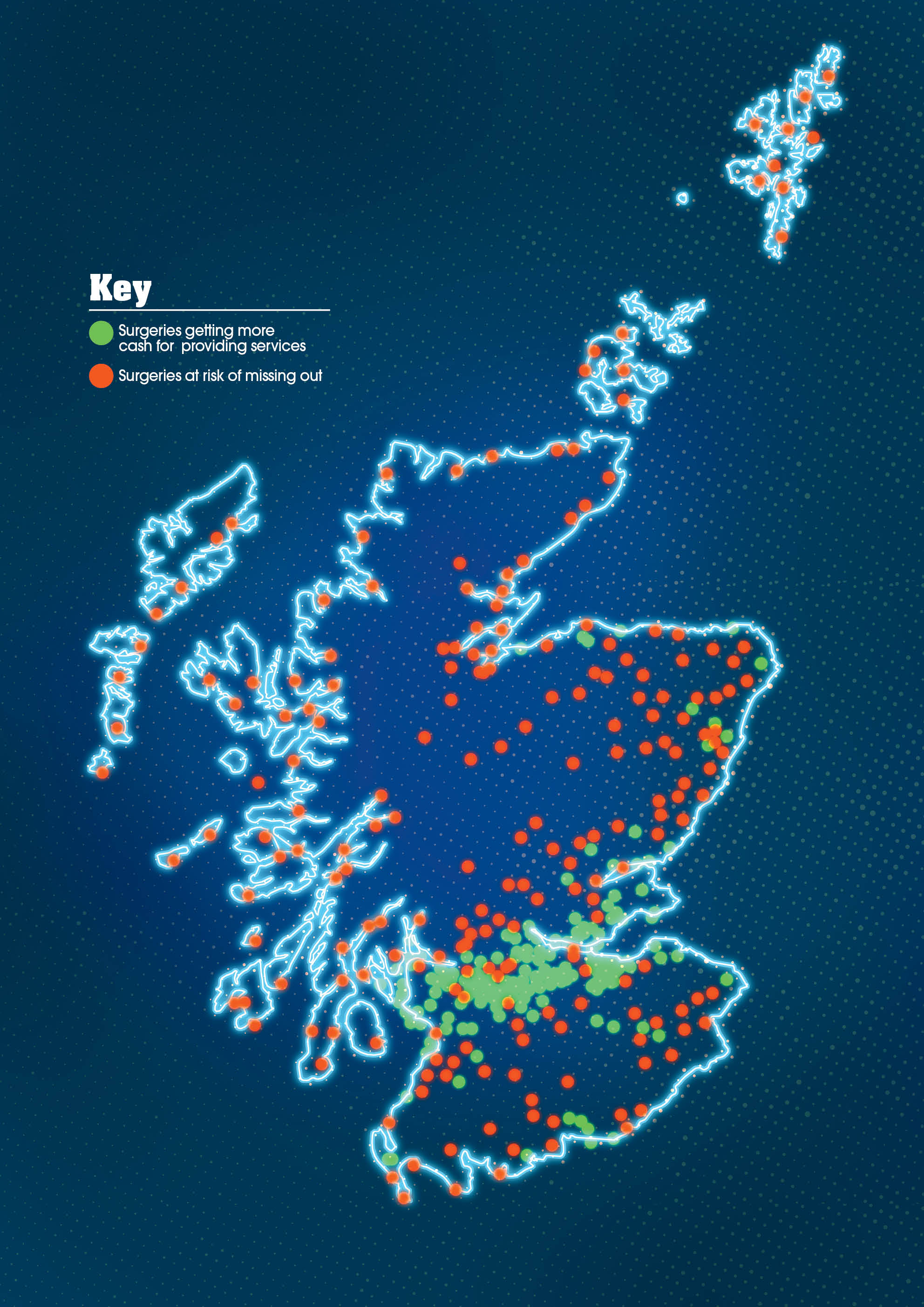 Dr Hogg, a GP on the island of Arran, said in his submission that while rural doctors spent "much time and consideration" putting together their response to the proposed new contract a year ago, they had still received no response from the Scottish Government about their concerns.
Dr Hogg, who steps down as chairman this month, said he had become "disheartened and disaffected" by the lack of consideration of the impact on rural communities.
"So much time, effort and optimism could have been saved if appropriate scrutinisation and rural-proofing had been applied from the outset," he said.
Professor Phil Wilson, head of General Practice at Aberdeen University, said rural practices are being seriously short-changed.
He said: "The Scottish Government seems to be determined not to fund general practice adequately in rural areas. The demands on rural GPs are huge. In some areas one GP can provide almost all the health care.
"They often attend road accident casualties and emergencies which ambulance and emergency services do, in city areas.
"Palliative care and disease management falls more heavily on rural GPs, than urban ones who have the back-up of teaching hospitals and hospices nearby."
Professor Wilson said the failure to look after rural practices can result in the loss of highly trained medical staff.
He said: "Sadly, many of today's young GPs are opting to work abroad where workload is better."
Patient campaigner Karen Murphy, from Carradale, Kintyre, is among those appealing for "common sense" from politicians.
Retired social worker Karen, 61, heads up The Remote and Rural Patients' Group.
She said: "I know of GPs who have left, given up because they were not supported by the government.
"I also know of others who are moving on because this new contract fails to recognise their workload.
"It's important to recognise that rural GPs travel considerable distances, on local petrol prices, seeing sick and injured patients."
Karen was asked by the Scottish Parliament to submit evidence in relation to the petition.
A total of 27 people supported her online calls for a fairer GP contract.
"I have been contacted by many patients, all concerned about losing their GP," she said.
A government spokesman said: "Recognising the unique challenges GPs face, we are investing £850,000 this year to support rural practices, as well as developing a national and international marketing campaign for GP recruitment.
"We have also increased the relocation package to GPs taking up roles in rural areas and extended eligibility for a £10,000 'golden hello' recruitment incentive, from 44 island practices to all 160 remote and rural practices."
WICK
Maurice Pearson was followed into general practice by his son, Ewen.
Maurice was one of five full-time GPs at three surgeries in Wick until retiring in 2003 when Ewen, 42, took over.
Now the town has just two surgeries and depends on Ewen and the equivalent of one-and-a-half other GPs.
Ewen has 2,200 patients compared to the average Scottish GP's 1,600.
Ewen said: "My workload is considerably more than my father's but my budget is falling in real terms.
"You can see why there is little incentive to work as a rural GP.
"The new GP contract is making it harder than ever to encourage any GPs to take over practices here.
"It is landing the NHS with huge locum bills, when better planning would make it fairer to GPs and indeed patients.
"I just want the Government to see sense and treat rural practices with the fairness we deserve.
"If I was starting out today I would probably emigrate."
GLENELG
Villagers in the Ross & Cromarty villages of Glenelg and Arnisdale have been left with a part-time GP after NHS Highland decided that was adequate.
The GP is only able to work three days a week and cover one weekend in three.
Emergency cover is summoned from Broadford Hospital, 40 miles away on Skye, or by air ambulance.
But patients fear the Mam Ratagan pass, on the road from Skye, will be impassable in winter and low cloud will make it impossible for air ambulance helicopters to land.
Peter Jones, 64, has lived in the area for 11 years.
Retired fire officer Peter, said: "It is far from satisfactory.
"Part-time GP cover was deemed unsafe by a review by Sir Lewis Ritchie in 2011 and a locum was hired to give full-time cover.
"But that was withdrawn last August.
"We pay our taxes and national insurance like others in the rest of the country.
"Surely we can expect the same level of GP cover?"
Highland Health Board reduced spending on locums after footing a £12.5 million bill.