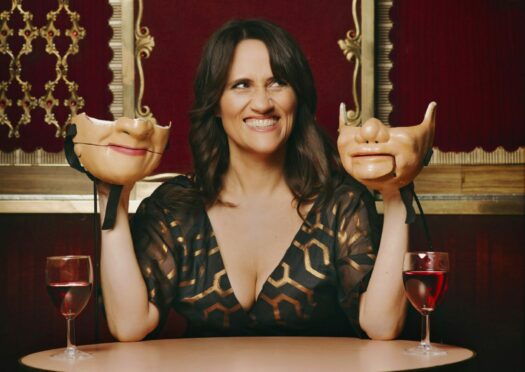 The ventriloquist chats family, Fringe memories and the risks of inviting audience members on to the stage.
What are your earliest memories of the Fringe?
I had gone as a punter a lot as my grandparents lived in Edinburgh, so I got the No. 10 bus from Torphin into town and saw acts like a young Rhona Cameron, Paul Merton and Joan Collins' Fan Club.
It was my first exposure to comedy and I was in awe. They seemed god-like and I never thought I would do it. I took the long, scenic route and ended up with Monkey, who seemed like a ticket into it.
Your parents are Scottish actors Tom Conti and Kara Wilson – do you feel Scottish?
I wouldn't go so far as to say I feel Scottish because I've always lived in London, but I consider myself connected to Scotland and I was always there on holiday. When I'm abroad and I meet someone Scottish I feel really Scottish and cling to them with all that I have!
My mum is in Scotland every chance she gets – she needs to breathe the air. My dad's half Italian but on Burns' Night, when he reads a poem in Scots, I love it. When he speaks with a full Scottish accent he seems like his most authentic self to me.
One of your ventriloquist dummies, Granny, is based on your mum's parents?
My granny and grandad are mixed into that character. I loved their patter – they were so adorable, as dry as can be, and they were often fed up with each other but never finished a sentence without adding "dear" at the end, even it had been something insulting. I miss them dearly and I've kept them as part of me through the voice.
Your new show, The Dating Show, sees you invite audience members on to the stage as you try to match-make while throwing your voice. Is it a risk inviting people on to the stage?
It's a horrible risk and I consider myself quite cowardly but I try to choose people who look willing – who aren't overly keen but don't look terrified either. Unfortunately I don't think you can expect any love matches because I haven't managed to do that even once yet. The devil in me goes for the laugh every time and sabotages any hope of a relationship being built.
Can you remember your first show at the Festival?
It was in 2001 and it was a one-woman ventriloquial farce that hobbled through. It was quite good, I think, but it was a play, so it was a bit weird acting it out with a fourth wall, especially when the puppets are staring straight out into the audience! Pretending there is no one out there doesn't really work with a puppet show.
What's the Festival like for you these days?
My mum and my kids come up and they'll go to Arthur's Seat or to Portobello while I do my show. At 4pm I turn into a pumpkin who becomes a prima donna and needs a nap! There are all these different parts of Edinburgh I know; the family parts, the show parts, the pub parts – although I'll be doing less of that this time because I've stopped drinking for the past year.
What does the Festival mean to you?
It's been everything to me. That's not an exaggeration. It's the reason I fell in love with it all in the first place, before I ever did it.
I used to come here and see how much fun everyone was having and wonder how you got into a show. I couldn't work it out. I've made great friendships here, and I think you grow a little through the people you've surrounded yourself with, so it's been very defining for me.
The fact I come every year shows that I need it for my wellbeing or something. I find it inspiring to see other shows and the atmosphere of the festival cannot be found anywhere else. All that condensed activity and artistic explosion, I find so invigorating and inspiring. I feel that there's something quite romantic about the whole thing.
---
Nina Conti: The Dating Show, Pleasance Grand, Edinburgh, August 3-28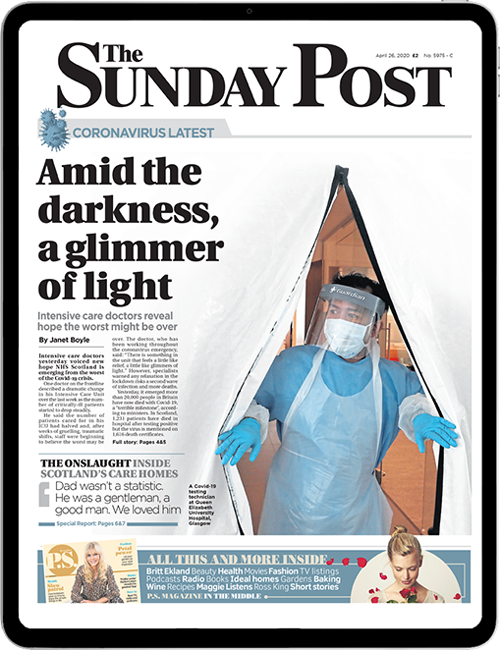 Enjoy the convenience of having The Sunday Post delivered as a digital ePaper straight to your smartphone, tablet or computer.
Subscribe for only £5.49 a month and enjoy all the benefits of the printed paper as a digital replica.
Subscribe