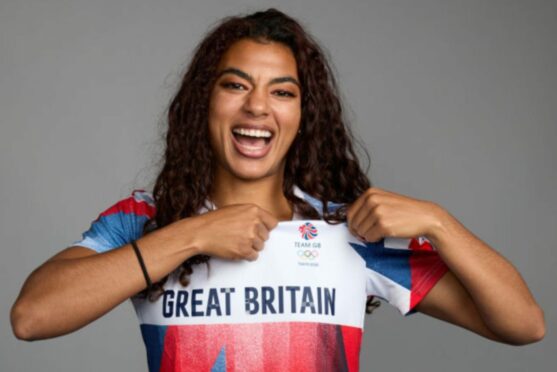 As a Californian girl going for gold with Team GB in Tokyo next week, Nicole Yeargin's main ambition this summer is a place on the winner's podium.
That's followed by a seat at her granny's kitchen table for a plate of mince and tatties. The LA-based track star was born in Maryland in the US but declared for Scotland last year thanks to her mum, who comes from Pitreavie, Fife.
Yeargin, 23, is set to compete in the 400 metres event in Japan and is currently training in Loughborough. That includes a strict calorie-controlled diet… except for when it comes to certain Scottish delicacies.
"When I get off the plane in Scotland I go straight to the nearest bakery and buy three sausage rolls," she said. "We don't have them in the United States. You probably get some type of sausage roll but honestly it's not the same.
"I just ate things I liked when I was a kid and sausage rolls were it when I was in Scotland. I'm not sure I could eat so many now!
"I wanted to see my gran when I was here but I've been training at Loughborough University so won't get the chance. That's what I'm missing – that plate of mince and tatties with tomato ketchup all over it. It was my one request!"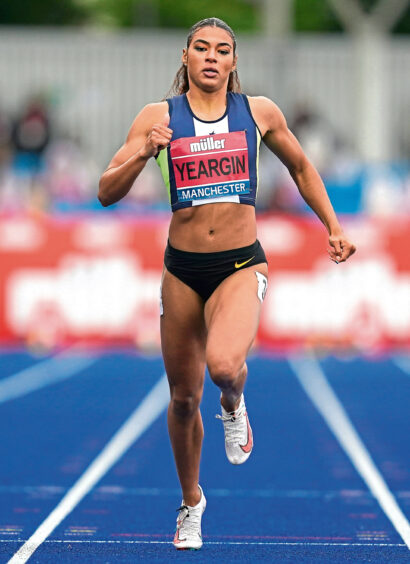 Yeargin's granny, called Grace, will gather with the rest of the family to watch her granddaughter compete in Tokyo.
And, although she'll be racing with a Union Jack on her tracksuit, Yeargin will be carrying, rules permitting, a secret tribute to her homeland when she competes.
"My grandmother actually gave me a little Saltire pin," she added. "She said to me to put it somewhere when I warm up.
"She said, 'I know they're gonna be strict about what you can bring, but maybe you can put it on the inside of your tracksuit!' So I'll hopefully have it as my lucky charm."
If the secret to luck is hard work then Yeargin might not need her Scotland pin. Having only taken up athletics a few years ago, she's quickly risen through the ranks to become one of the fastest women in the world over 400m.
Last week she made her Diamond League debut at Gateshead, posting a time of 51.77.
"People are saying I'm doing well but I have high expectations for myself," she added. "I keep hitting 51 seconds but I want to get back down the 50s. I'm getting used to the field, it's a hard field.
"If I go out there and do what I'm capable of doing, then I can make the final.
"Yeah. I'm not going to, 'I will definitely medal' but if I can do the best I can do then, yeah, I could definitely make the top six."
Although she concedes her athletic prowess probably comes from her American father's side of the family, the key to her success, she says, is her Scottish roots, via mum Lynn.
She worked as an official at the British embassy in Washington before taking a role at the World Bank. She is now retired and living in North Carolina.
"The most interesting thing about having a Scottish mum is how relaxed she is," said Yeargin. "People think Americans are relaxed but it's different here. Here there's pressure to do this, do that, go to college, play sports.
"She didn't really grow up like that. She, and I guess this is what helped me, never really pushed me into a sport. I think that's why I excelled so much at athletics, because I started late and I was able to find the passion for it myself.
"I didn't really have to do it for anyone but myself. People are just more laid-back in Scotland."
Yeargin will have plenty of time to be laid-back in Tokyo. Outside of training, the athletes at the Olympic village will be facing a strict lockdown.
Right now Yeargin is hard at work, spending long days training: running, sports massages, cold baths and weight lifting. And, of course, the strict diet.
"That's the thing about athletics, it's such a lifestyle sport that everything you do matters – from sleep to nutrition," she said.
"I've been blessed with good genes. I don't have to watch my calorie intake too strictly.
"But once you start getting deep into the season you want to change your diet up and watch what you're eating.
"At the moment I'm eating salmon every day because it's so good for you. I'm going to the same restaurant here. My friends are saying, 'don't you get bored of eating it every single night?'
"I honestly don't. I like salmon. It must be my Scottish side."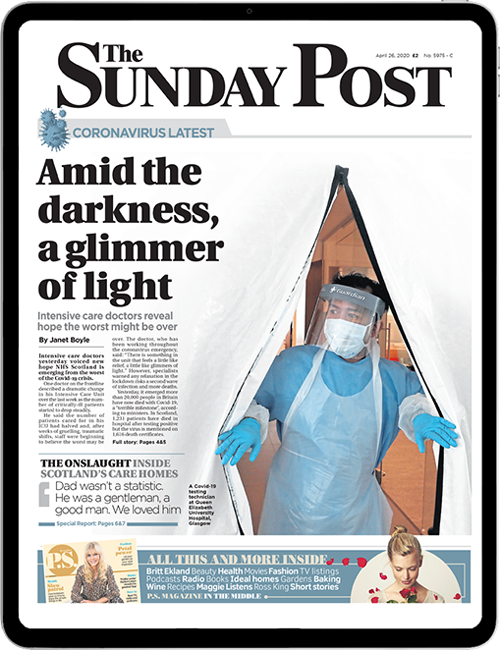 Enjoy the convenience of having The Sunday Post delivered as a digital ePaper straight to your smartphone, tablet or computer.
Subscribe for only £5.49 a month and enjoy all the benefits of the printed paper as a digital replica.
Subscribe