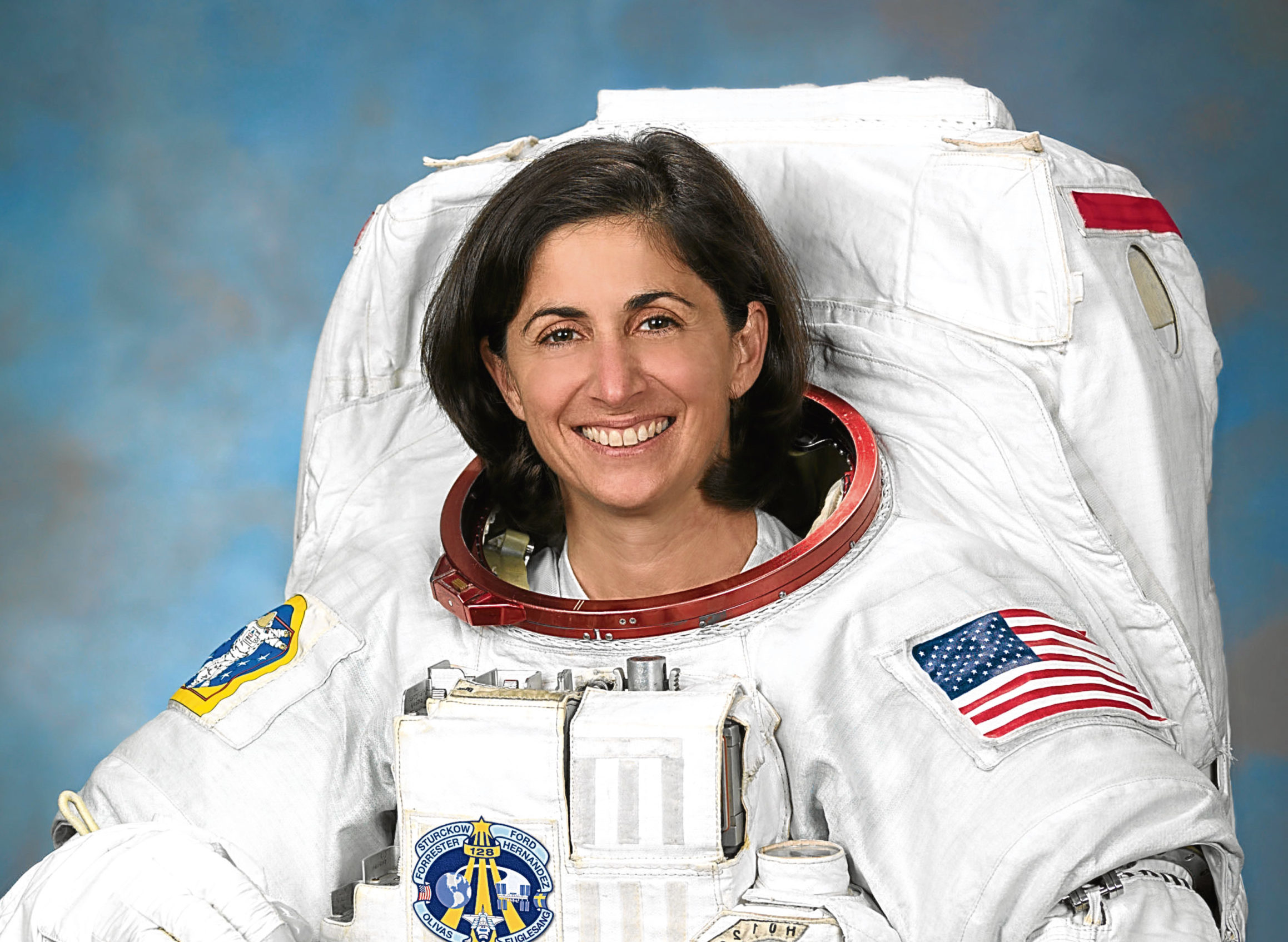 IT'S nearly seven years since Nicole Stott was last in space, but her face still fills with awe when she thinks about it.
"Awesome and surreal — those are the words that mostly come to mind when I look back at my time in space," says Stott, who completed two spaceflights during her NASA career.
She was aboard Discovery STS-128 in 2009, for a three-month stint working on the International Space Station, before returning to Earth in the Atlantis space shuttle. Then, in 2011, she went back up as part of space shuttle Discovery's 39th and final mission.
Only a tiny fraction of people can say they've been to space, and as one of just 59 women to do so, American Nicole, now 55, knows what a privilege it is.
She's also hugely passionate about the work and legacy of the International Space Station programme, and since retiring from NASA in 2015, has been on a mission to inspire the next generation of youngsters.
"People often ask what the key things are they'll need to do to become an astronaut," she reveals. "But it doesn't work like that.
"People from all sorts of backgrounds are selected for candidate training."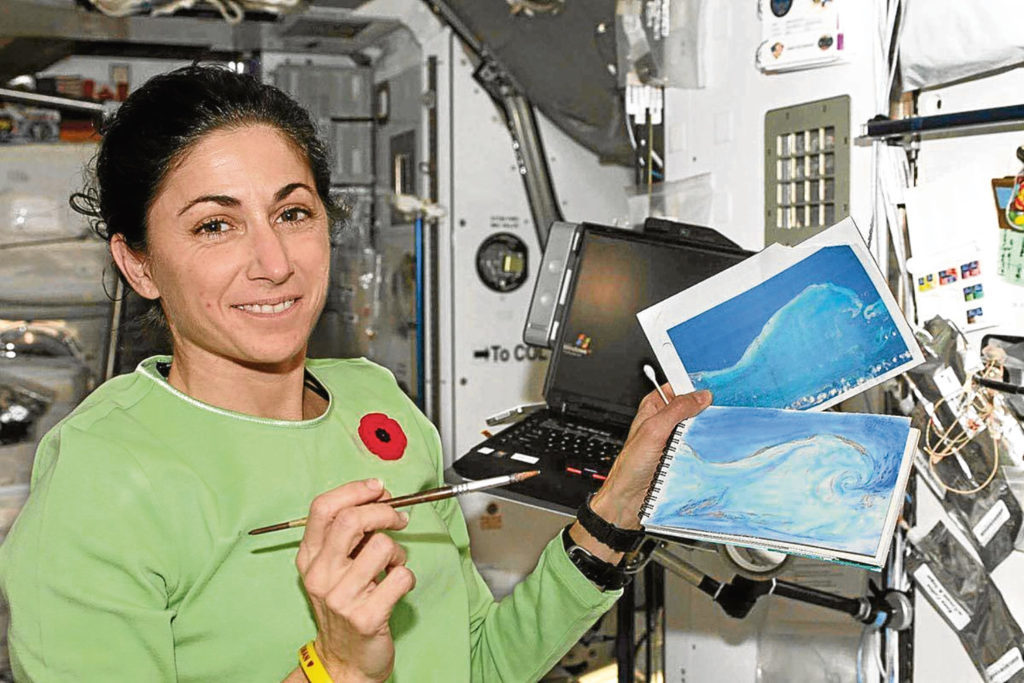 But sparking kids' curiosity and confidence to pursue their own dreams, whatever they might be, is essential, which is why her current role as an ambassador for the Kennedy Space Center Visitor Complex in Florida is close to her heart.
"I worked at Kennedy Space Center for 10 years before going to Houston," smiles Nicole. "What I love about that place is it allows people to get up close and personal with space hardware, and experience what it's like to train to go into space. Atlantis is on the display there — it's so cool that people can go and do all of that."
Visitors can choose from a number of Astronaut Training Experiences at the recently upgraded Center, ranging from 30 minutes to a few hours, and even five-day camp programmes for groups to really get a taste of what spaceflight training entails.
Other highlights include the Rocket Garden, Shuttle Launch Experience, and the chance to lunch with an astronaut.
But what does Nicole think were the best things about going into space?
Firstly, she says take off is 'way more awesome than you could ever imagine!
"I had really high expectations for what it would feel like, and it exceeded all of them," she recalls.
"You know it's going be this really dynamic, wild ride, but the overall experience is just so much more.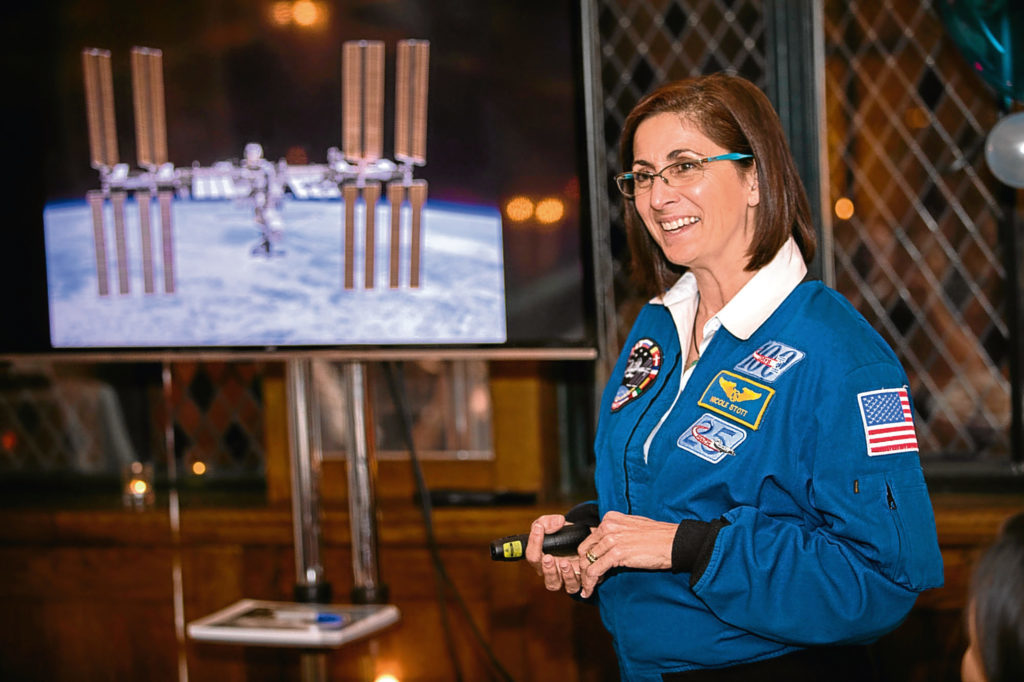 "You're kicked off, and you're suddenly wondering: 'Was I ever even on the launch pad?', because you've travelled so fast — five miles a second, to be exact! The fact you can get to space and be orbiting the planet in eight and a half minutes is a really impressive thing."
She also loves how The International Space Station is proof that harmony can exist.
"How beautifully we work together on the Space Station programme with all of our partner countries will be the legacy of the programme," she insists.
"We figured out how to work peacefully, successfully, doing really complex things, with 15 different countries involved. And that's not just the crews in space —that's the thousands of people on Earth making it happen.
"If we can do that for our Space Station, we can do that for our whole planet. I am convinced, I really am."
Nicole also confirms that floating is fun!
"I knew floating would be awesome, and it's even more awesome than you imagine," she grins.
"It's this liberating, graceful way to move. Nothing about it requires you to really force anything. A gentle push off the wall, having no sense of up or down and moving in three-dimensions . . . How cool is it that our brains and bodies just figure that out?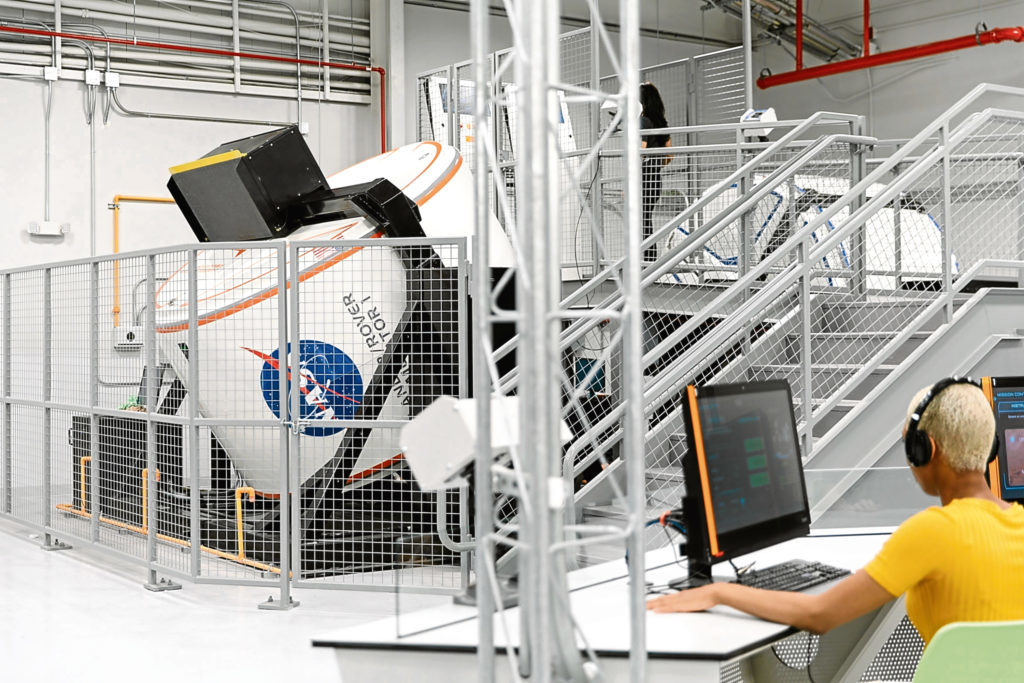 "The smell of space was one of the things I found really interesting, too.
"Of course, you can't go outside and smell it, but when crew members would come back in from a space walk, or when a new vehicle would dock at the Station, all these things had this same kind of sweet metallic smell that no-one told me about.
"I don't know whether it's down to the way atomic oxygen works, or interaction between the materials, the temperature difference or what, but everything ends up having this smell."
Astronaut training is notoriously intense, but the pay-off, according to Nicole, is having absolute trust and confidence once you're up there that you and your crew are prepared for anything.
"As a crew, we trained on the ground for a couple of years together," she explains.
"We learned how to work as a crew, all the emergency scenarios on board the Station, that kind of thing.
"When you're up there and an alarm goes off in the middle of the night and everybody goes and does what they're trained to do, to see that go from training to reality, was one of the best feelings.
"Everything about living and working in space is very surreal, but doing a spacewalk is absolutely the most surreal thing. Just the ability to do it and not be afraid — again, that's how the training kicks in."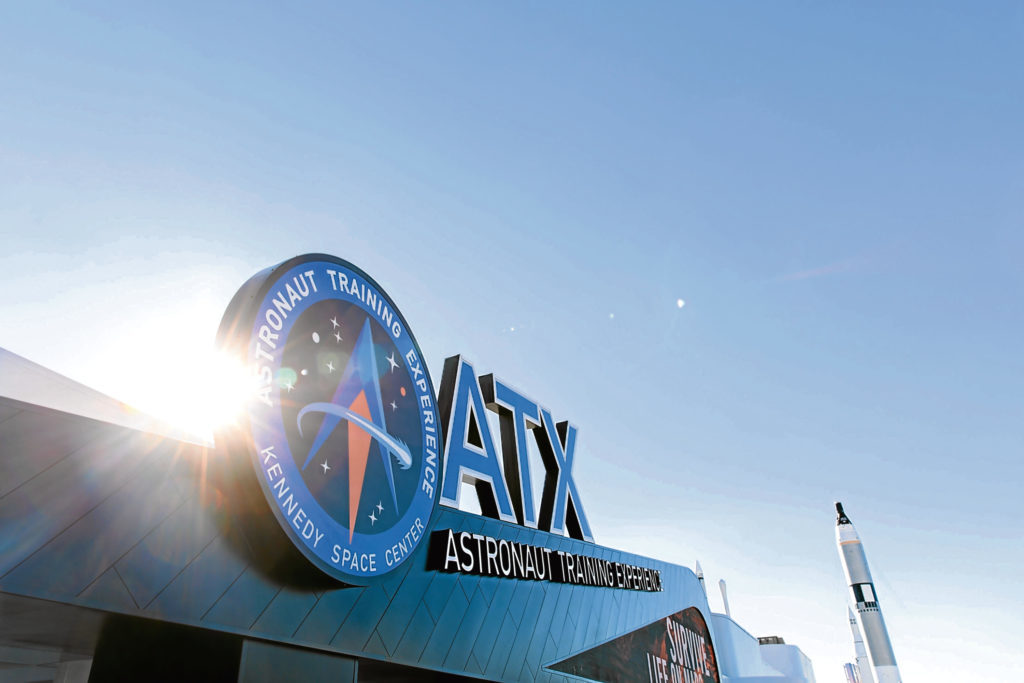 Nicole's spacewalk training, which she says was "the most physically challenging thing" she's ever done, included 15 six-hour sessions in a pool learning how to move and complete intricate tasks wearing a spacesuit which, although weightless in space, actually weighs around 110lb.
"You have total respect for where you are, total attention to putting the tethers on and the way you manage yourself out there," she says. "But just, wow! I was able to go out there and do this six-and-a-half hour spacewalk and not be worried about it.
"Things are different up there, but I looked at all of that as part of the adventure. There isn't running water, for example. You squirt some water out, stick your arm through it, so it makes this glob of water, and you moosh the soap around.
"I don't wear make-up on when I'm on the ground, so that wasn't a problem. And every day is a bad hair day in space!"
Only 45 minutes from Orlando, Florida, Kennedy Space Center Visitor Complex opens daily at 9am with closing times varying by season.
Admission is $50 (about £35.50) for adults and $40 (£28.50) for children aged 3-11 (plus tax). For more information, visit KennedySpaceCenter.com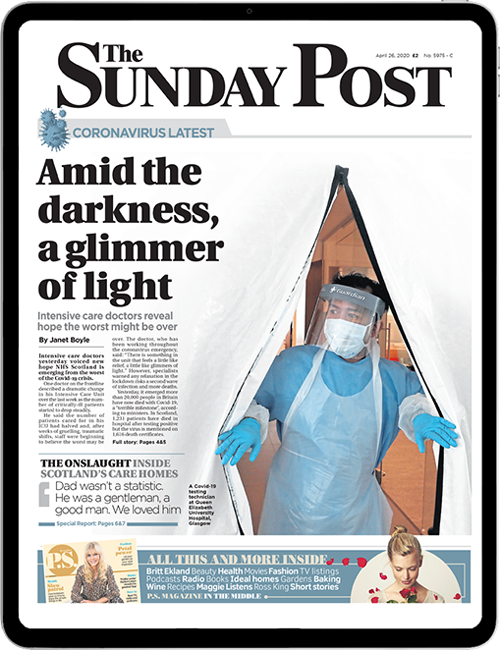 Enjoy the convenience of having The Sunday Post delivered as a digital ePaper straight to your smartphone, tablet or computer.
Subscribe for only £5.49 a month and enjoy all the benefits of the printed paper as a digital replica.
Subscribe